New project to develop the milling tools of the future
Innovation Fund Denmark has invested DKK 7 million in the new Cutting-Edge project that will increase the lifetime of industrial milling tools.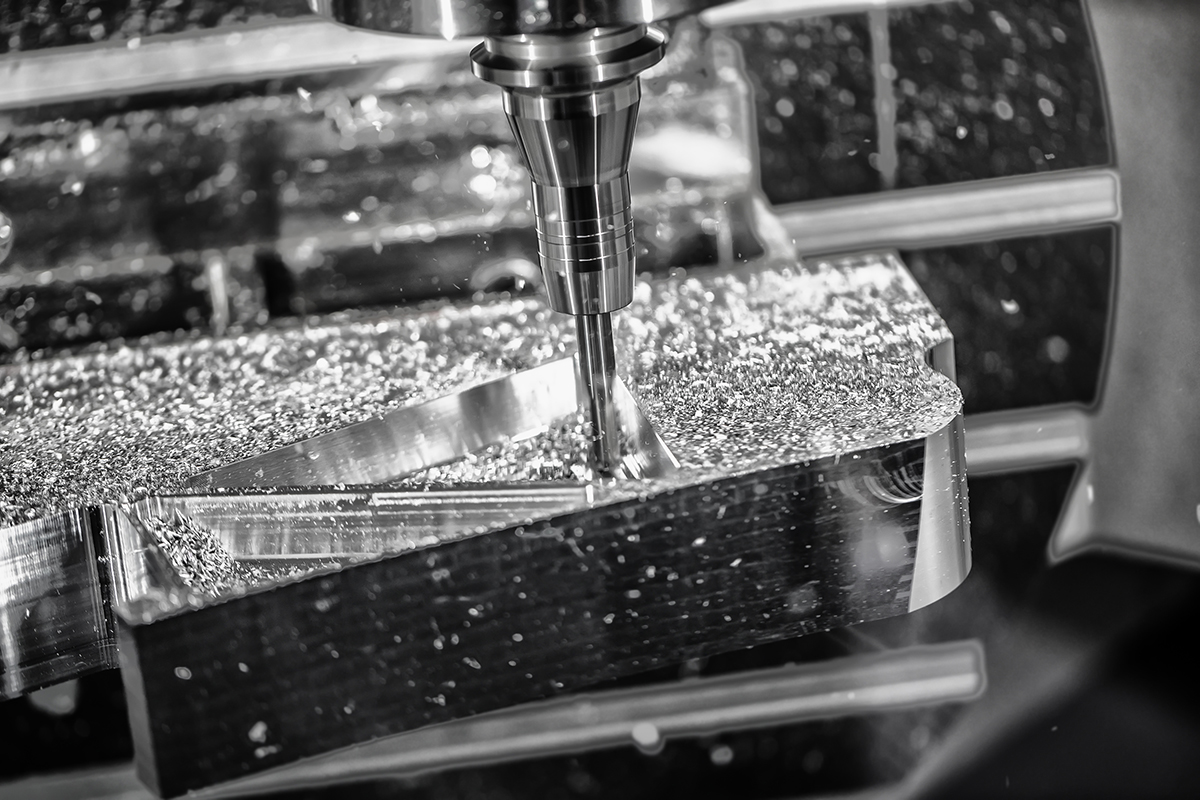 There is an urgent need for the next generation of milling tools for hard metals because the useful lifetimes of today's tools are simply too short and this is very costly for industrial enterprises.
Therefore, Innovation Fund Denmark has now launched a new project to come to the rescue for industry and develop new, stronger milling tools for stainless steel and improve their performance and lifetime.
"The biggest problem with these milling tools is that the edges are so worn down after just an hour milling that the tool has to be replaced. This is a huge expense for the industry, and therefore the aim of this project is to optimize the shape and coating of the tools so that they can last up to 30% longer. This will save billions for Danish industrial companies," says Ramin Aghababaei, assistant professor at the Department of Engineering at Aarhus University.
ALSO READ: AU researchers develop the carbon-free fuel of the future from air, water and electricity
In addition to increasing cutting volume by at least 30 per cent, the plan is to increase the lifetime of the selected tools to increase productivity in automated machining processes, and this is crucial because increased automation in the industry is vital for further growth.
The Department of Engineering at Aarhus University will guide the development of the optimized tools on the basis of theoretical modelling of the cutting process based on atom-atom interaction as well as macroscopic FEM calculations.
"The material we use for milling tools today is one of the hardest in the world. So we can't just switch to a harder metal. It simply doesn't exist. What we're doing in the project is therefore to model the milling tool geometry and look at new coatings," says Ramin Aghababaei.
ALSO READ: Research project is on the hunt for new antibiotics in national parks
The project establishes a strong consortium, which integrates the entire production chain from manufacturing the tool, to surface coating, testing and validating under controlled conditions and to final validation at leading end users.
---
Contact
Assistant Professor Ramin Aghababaei
Mail: aghababaei@eng.au.dk
Phone: +45 93508956
---
Facts
Title: Cutting-Edge: Design, test and market introduction of superior performing milling tools obtained by combining tool fabrication, coating development and field tests with model calculations
Innovation Fund Denmark's investment: DKK 7 million
Total budget: DKK 11 million
Project duration: 3 years
Project partners:
Aarhus University
DAMRC
V. Bech Tool Manufacturing A/S
Danish Technological Institute
TripleCut A/S
NSM A/S
KAMF A/S