Rise in applicants for engineering programmes at Aarhus University
More than ever have applied for an engineering programme at Aarhus University via quota 2. IT programmes are particularly popular.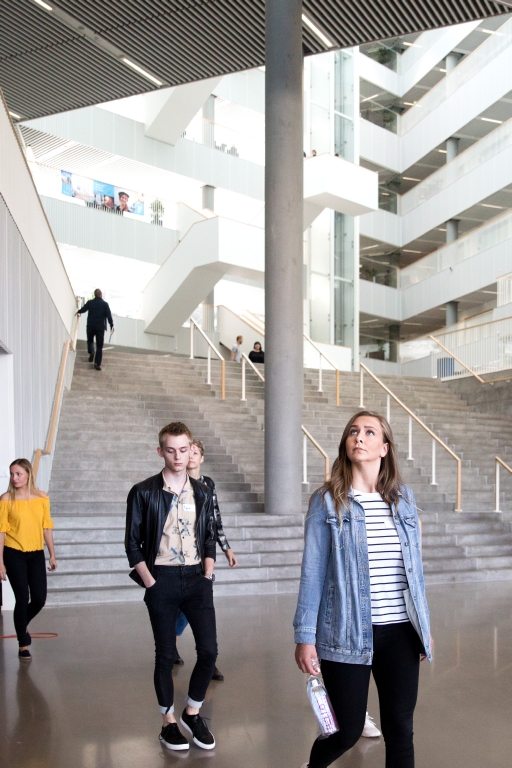 Aarhus University has received 1,633 applications for engineering programmes through quota 2. This is an increase of 37% on last year.
"We're seeing a very positive trend, and we welcome the many applications. We're pleased to see that interest in our study programmes is so evenly distributed, so we hope we will be able to offer a place to a great many new students," says Conni Simonsen, director at Aarhus University School of Engineering.
Behind the figures is a large number in applications for IT programmes, Bachelor of Engineering in ICT, and BSc/MSc in Computer Technology.
However, the civil and structural engineering programmes are still the most popular at Aarhus University.
New admission requirements change the pattern of applications
In 2019, Aarhus University introduced grade requirements for all engineering degree programmes for applicants in quota 1. This explains a significant percentage of the increase in the number of applicants in quota 2.
"Given that we have made it more difficult to be admitted through quota 1, it is no surprise that we are seeing a growth in applications for quota 2. This development is completely in line with our ambition to attract talented and committed students, but it is still too early to say how it will affect our overall intake," says Thomas Toftegaard, department head at the Department of Engineering, Aarhus University.
The number of first-choice applicants in quota 2 has increased by 14 per cent, and many also have an engineering degree programme at Aarhus University as their second and third priority.
All applicants in quota 2 will have to take an entrance examination in May.
Five-year MSc in Engineering programmes get off to a good start
This summer, Aarhus University will be starting three new five-year MSc in Engineering programmes, which, according to Thomas Toftegaard, have made a positive start.
"These are completely new study programmes, and I'm very satisfied with the interest we've seen in quota 2," he says.
Applications for the five-year MSc in Engineering programmes have risen in parallel with a growing number of applicants for the academically related Bachelor of Engineering programmes.
Focus on new study programmes in Herning
Two new Bachelor of Engineering programmes will be opening at the campus in Herning this summer as part of the university's engineering initiative. Together, the study programmes have received 61 applications.
"We have a very attractive range of study programmes at Herning and close cooperation with the business community throughout the region. In the coming months, our main focus will be on generating more awareness of our campus to encourage more young people to take an engineering degree programme here," says Conni Simonsen.