Young Professional Award for solar energy research
Associate Professor Marta Victoria from the Department of Mechanical and Production Engineering has received the prestigious IEEE Stuart R. Wenham Young Professional Award for her important research into energy modelling and photovoltaic systems.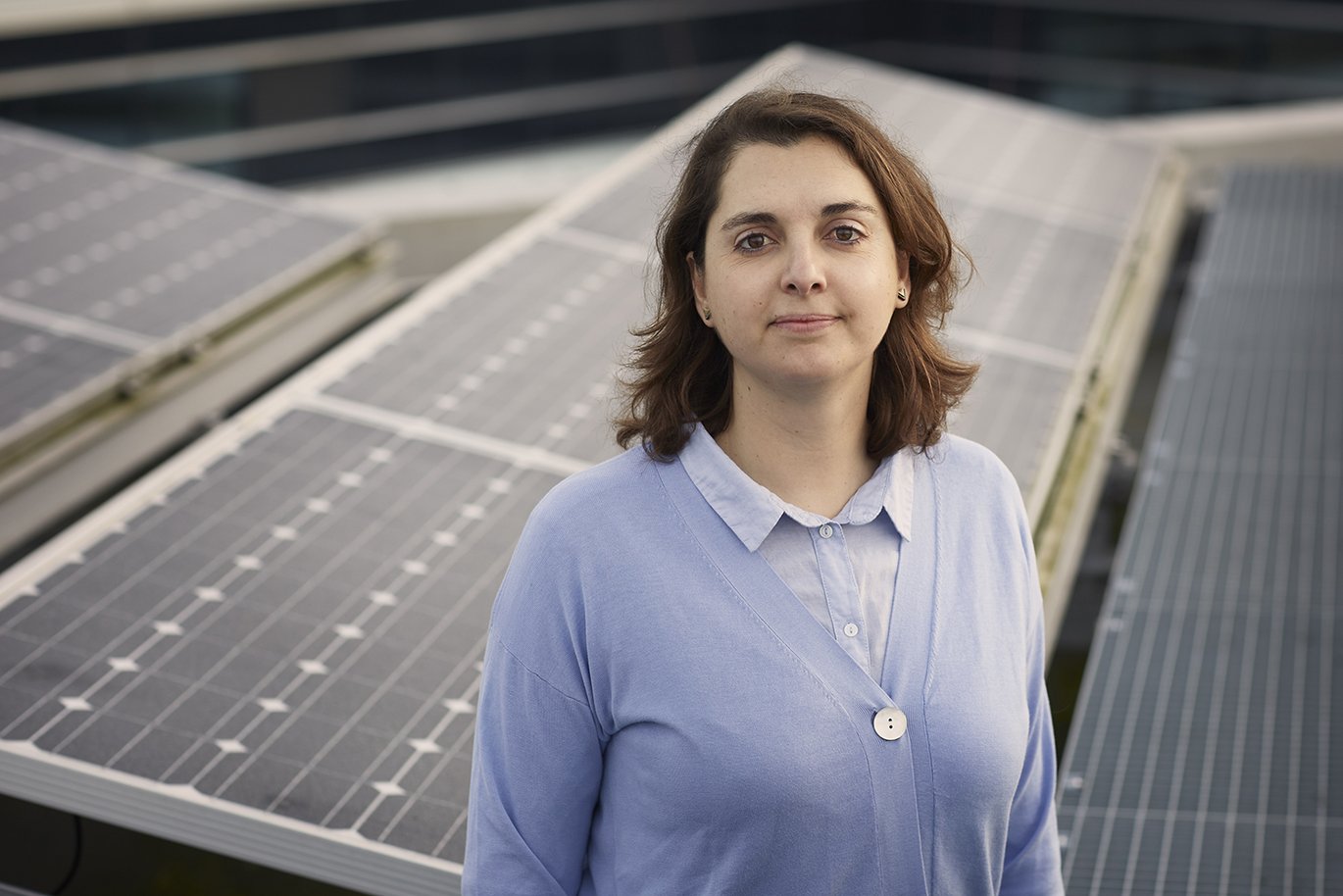 Congratulations to Associate Professor Marta Victoria, who received the IEEE Stuart R. Wenham Young Professional Award 2022 at the 49th IEEE Photovoltaic Specialists Conference in Philadelphia in June.
The award is the benchmark prize for global photovoltaics research, and it is in honour of Marta Victoria's research into photovoltaic technologies and modelling large-scale energy systems.
"The award means a great deal to me, and it confirms that my research is considered meaningful and relevant for global research and development in the area. It's a great honour, and I was also delighted to be invited as a keynote speaker at the conference, where I talked about the past three or four years of my research, which has primarily focused on the challenges to achieving a high proportion of solar energy in our energy networks," she says.
Marta Victoria is the head of the Solar Photovoltaics and Energy Systems Modelling research group at the Department of Mechanical and Production Engineering at Aarhus University.
The research group aims to examine future concepts and systems for photovoltaics, as well as how to integrate large quantities of solar energy into our grids in order to mitigate climate change. The group's research has led to significant contributions to the field, for example a greater understanding of the real potential of photovoltaic technology as a driver for the green transition of energy systems.
"Photovoltaic technology has reached a degree of maturity that means we can now ask questions about the transition of our energy system that would have been impossible just a few years ago. The technology is developing extremely fast, and it will have a major impact on our green future. Solar can help decarbonize electricity but also the transport and industry sectors. It can even be used to power CO2 capture technologies," says Marta Victoria.
Marta was born and raised in the Spanish city of Murcia, and she took her engineering degree at the Technical University of Madrid (UPM). She was interested in solar cells even at that time, and she chose to take her PhD in the technology. When she moved to Denmark in 2017 and started as a postdoc researcher at Aarhus University, she was associated with Danish researchers working on wind energy and energy modelling. This had a major impact on her further work on photovoltaics:
"Denmark has vast experience of integrating wind energy into the existing energy grid, and I could use this expertise to research into better integration of photovoltaics. This has been a huge inspiration for my entire research career," she says.
The award is for people who have made significant contributions to science and technology within photovoltaic (solar cells) energy conversion, including work on materials, units, modules and/or systems. This year's award winner is also at the forefront in the field. The award is presented at the annual IEEE Photovoltaic Specialists Conference.
---
Contact
Associate Professor Marta Victoria
Department of Mechanical and Production Engineering
Mail: mvp@mpe.au.dk
Tel.: +4522631595