Welcome to new students
Science and Technology offered a warm welcome to 1,640 new science and engineering students as they started their studies on 21 August 2019.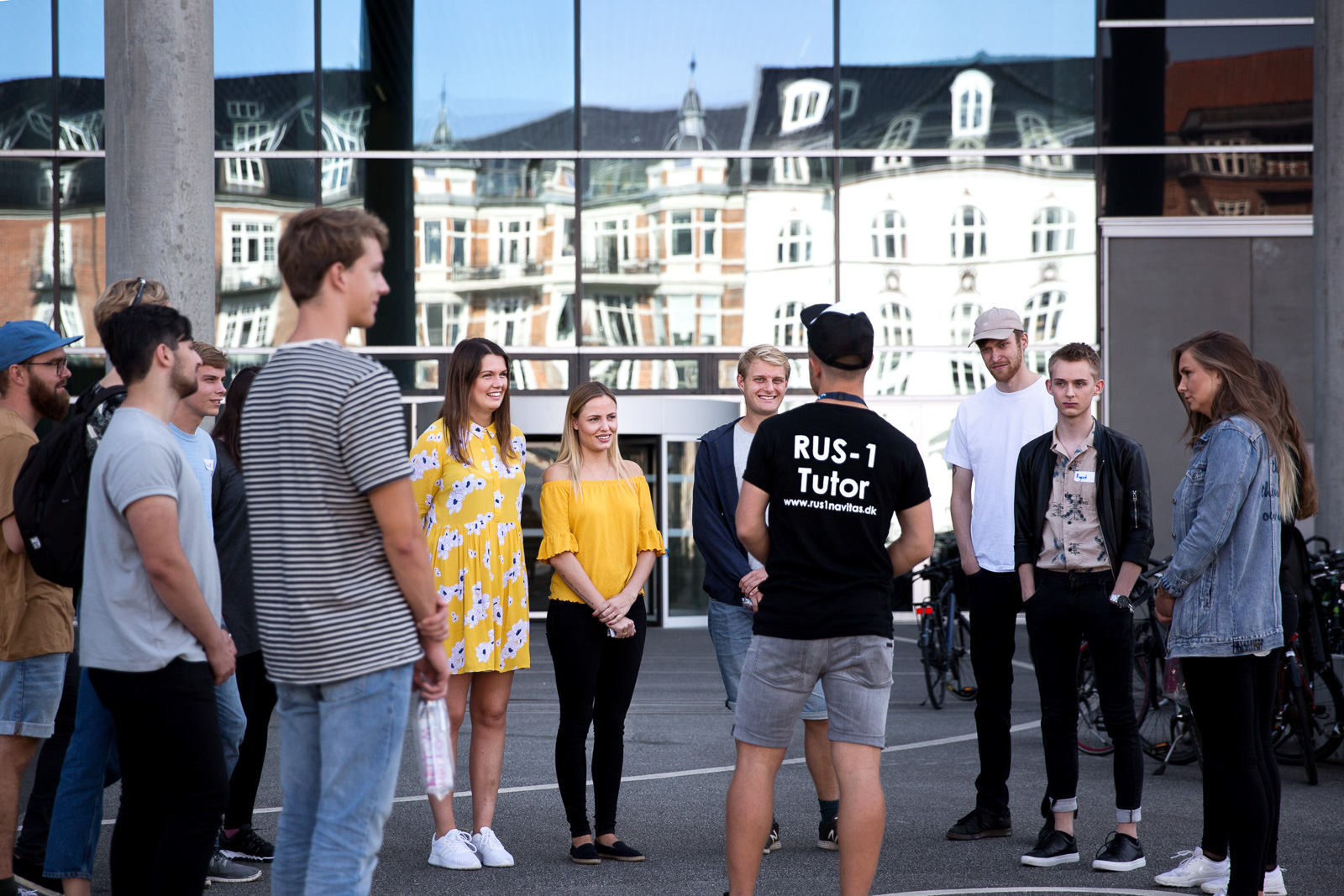 It's almost like the run-up to Christmas. Over the past few days, the university campus has been more than usually alive with intense activity to prepare for the big day: this year's commencement of studies.
It is without doubt one of the most important days of the year for a university, whose primary task is to educate young people to solve important tasks for the society of the future.
On Wednesday 21 August, the sun shone on the first day of a new life for the 1,640 science and engineering students admitted with this year's summer intake. Including the upcoming winter intake, Science and Technology will have admitted almost 1,900 new students in 2019.
Vice-dean for Education Finn Borchsenius was responsible for the official welcome from the faculty at the Lakeside Lecture Theatres and at Navitas. He stressed that the commencement of studies is an important day, not only for the students and the university, but also for society as a whole:
"Today is the start of a new life for you - professionally, personally and socially, and it's going to be challenging. But during your journey, remember that when you come out at the other end, society will really need people like you. You have good opportunity to influence the development of society and solve some important problems when you start a rich and exciting working life," said Finn Borchsenius.
The vice-dean urged the new students to take an active part in teaching and student life:
"It's all about being active and involved, so that you get the most out of your time here. Your courses will be at the very best academic level, and there'll be a great many opportunities to develop both professionally and personally, so make sure that you join with your talented and interesting fellow students in an exciting study environment," urged Finn Borchsenius.
The speech also included special thanks to the 300 volunteer student advisers who have spent the past six months preparing a good start for the new students, and who are now ready to help them on their way.
The student advisers planned three intensive introduction days to help the new students get started, both in relation to their programmes, and to learn more about their fellow students. Moreover, the student advisers will monitor the new students throughout their first semester and they'll be ready with advice and guidance when needed.