Fluid mechanics symposium: Data-driven methods as a key technological enabler
Big Data has led to a paradigm shift in many fields of science and engineering. In fluid mechanics, data-driven methods and machine learning offer great new opportunities for improved modelling capabilities, but they also come with unique challenges. On 15-17 June 2022, Aarhus University is hosting an international symposium on this explosively growing scientific field.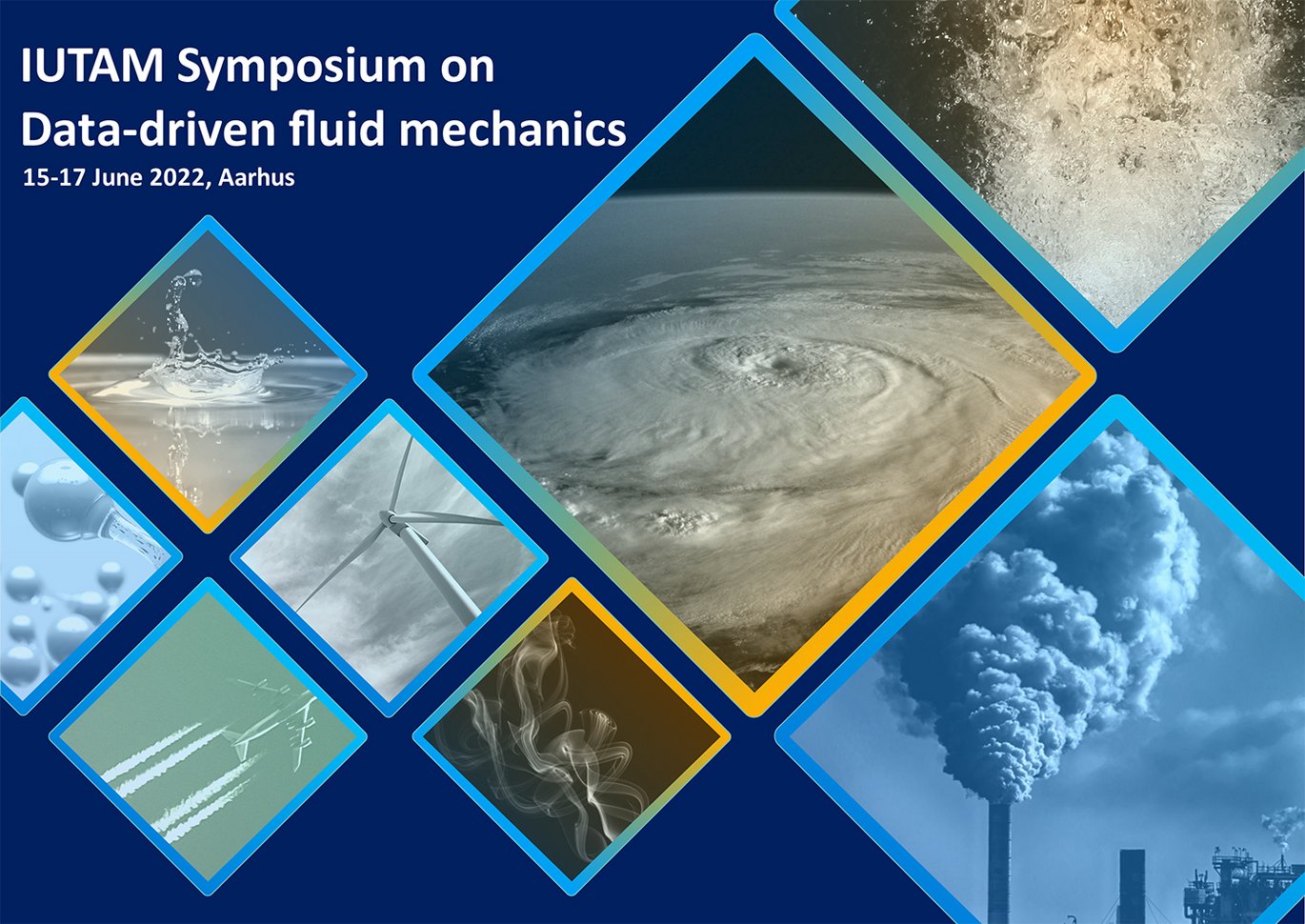 On 15-17 June 2022, the Department of Mechanical and Production Engineering, Aarhus University, will be hosting the IUTAM (International Union of Theoretical and Applied Mechanics) Symposium on 'Data-driven modelling and optimization in fluid mechanics', bringing together researchers in academia and industries working on data-driven methods for modelling and optimization of fluid-mechanics-related problems.
The use of Big Data and machine learning (ML) is currently gaining increased attention to more accurately and more cost-effectively simulate, optimize and control fluid based systems.
"Fluid mechanics is one of the original Big Data fields, and this symposium will bring together experts to explore recent successes and ongoing challenges in using data-driven modelling, optimization, and machine learning to advance this important field. Fluid mechanics is central to energy, transportation, defence, and health, and an improved understanding of fluids has the potential to be a key technological enabler for these critical fields," says Professor Steven L. Brunton, University of Washington.
Professor Paola Cinnella from Sorbonne Université, continues:
"The coupling of computational fluid dynamics models and machine learning techniques is a key enabler towards computationally cheaper, more accurate flow simulation, optimization, and control. Connecting researchers in this explosively growing field is of the utmost importance for circulating and benchmarking ideas and identifying the next scientific challenges."
The main goal of the IUTAM Symposium is to move towards the use of data-driven methods as robust and reliable tools for modelling and optimization of fluid mechanics-related problems. Further, the symposium will provide a forum for exchanging ideas and experiences in this growing field of research.
"Applying machine learning to physics is especially challenging because of the need to enforce physical laws in the resulting models, in addition to fitting the data. This has led to a great diversity of approaches, many of which are represented at this symposium. Success in this field may lead to a revolution in the approach to physical modelling in the sciences," says Associate Professor Richard Dwight from Delft University of Technology.
The IUTAM Symposium is being organized by Associate Professor Mahdi Abkar, Department of Mechanical and Production Engineering at Aarhus University:
"This is a unique event at which leading researchers and pioneers in this emerging field are coming together to exchange ideas and discuss how to apply robust data-driven methods to solve fluid mechanics problems that are either impossible to solve with conventional methods or computationally very expensive," he says.
The symposium will host a number of prominent national and international speakers from a wide range of leading European and American universities and research centres. See the list of speakers in the programme here.
The symposium is being funded by the International Union of Theoretical and Applied Mechanics (IUTAM), the Danish Center for Applied Mathematics and Mechanics (DCAMM) and Aarhus University.
---
Contact
Associate Professor Mahdi Abkar
Department of Mechanical and Production Engineering, Aarhus University
Mail: abkar@mpe.au.dk
Tel.: +4593521694