Sustainability on the curriculum for 370 pupils
Perhaps the Danish high-school students who know most about sustainability. At all events, 370 students from Aarhus Tech now know a little more after hearing about the latest knowledge and technology last Friday at a theme day at Aarhus University.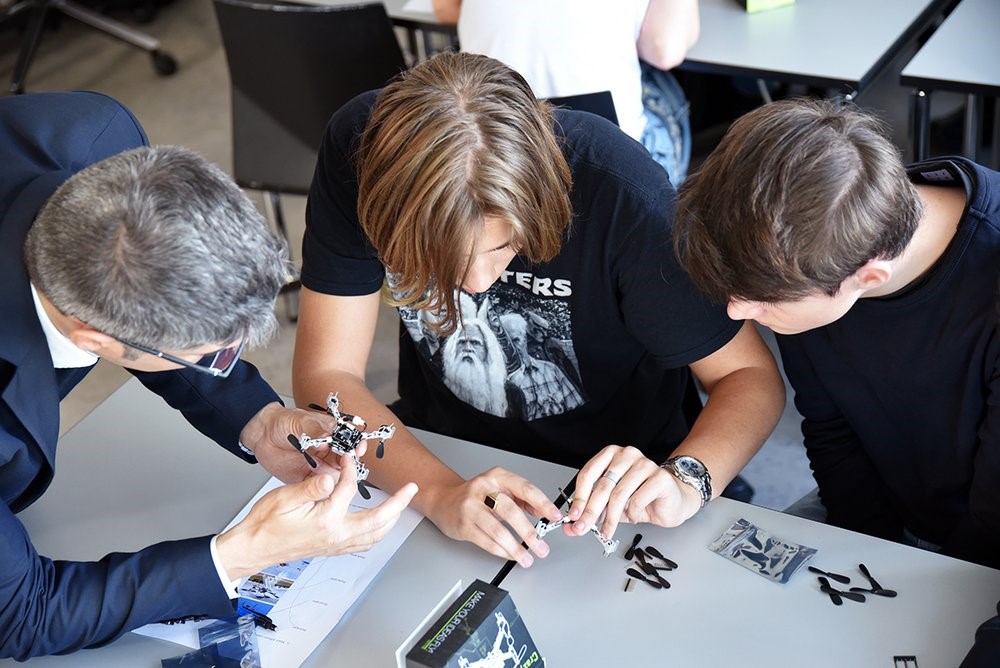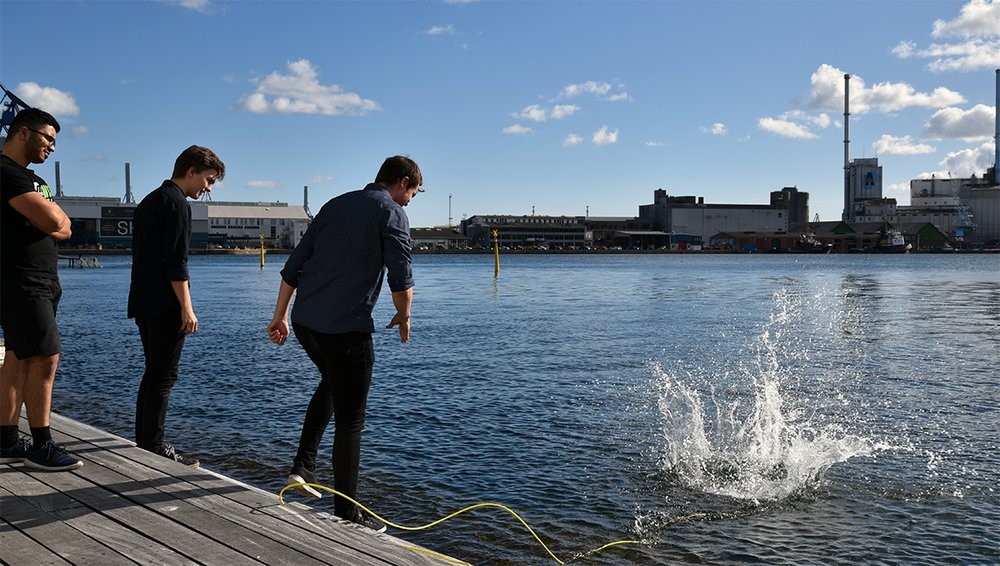 Grundfos was there. LEGO was there. Some of the world's leading researchers were there. They had all cleared their diaries to spend the day with the many young students and their teachers. Together, they had one common goal: To inspire students to choose an education and career path with sustainability high on the agenda.
"This is where it all starts. These high school students probably have everything but sustainability on their minds right now, but we want them to understand that their generation has an enormous task ahead of them to solve some of society's most serious sustainability challenges. We hope that they'll get a more subtle understanding of the theme, both from a scientific perspective and from a corporate perspective. Ultimately, of course, we hope that in a couple of years they'll have the skills and commitment needed to apply for a higher education programme where they can make a difference," says Thomas S. Toftegaard, head of department at the Department of Engineering.
Read more about engineering at Aarhus University
Talents into play as early as upper secondary school For students at Aarhus Tech, their visit to the University kicked off their second-year technology project on sustainability.
"If Denmark is to be a green pioneering country, we'll have to bring our young talents into play as early as possible, and in collaboration with the University, we have the opportunity to give our students first-hand experience of the new technologies that could help solve some of the problems facing the world today," says Mogens Enevoldsen, director of education at Aarhus Tech.
AU Engineering and the Department of Computer Science at the Faculty Science and Technology organised the event, at which students participated in lectures and technology workshops.
They were given a taste of what it's like to work experimentally with technology for sustainability in areas such as digitisation, robot technology and artificial intelligence. For example, some of the students designed drones, while others transformed grass into protein-rich food or controlled underwater robots in the harbour basin at Navitas.
A future with focus on green technology
Mathias Sander is one of the many young students who, in a few years' time, will have to decide how he will continue his studies, and for him, the visit to the University was completely a new experience.
"Sustainability is a big part of our studies in all subjects, and therefore it's interesting to hear about how they work on these engineering study programmes and at the companies. I've been totally convinced that sustainability will be part of my future studies and working life. It's something we'll all have to think about every single day, and it's something we won't be able to avoid, at least not if we want to be engineers. I like the idea that the education you choose can influence developments," he says.
Mathias Sander is now considering applying for a course in civil engineering after upper secondary school.