AU Engineering
Public / media
New project will make green energy 100 per cent affordable for the Danes
Seventeen of the largest and most significant players in the energy sector in Denmark and other parts of Europe will now join forces in a huge project aimed at converting the entire energy system so it is ready to run purely on renewable energy.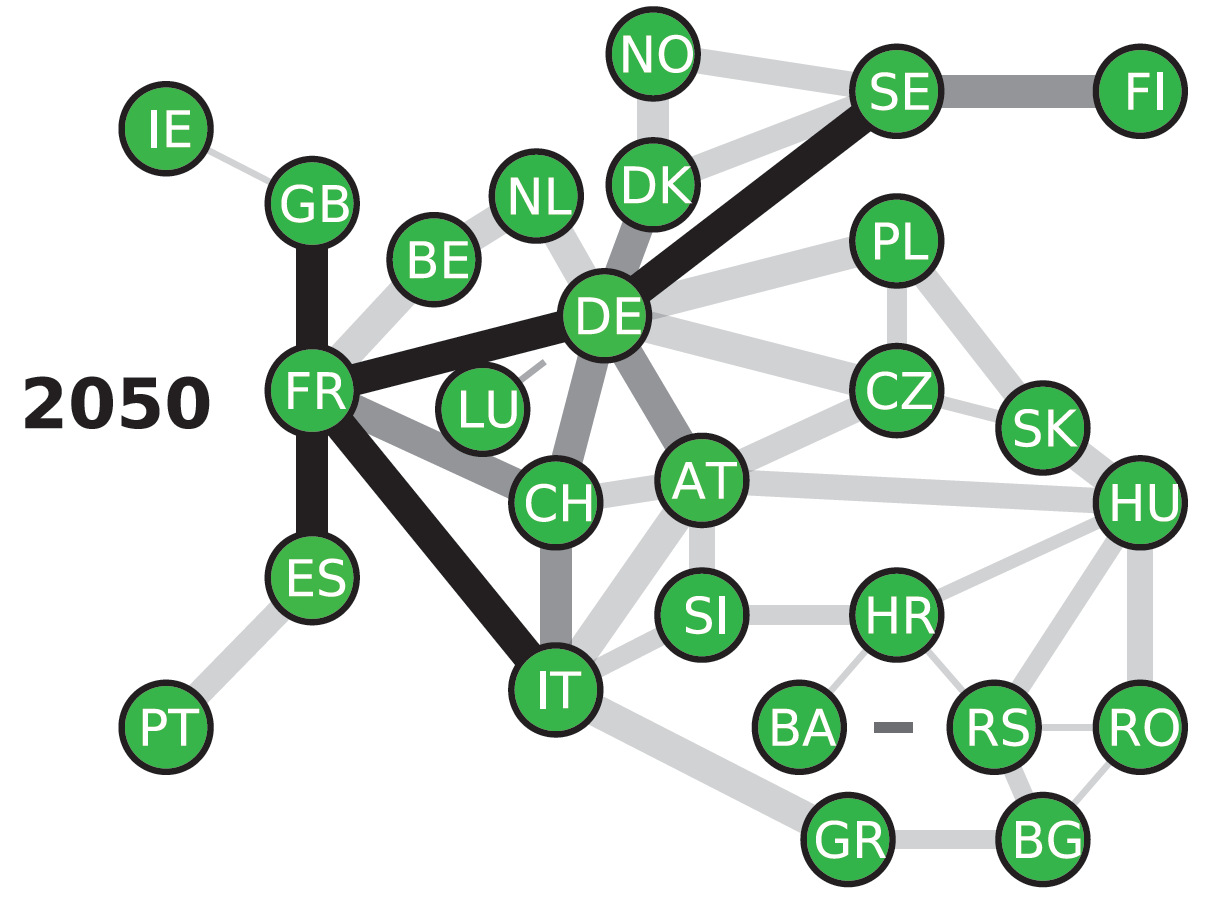 Innovation Fund Denmark is now investing DKK 17 million in a project that gathers some of the major players in the energy market, where they are joined by researchers from some of the leading universities in the world. The aim is to prepare the energy grid for a future dominated by renewable energy sources – something that requires complete rethinking of the energy infrastructure.
Read more (in Danish only) below. For contact details in English, go to the bottom of the page.
Fremtidens energisystem bliver nemlig langt mere decentraliseret end det er i dag, hvor store kraftvarmeværker leverer størstedelen af den nødvendige energi ved afbrænding af fossile brændstoffer som kul, olie og naturgas. Vindmøller og solceller vinder større og større indpas, og det betyder, at systemet skal kunne håndtere en vekslende energiproduktion. Samtidig bliver vores dagligdag markant mere afhængig af elektricitet til eksempelvis opvarmning og transport.
Det er politisk aftalt, at Danmark skal være 100 pct. uafhængig af fossile brændsler i 2050, og det betyder faktisk, at vi allerede i dag skal lægge en strategi for, hvordan vores nuværende og fremtidige energiinvesteringer skal se ud:
"Hvis vi bygger et nyt kraftværk i dag, har vi låst os på den teknologi i 40 år. Det er cirka så lang tid, sådan et holder. De nye ting, vi bygger i dag, skal altså passe ind i både nutiden og i fremtiden, således at omstillingen til ren vedvarende energi i 2050 kan ske så smart og billigt som muligt. Det handler altså om at omstille os til det rigtige, men uden at glemme hele den energiinfrastruktur vi har i dag," siger Gorm Bruun Andresen, adjunkt på Aarhus Universitet, Institut for Ingeniørvidenskab.
Det handler altså om at investere de rigtige steder, således at man ikke pludselig står med håret i postkassen. For en grøn omstilling er ikke billig. Den kræver faktisk en årlig investering på ca. 100 mia. kr., fordi omstillingen favner både energi, varme og hele transportsektoren. Og så er vi samtidig nødt til at kigge udenfor landets grænser, når vi taler energiproduktion:
"Vi skal have Europa med i tankerne. Danmark har én strategi, men hvordan passer den med resten af Europa? Hvordan påvirker de beslutninger, der bliver taget i andre lande den danske model med meget vind f.eks.? Elnettet skal passe sammen, således at når vi har overskudsvind og dermed producerer overskudsenergi, så nytter det ikke, at samtlige andre lande omkring os også producerer for meget vindenergi. Det handler altså også om at sammentænke vores strategi med alle de andres," fortæller professor Martin Greiner, som også er med i projektet.
I projektet medvirker en lang række danske virksomheder, der allerede i dag fremstiller produkter, som i en eller anden form kommer til at spille en rolle i fremtidens energisystem. Håbet med projektet er derfor også at afdække, hvilke muligheder danske virksomheder får fremover, og hvilke lande den grønne, danske teknologi kan eksporteres til.
"Hvis Danmark går forrest, er det her løsningerne bliver udviklet og afprøvet, og vores virksomheder lærer af det. For ikke så mange år siden lå halvdelen af alverdens havvindmøller i Danmark. Det vil sige, at erfaringen med at bygge sådan nogle ligger i Danmark. Det er noget af det, vi får ved at gå forrest. Det er måske dyrt, men til gengæld høster vi erfaring, vi kan sælge til hele verden," siger Gorm Bruun Andresen.
More information
The project is called RE-Invest – Renewable Energy Investments Strategies – A two-dimensional interconnectivity approach. It will run for four years and is supported by a grant of DKK 17 million from Innovation Fund Denmark.
Partners in the project are Aarhus University, Aalborg University, Stanford University (USA), Frankfurt Institute for Advanced Studies (Germany), Østfoldforskning (Norway), DONG Energy, Energinet.dk, Danish Energy Agency, HMN Naturgas, Haldor Topsoe, EMD International, Statkraft, Danish District Heating Association, Danfoss, Kamstrup, Aalborg CSP and MP Pension.
For more information, please contact
Professor Martin Greiner and Assistant Professor Gorm Bruun Andresen, Department of Engineering, Aarhus University