New documentary series spotlights life as an engineering student
What's it like to study engineering? Aarhus University has made a number of short documentary films with an honest and open glimpse into life as a student on the university's engineering programmes.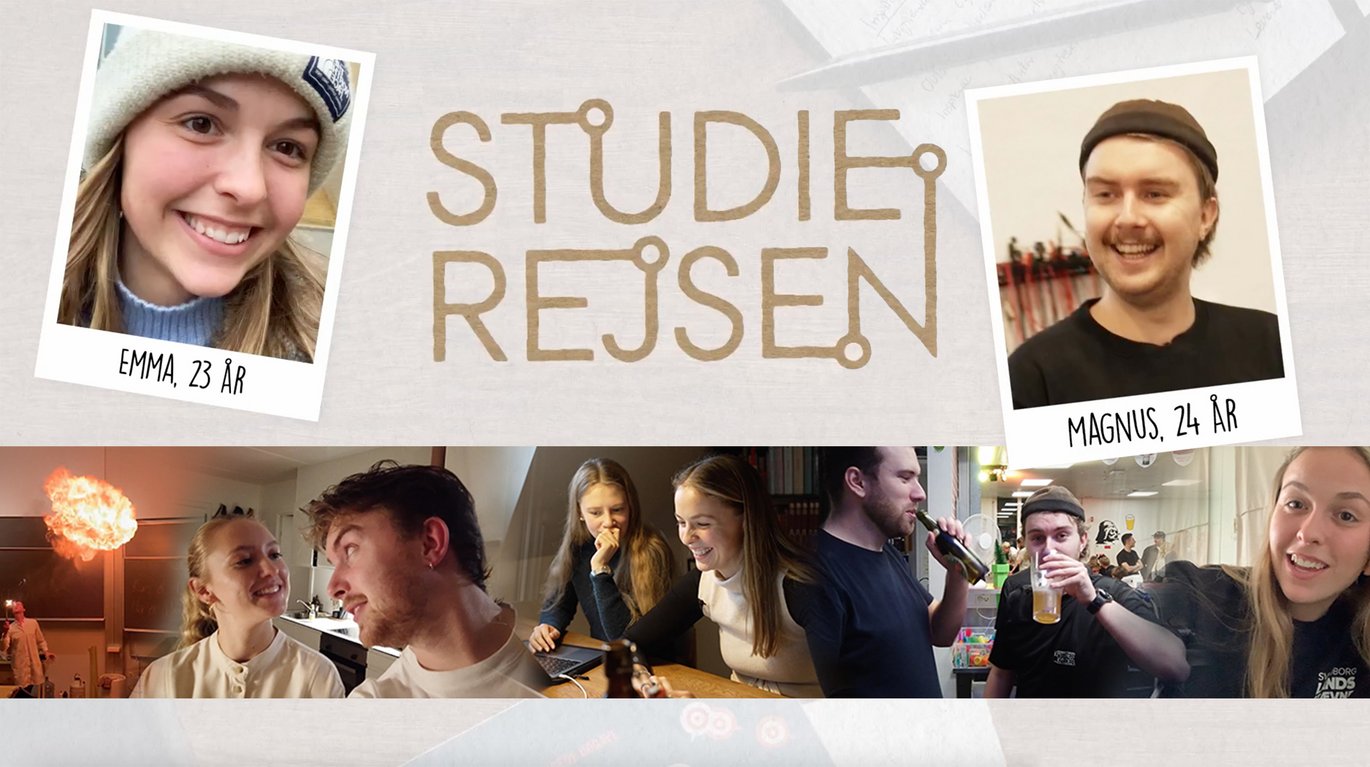 A new documentary series by Aarhus University invites you into life as an engineering student. The main characters in the series present their lives as students openly and honestly, and that's important says Eskild Holm Nielsen, dean of the Faculty of Technical Sciences at the university:
"We want to give young people a credible and authentic idea of what it means to study engineering at Aarhus University. Student life is full of ups and downs, and much more than theory and project work. We want to show everything," he says.
The series is called Studierejsen, and it follows two engineering students, Emma Pallesen and Magnus Aggerholm Kristoffersen, as they go about their daily lives on and off campus for an entire semester.
Doubt takes up a lot headspace
Emma is on the fifth semester of her Bachelor's degree in Chemical Engineering, and Magnus, who is taking a Bachelor of Engineering in Electronic Engineering, is also on his fifth semester and doing an internship at a robotics company in the town of Malling, south of Aarhus.
They both still remember all their doubts when they had to decide what to study.
"I still think that studying engineering is something of a 'black box' for many young people. You're not completely sure what you're getting into, and actually, you're generally unsure about all sorts of things when making your choice of study. It can feel overwhelming, confusing, and yet as a very important landmark. I actually think that the documentary series can help bring it all down to earth a bit. The series certainly doesn't gloss anything over," says Emma Pallesen.
Over the past many years, there has been a great deal of focus on attracting students to engineering programmes throughout Denmark.
Today, Aarhus University has approximately 4,500 engineering students, and the number is still growing.
The documentary can be streamed directly on Aarhus University's YouTube channel.
---
Contact
Jesper Bruun
Journalist
Mail: bruun@au.dk
Tel.: +45 42404140