New laser technology can reduce Danish energy consumption by 10 per cent
The internet is crucial for the green transition, but the internet's energy consumption is also rapidly increasing and it is the platform for an ever more intense cyber war. A unique Danish research collaboration aims to ensure digital solutions that are intelligent, secure and far more energy-efficient than today.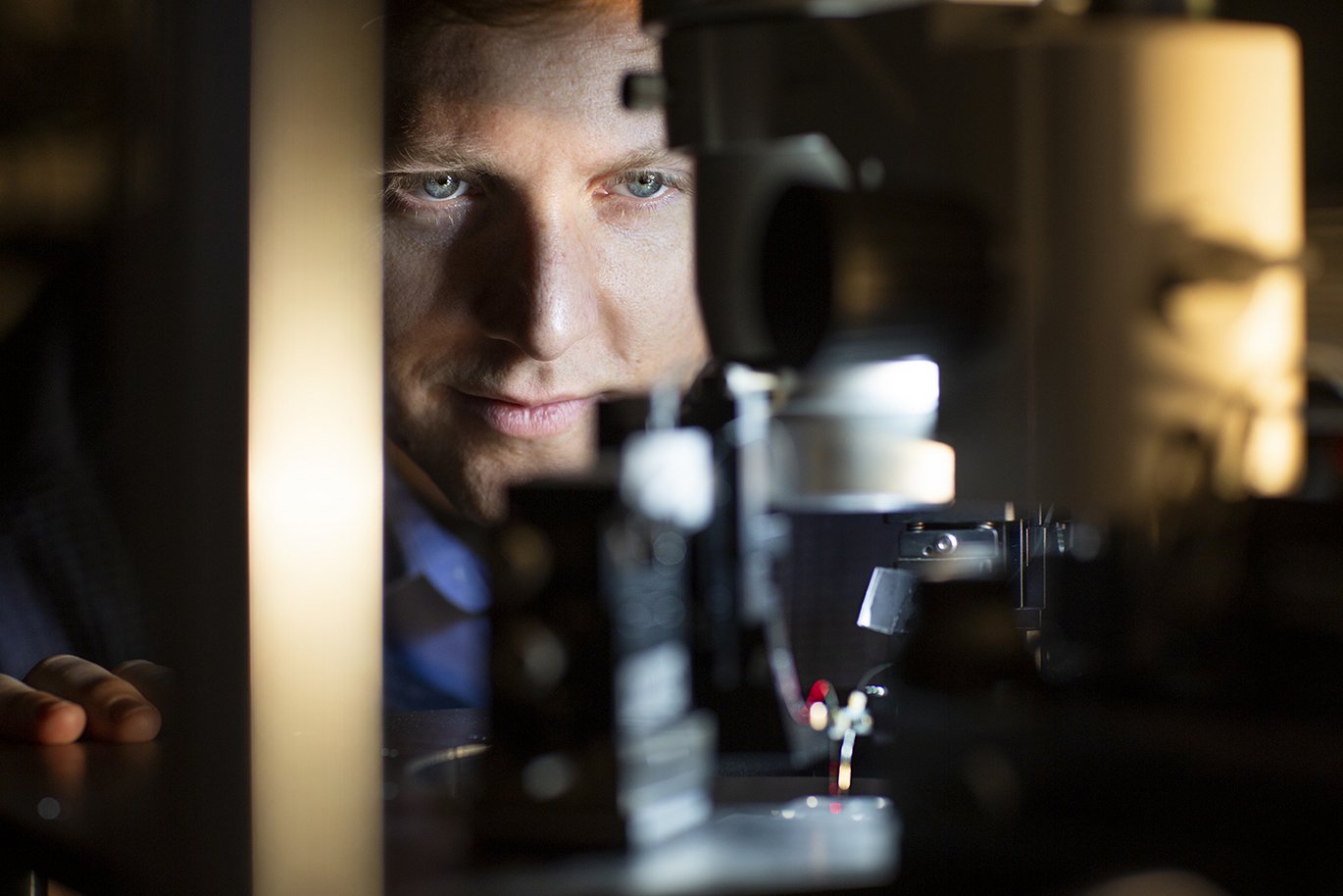 For better or worse, the internet has changed the world. But its energy consumption is rapidly increasing, and it threatens to conquer a larger and larger share of the world's total energy resources. At the same time, the internet is the front line in an increasingly intense cyber war. Attacks on the EU have increased ten-fold over the past five years, and attacks against Danish district heating plants have increased five-fold.
The challenges are many and they are growing. Nonetheless, we need more digitalisation, not less, because the internet is a very effective tool in the green transition of society, industry and production, where smart sensors, for example, can help with a comprehensive technology upgrade and efficiency improvements.
Now 18 Danish companies, two universities, two GTS institutes and two industrial associations have joined forces on a new innovation platform that will provide a digital infrastructure that makes it possible for internet connections to transport far greater volumes of data much faster, far cheaper, far more secure and far greener than today. The project is called GreenCOM, and when the platform is launched, it could lead to reductions of up to 10% in Denmark's total energy consumption. Even though society is becoming more digitalised. Innovation Fund Denmark supports the project with DKK 40 million (EUR 5.4 million).
At Aarhus University (AU), an interdisciplinary research team consisting of experts in telecommunications, data compression and integrated photonics will mature a newly developed chip-based laser technology with very special properties.
"Laser light is the backbone of the internet, and increasing data capacity is imposing ever stronger demands on lasers. They have to generate light at several wavelengths to create different transmission channels in the same fibre. These spectral channels are very close, but they must not overlap, and this means that the laser unit has to be extremely stable to secure a reliable light-wave signal. These requirements generally require bulky, power-consuming and very expensive laser technology," says Assistant Professor Nicolas Volet, who is heading the Integrated Photonics research group at the Department of Electrical and Computer Engineering at Aarhus University.
He continues:
"Our contribution to the GreenCOM project is therefore to deliver new laser solutions using integrated photonics. We've already demonstrated energy-efficient, chip-based lasers with unprecedented stability, and we therefore expect that, with the innovation platform in the project, we can rapidly get this advanced, cost-effective technology out and make a difference on the internet of the future," he says.
In the same way, other research groups from both AU and DTU will bring new, innovative technologies into play at the participating companies - and from there to users.
More specifically, the innovation platform will be realised in solutions which, separately and together, will contribute to the overall goal of GreenCOM. And they will be generated in a diverse and innovative partnership throughout the Danish food chain for ICT products.
Read more about the project here.
---
Contact
Assistant Professor Nicolas Volet
Aarhus University, Department of Electrical and Computer Engineering
Mail: volet@ece.au.dk
Tel. +45 93522084
Facts
Innovation Fund Denmark investment: DKK 40 million / EUR 5.4 million
Total budget: DKK 54 million / EUR 7.3 million
Project will run for 3 years.
Official title: Innovative solutions for next generation of Green COMmunications infrastructures.
Partners:
Universities
DTU, Technical University of Denmark
Aarhus University
Companies
Accelink Denmark A/S
Atla.ai
Bifrost Communications ApS
Chocolate Cloud ApS
Comcores ApS
Danish Optical Fiber Innovation
Develco Products A/S
KMD A/S
NKT Photonics A/S
OFS Fitel Denmark ApS
Rejoose ApS
Sky-Watch A/S
Space Inventor ApS
Sparrow Quantum ApS
SPIO Systems ApS
STACK Infrastructure
TimeLens ApS
Zeuxion ApS
GTS institutes
Alexandra Institute
FORCE Technology
Industrial associations