Can you measure quality of view?
Two engineering students from AU Engineering have written a Master's thesis, which may influence the construction of student accommodation in the future. In collaboration with researchers, they have developed and tested a formula that makes it possible to calculate the quality of the view from small student flats.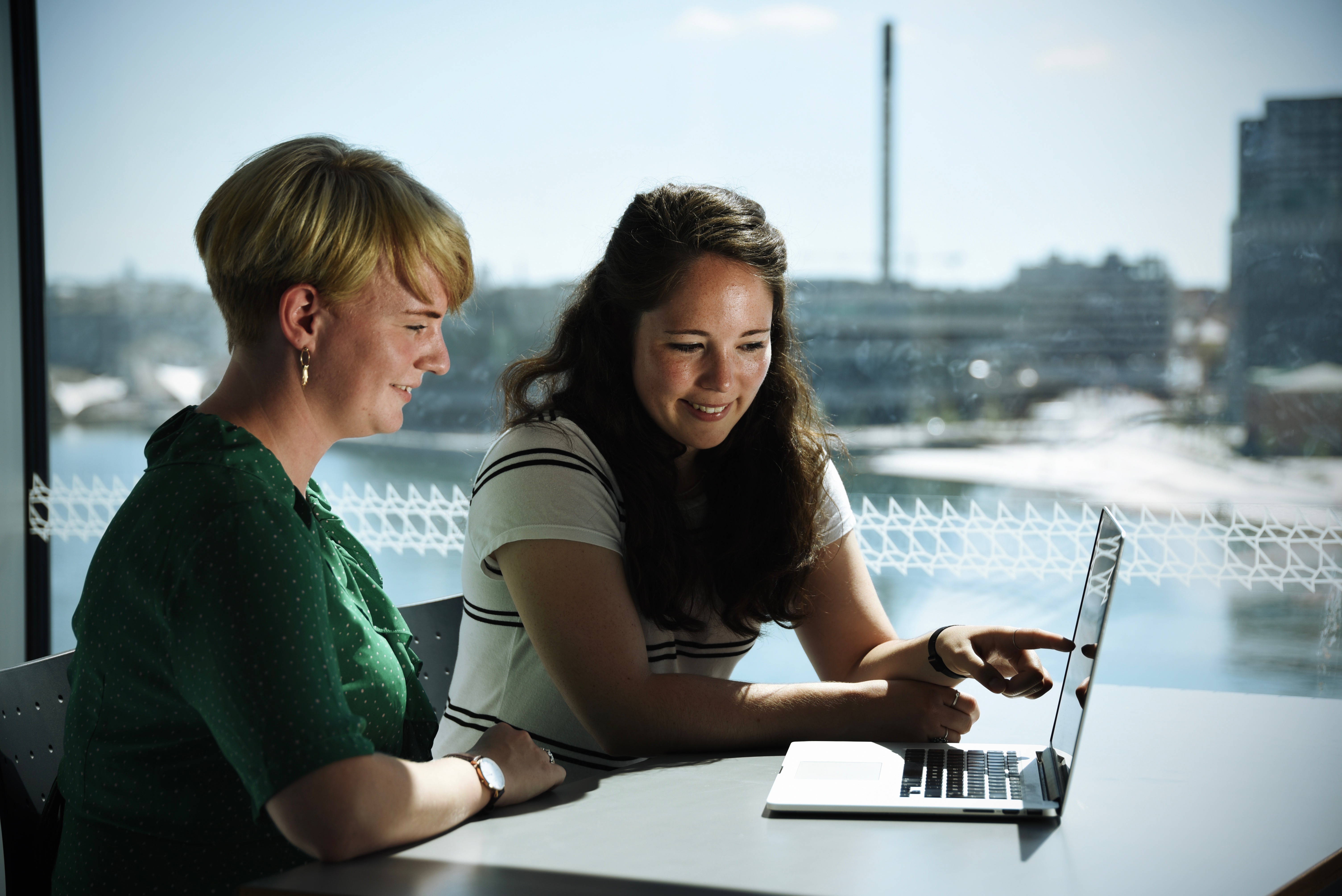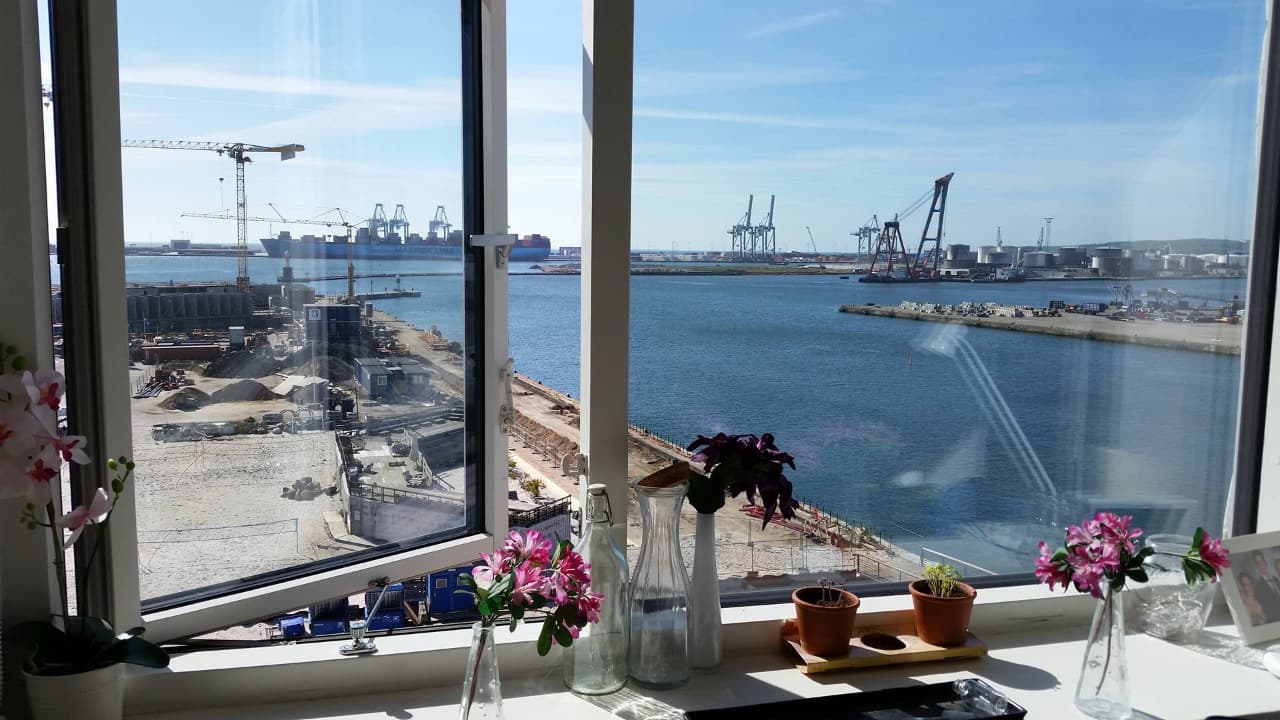 When architects and engineers design buildings, they have specific objectives and standards for insulation, heat loss, sunlight and indoor climate. But can they also measure the quality of the view from the window, and the residents' sense of security and privacy?
The two students have studied this in their Master's thesis for a Master of Science in Engineering degree in building at Aarhus University, and their results are somewhat surprising.
"Often, small adjustments of the window's position and size mean a lot for the visual indoor climate. For example, it may well be that slightly more heat loss or slightly less daylight can in return result in a far larger positive effect on residents' comfort," says Rebecca Lork, MSc student at Aarhus University.
READ MORE: "Dream with your eyes open"
Virtual student flat as a test platform
Rebecca Lork and her thesis partner Ditte Lund Beck have modelled a student flat in virtual reality (VR) and recorded three different densely built-up outdoor environment views with a 360-degree video camera.
Then, they tested the outdoor environments with the student flat on 90 subjects aged 20-35 years using an online questionnaire, which asked in particular about the subjects' personal experience of the different environments in front of the window and about selected elements in the view.
"VR provides a very realistic sense of actually sitting inside a small flat and looking out, and with the large number of test subjects, we have a unique experimental basis. Our goal was to test a set of new units of measurement for quality of view and privacy in a room," says Ditte Lund Beck.
The view out of and in to a student flat is an important issue, because there is often only a single window. And this is precisely why developers should make a special effort to ensure the quality of the view and privacy for these homes, according to the two students:
"In student accommodation, there is usually only a few square meters of floorspace and a single window. This has an impact on the visual indoor climate. You can't just go into another room to shield yourself from people looking in, or change the scenery of what you're looking out at. Furthermore, you're often cooped up for many hours of study requiring concentration," says Rebecca Lork.
The method for calculating the quality of view and privacy can be used in the design process for the vast majority of other types of housing.
Trees and traffic in the same calculation
The students have worked with researchers from Aarhus University on finding a formula for view, and one of the biggest scientific challenges was to determine the specific elements of importance to the quality of the view.
It is probably no surprise that the sea and green countryside are preferred landscapes. But how important is being able see a tree from your window or a glimpse of the sky? And what if you can see traffic?
These are questions that the students can answer using a formula.
"We've tried to validate a calculation model for view and privacy with our experiment. The calculation model is based on different weightings of what you can see from your window, and this makes it a good tool to decide on the location and size of a window, for example, so that it provides the best comfort for residents," says Rebecca Lork.

And precision can be the difference between architectural failure and success, according to the two students:
"A very high degree of precision is required to work with a view. Success is based on the art of compromise. For example, what's the use of a fantastic view if this is at the expense of privacy. The result is curtains that block out the view," says Ditte Lund Beck.
More research into view
The two students emphasise that their work is a first scientific attempt to establish a formula for view and privacy, and that it will take a lot more research to transfer the method into practice in the construction industry.
For example, the formula does not take into account the social and cultural preferences that can be linked to the experience of view and privacy. And the construction sector also lacks evidence-based knowledge about the impact of view on our health and health status over time.
Nevertheless, the students expect that their work could already have an influence on work by architects and engineers on designing homes.
"The most important thing is that in the construction industry we're beginning to have a more informed debate rather than starting with a foregone conclusion. We need more insight into what makes a good view; what added value does it generate? And we have to start talking about the possible trade-off between the desire for a better view out, but not a better view in - i.e. privacy. We'd like to be at a place where not only measurable parameters like thermal conditions, daylight and financial aspects determine the location and size of the windows in a flat," says Ditte Lund Beck.
More information
The students' Master's thesis is part of the REVALUE research project, which aims to develop an intelligent modelling tool for building renovation.
The aim of the project is to develop a model for energy renovation that not only focuses on financial aspects and the climate. Social and cultural aspects will be incorporated in line with the indoor climate and other forms of added value. All of these parameters will then be collected into a model to make it easier for contractors to prioritise the work.