"It takes more than one to solve society's problems"
There was a full house at Incubas Pier Venue at Navitas, when this year's last Science Lunch kicked off at noon on Monday, with focus on green energy and the interplay between research and business.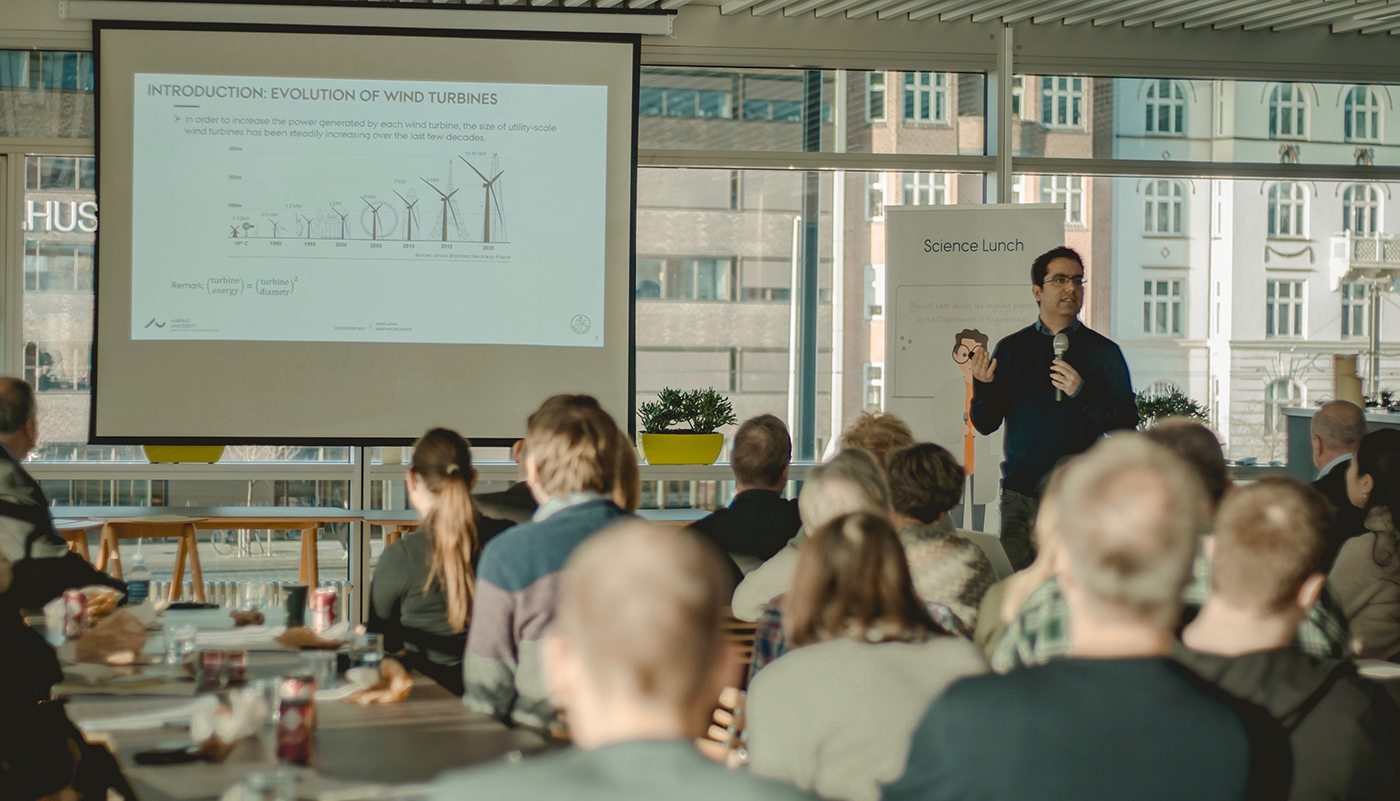 Focus was on entrepreneurship, the City of Aarhus' climate strategy, the latest engineering research, and interdisciplinary collaboration, when the Department of Engineering filled Incubas Pier Venue for the Science Lunch on Monday. Science Lunch is an informal academic programme at which researchers, the business community, industry and students openly share ongoing projects and research with each other.
And this interaction is extremely important, as Thomas Toftegaard, head of department, pointed out when he opened the event:
"The technical sciences are extremely important here at Aarhus University. Every single day, our researchers and our Master's students strive to solve real problems, and a major element in this is the interplay with industry and the business community. This is important, and this is why we've started a number of initiatives to encourage this collaboration even more," he said.
The event was the third in the series focusing on green energy, and this time attention concentrated on the interplay between business and research. For this reason, the department invited Professor Ted Zoller from the University of North Carolina at Chapel Hill and Thomas Mikkelsen, project manager at the Secretariat for the Climate and Green Transition at the City of Aarhus, to speak at the lunch.
(The article continues below the picture)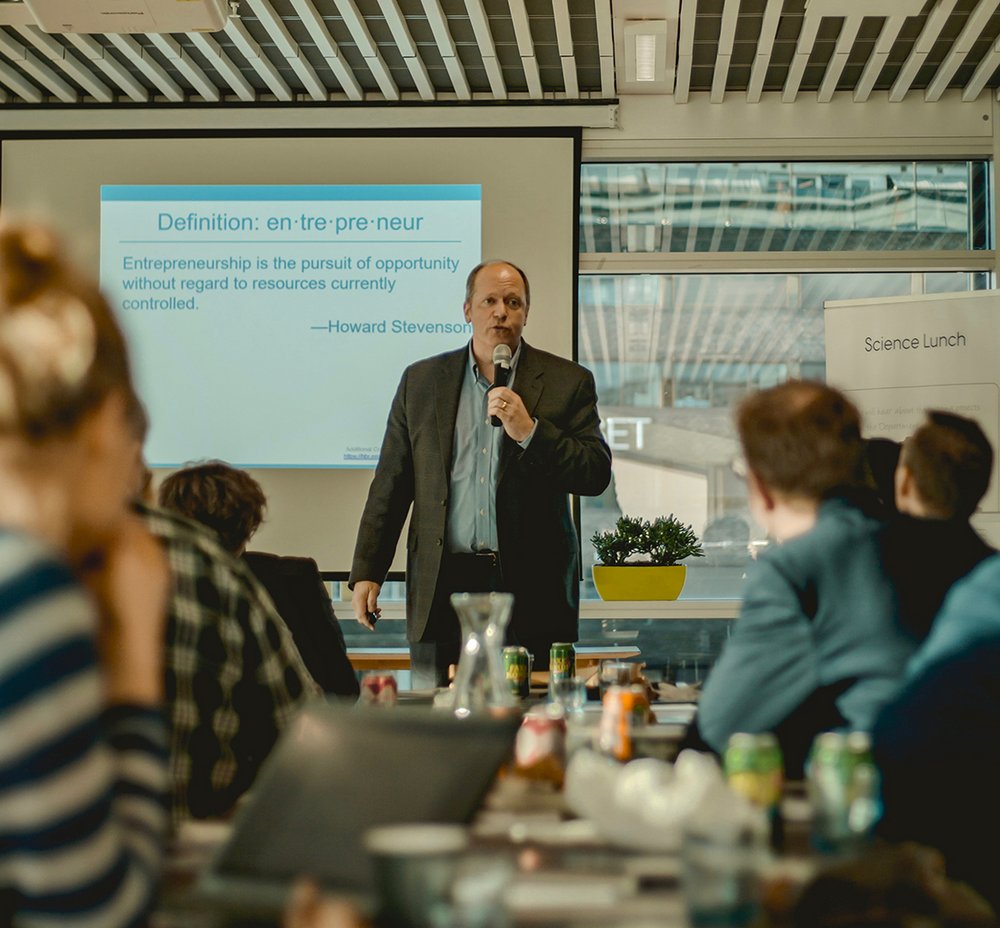 Professor Ted Zoller from the University of North Carolina at Chapel Hill. Photo: Zane Hartmane.
Ted Zoller is the director of The Entrepreneurship Center at North Carolina University, and he held a lively talk about what makes a good entrepreneur:
"Entrepreneurship is about the right mindset. Every single day, entrepreneurs are motivated by problems that are worth solving – and at the same time make a huge difference. Together they are striving for a better society, a common goal: Doing things better together. It takes more than one to solve the problems facing society, but together, I believe we can do it," he said.
The City of Aarhus also reached out to promote collaboration across the organisations and disciplines. In his presentation, Thomas Mikkelsen briefly spoke about the municipality's climate strategy, and how the municipality is working to plan and integrate the sustainable society of the future:
"Continuing to do things as we always have done will be very costly. We're still building as we did 20 years ago, and we can't continue go on. We have to start thinking about how we can build our society around a different energy supply, where everything is electric. We don't have all the answers, but we're trying to involve the relevant stakeholders and to find solutions to which everyone can commit," he said.
The lunch ended with a panel discussion on how to stimulate and support high-tech startups in society.
The Department of Engineering would like to thank all participants and speakers.