Developing robot technology in collaboration with Aarhus University
Increasing demand for automation meant that the Danish company, NIZE equipment ApS, was losing customers. Now, in collaboration with engineering students and researchers from Aarhus University, the company has started work on developing robots to work with humans in the future.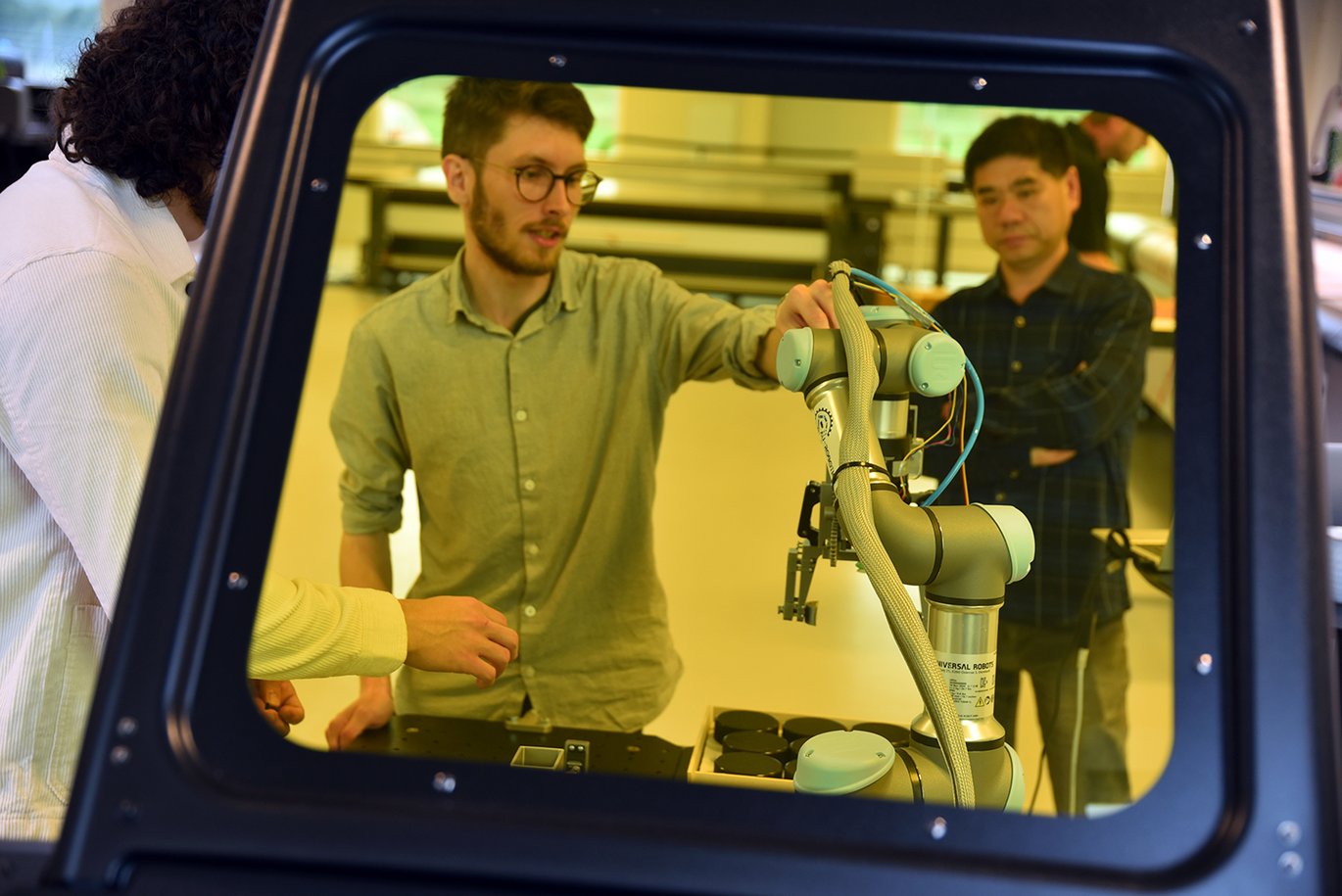 NIZE equipment supplies large-scale graphics machinery throughout Scandinavia, and the company has won an award for the speed of its growth. In collaboration with engineering researchers at Aarhus University, the company has initiated development of collaborative robot technology for the graphics industry.
The project is part of Smart Industry, an Industry 4.0 development programme being run by the Central Denmark Region to help small and medium-sized Danish companies to embrace robot technology, digitalisation and automation.
"There's ever greater demand for machines that can increase efficiency and automate repetitive processes by using robot technology. But unfortunately, there's no plug-and-play, off-the-shelf products to help a company get started on the transition. So what's the answer? Where do you go?" asks Lars Nikolajsen, CEO and founder of NIZE equipment.
He asked himself the same questions back in 2013, when he was losing customers to another supplier because of automation. Finding no answers he could use, he tried himself to develop robot technology that could be integrated into the company's existing printer systems.