Bridge pioneer new honorary professor at Aarhus University
He has helped more than anyone else to adorn the flat, Danish landscape with monumental buildings. Now, the award-winning civil engineer Klaus H. Ostenfeld has been made an honorary professor at Aarhus University, where he shares his 55 years of experience from Denmark and abroad.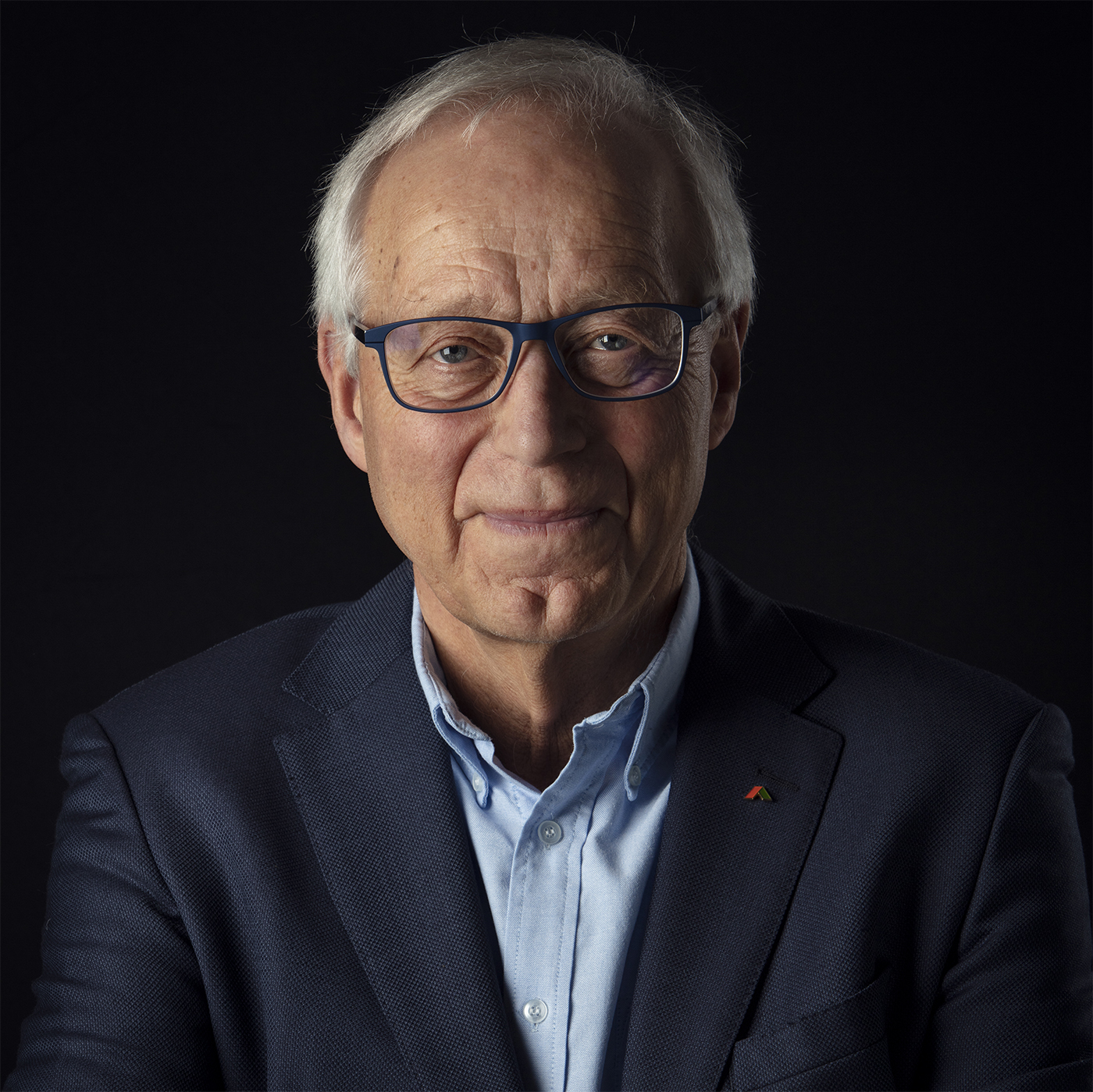 Klaus Ostenfeld was born and grew up in an era of great vision. During and after the Second World War, engineers were the creators of the world, and technology developed at a fantastic pace.
From when he was very young, he was inspired by names such as Chuck Yeager and Wernher von Braun, with thoughts of huge motors and rockets and dreams of exploring other planets and outer space. Mechanics and technology were his focal point, and Klaus Ostenfeld spent most of his childhood making model trains and aeroplanes – anything to do with large machinery.
He remembers an episode early on a summer's day in 1949. He had got up early – before the rest of the family. It had almost been impossible for him to sleep. On the evening before, his father and his three-year older brother had unsuccessfully tried to build a car in Tekno, a Danish model kit with metal parts, that could also take a small motor to get the car to move around.
The six-year-old Klaus had watched them from a distance. He was too young to join in, they thought. But that morning he slipped into the living room and started putting the car together. And when the rest of the family got up, the car was driving around the floor powered by a Hellesens 4.5 V battery.
It was the first time he realised that he might have a talent for technology.
Interdisciplinarity is paramount
Now 77 years old, Klaus Ostenfeld is probably best known as "the bridge builder of Denmark". He was the man behind the COWI-led consultancy team for the Great Belt Bridge, and with more than 40 years at COWI, the last eight years as global CEO for the 5000 people company, as well as seven years in foreign companies, Klaus has left his indelible mark on the Danish bridge landscape.
Now he is an honorary professor at the Department of Civil and Architectural Engineering at Aarhus University, where he wants to give something back after 55 years of experience with major construction.
"Aarhus University is facing huge development within the engineering area, so I thought that it might be a good time to share all the knowledge that I'm carrying around in my head. I may well be in retirement, but if I can help to forge some engineers out of our universities, then I'd love to do so," he says.
For him, cross-disciplinary insight is the be-all and end-all for a professional approach to engineering, and a solid anchor that he is keen to pass on to the students:
"One cannot alone accomplish anything truly great. Results are always achieved in collaboration with others, and I'm very much in favour of seeking inspiration from other worlds and industries, so that you don't sit in your own silo and think you know best. You should never do that, because things are evolving all the time," he says.
He remembers back to construction of the Little Belt Bridge, where, as a young engineering student, he was invited to a meeting with the partners of his uncle's company, Chr. Ostenfeld & W. Jønson, Consulting Engineers – the forerunner of COWI. Klaus had a burning interest in aerodynamics and enjoyed soaring gliders himself, but he did not know much about bridge engineering back then. But after input from Klaus Ostenfeld, Denmark's only aircraft constructor, Helge Petersen, was hired to help make the Little Belt Bridge more aerodynamic.
"That episode resounded in my great interest for other sectors, other expertise areas, and other industries. It's extremely important to find inspiration in other subjects than your own, and this is particularly relevant for the young engineers graduating from our universities today," he says.
(The article continues below the picture)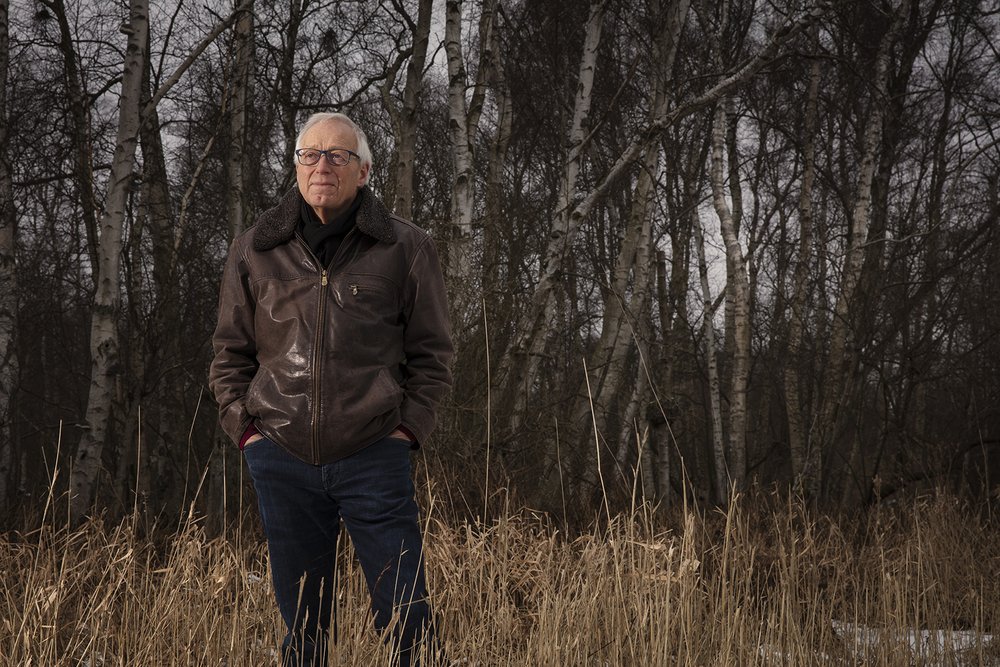 Honorary Professor Klaus H. Ostenfeld. Photo: Søren Kjeldgaard.
A milestone on the journey
Despite his early interest in technology and mechanics, Klaus Ostenfeld was not entirely convinced that engineering was right for him. Medicine attracted him at first, and for much of his youth he wanted to be a surgeon. However, he was deterred by the idea of having to memorise anatomy, and he applied for a civil- and structural engineering programme at the Technical University of Denmark instead.
He graduated as a 22-year-old on 31 January 1966 and has never looked back since. After several years in both US and French firms, he returned to Denmark in 1977 when the plans for a bridge over the Great Belt first began to emerge.
The energy crisis stifled all dreams of large bridges in the late 1970s, but the Great Belt Bridge re-emerged in 1988, and Klaus Ostenfeld, at that time director of the bridge unit at COWI, ended up winning the competition to design it.
"I've always been fascinated by bridges. Simply standing and looking at them: observing their majestic presence. They don't do anything in themselves – they're just there, towering up in the landscape as huge man-made sculptures and allowing people to get from A to B. But bridges are always a special experience, I think. They are milestones on a journey – something you're waiting for, whether you're travelling in a train or by car. Connecting people. I've always thought so, and that's probably what made me become an engineer. That and the opportunities the training offers to make a visible difference, also internationally. If only young people today knew what sort of world opens up when you're a qualified engineer, they'd never be in any doubt about their choice of study."
Klaus Ostenfeld is 77 years old and lives in Birkerød. In addition to his professorship, he is also an active consultant and sits on a variety of boards. Besides his interests in music and hiking and skiing in the mountains, he is still an active pilot.
---
Contact
Jesper Bruun
Journalist, AU Engineering
Mail: Bruun@au.dk
Tel.: 42404140