New heads of department at AU Engineering
Aarhus University now has its new management for the engineering area in place, and on 1 March 2021, four heads of department will take up their positions.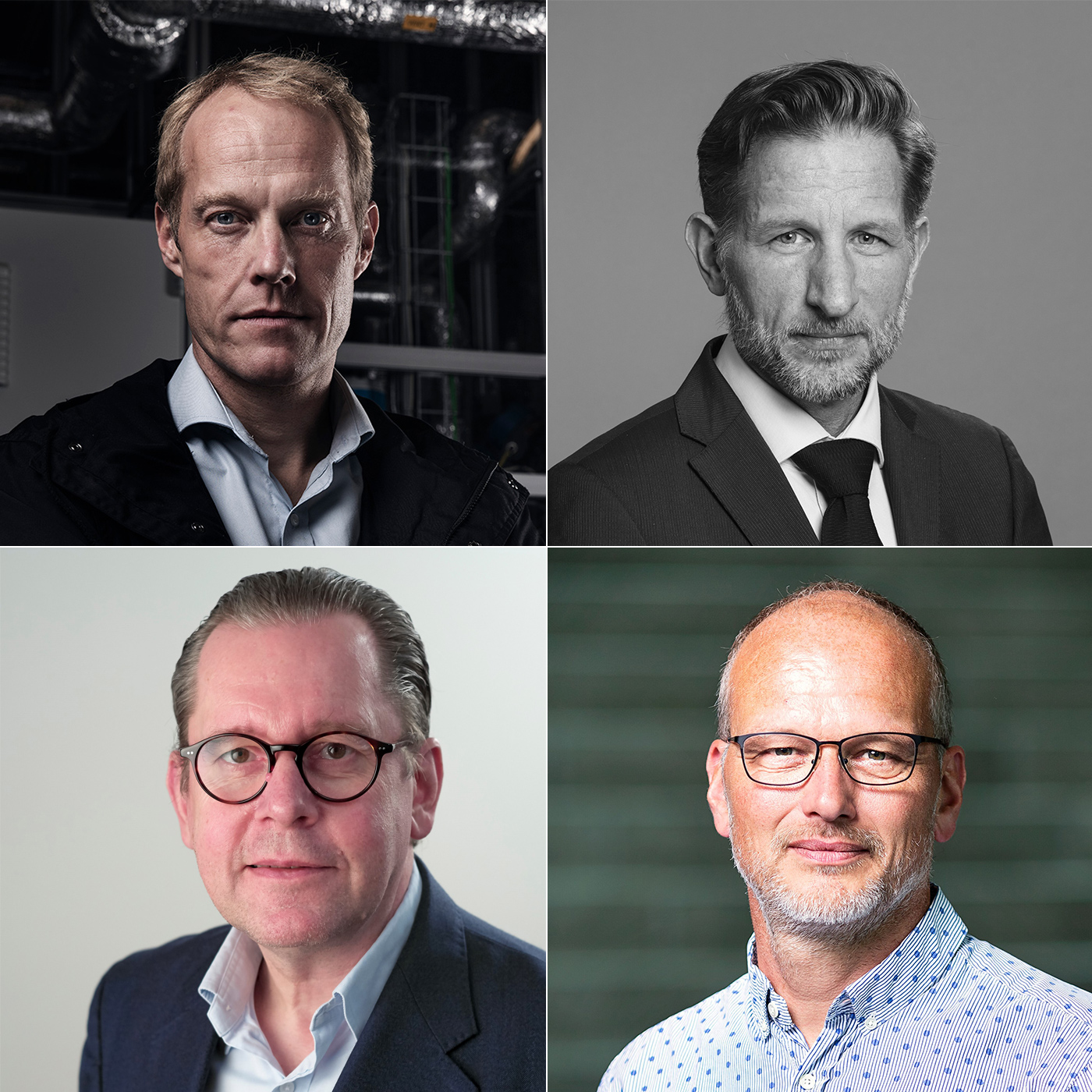 Dean Eskild Holm Nielsen (TECH) can today publish the names of four new and highly qualified heads of department. They all have experience in management, research, education and business collaboration.
"We've managed to set up an excellent management team for the engineering area. They'll be in charge of our four new departments and they'll ensure continued high quality in our research, development and education activities, as well as close collaboration with the business community," he says.
READ THE NEWS ARTICLE: Four new engineering departments for Denmark
The four new heads of department are:
Lars Ditlev Mørck Ottosen, head of the Department of Biological and Chemical Engineering. Lars is today a professor and acting head of the same department.
Click here to read more about Lars
Mikael Bergholz Knudsen, head of the Department of Electrical and Computer Engineering. Mikael is today a senior professor of engineering and acting head of the same department.
Click here to read more about Mikael
Anders Brandt, head of the Department of Mechanical and Production Engineering. Anders is today a professor and vice head of section at the Department of Mechanical and Electrical Engineering at the University of Southern Denmark (SDU)
Click here to read more about Anders
Mikkel K. Kragh, head of the Department of Civil and Architectural Engineering. Mikkel is today a professor and head of section at the Department of Technology and Innovation at the University of Southern Denmark (SDU).
Click here to read more about Mikkel