AU Engineering
AU researcher receives award for pioneering allergy research
Associate Professor Edzard Spillner from the Department of Engineering, Aarhus University, has received the Grethe Stampe Legat for work on new antibody-based treatments for allergy.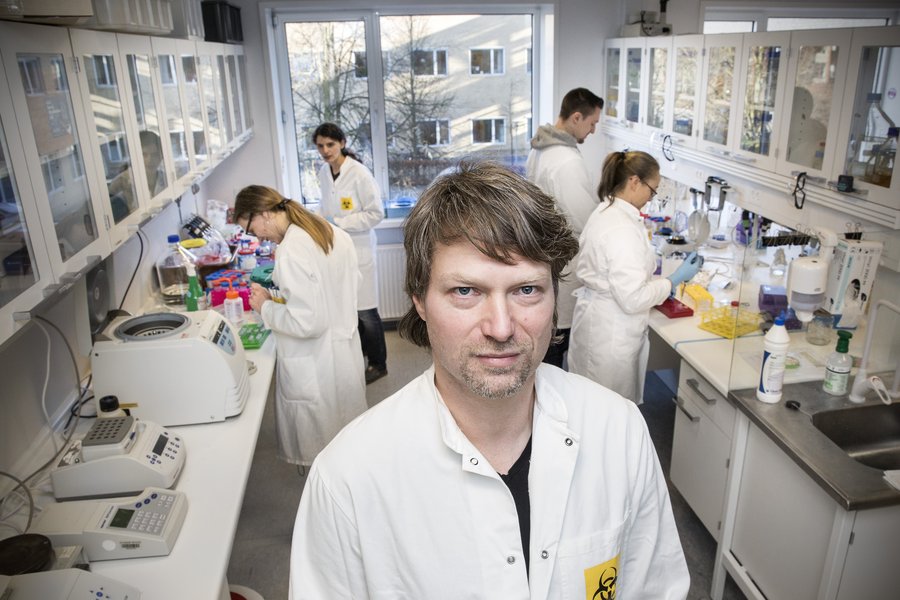 The prize of DKK 50,000 is handled by Astma-Allergi Danmark and awarded on occasion of the annual meeting of the Danish Society of Allergology in Kolding for excellent research in the field of food allergy and allergic lung disease.
The researchers are the first in the world to describe a particular method that makes it possible to "turn off" allergies in the laboratory.
Edzard Spillner is very grateful for the recognition of the entire group´s work by the award.
"Our joint work focuses on basic, collaborative research, and there is often a long way to medical application. So obviously, it is important for us that health-policy organisations can see the potential in our work," he says.
Recently, the researchers described their discovery of new properties and mode of action of a special antibody which can block the immune effect underlying allergic reactions. Their results were published in the prestigious scientific journal Nature Communications.
READ MORE: New lab discovery can put an end to allergic reactions