AU opens experimental hub for engineering research
Robots, drones, climate and buildings: Aarhus University's new 2,100 square-metre research hub will be a critical element in its journey towards joining the global elite of technical universities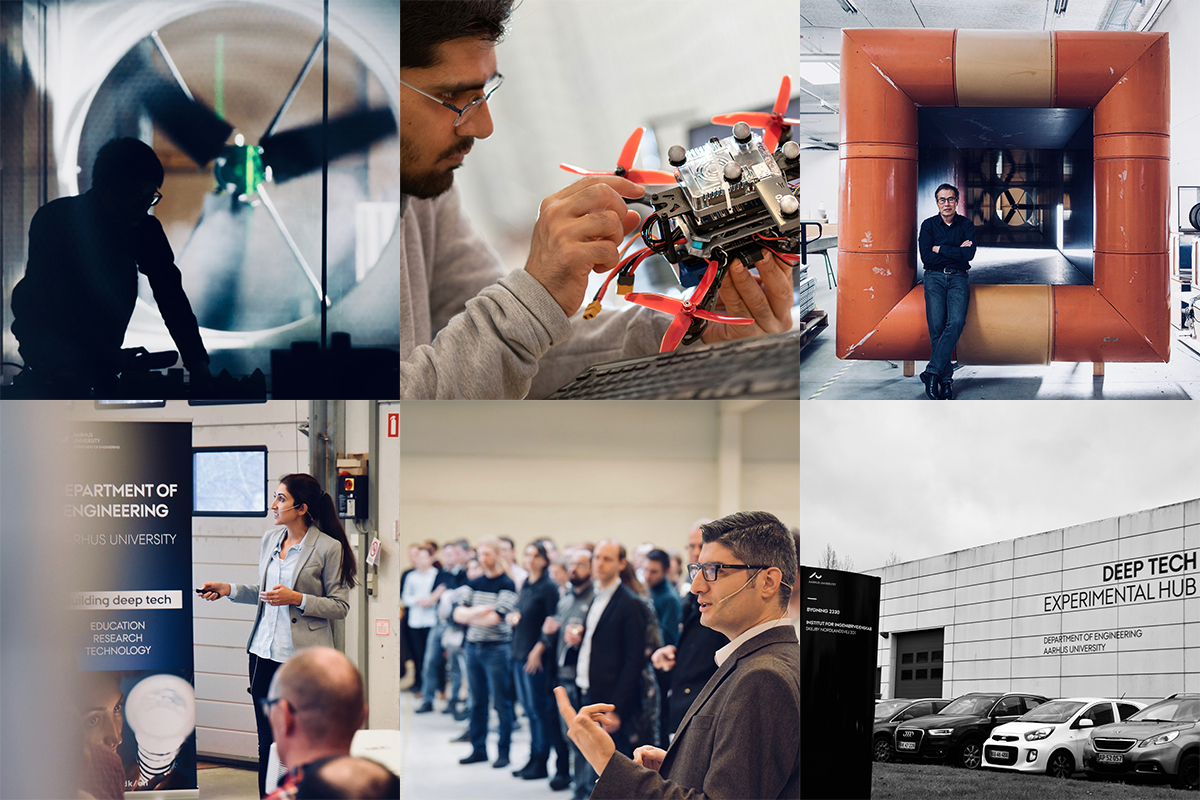 On 3 May 2019, Aarhus University Department of Engineering will officially open the doors to its new 2,100 square-foot research facility: Deep Tech Experimental Hub.
The research hub will be a focal point for the important experimental research at the department being carried out in close collaboration with some of Denmark's leading technology companies.
At the same time, the facility is a critical element in developing research-based engineering science study programmes, which are a strategic focus for Aarhus University.
ALSO READ: Aarhus University opens Denmark's first Centre for Digital Twins
"Engineers are front runners in the technological revolution, and engineering science can solve some of the major challenges facing the global community today. Therefore it is vital that we here at Aarhus University are at the very forefront in experimental technical research if we are to meet the needs of society for the next generation of talented Danish engineers within deep tech," says Thomas Toftegaard, head of department at the Department of Engineering.
The new research hub will include one of the biggest indoor drone cages in Denmark, maker-space for engineers, a climate chamber for research into indoor climate, experimental wind-tunnel laboratories, several different robot facilities and a large number of other laboratories and workshops for research within smart tech, metamaterials, construction and infrastructure and more.
ALSO READ: the Department of Engineering's new Profile magazine
Completion of these new research facilities at pilot scale marks a significant milestone on the department's journey towards joining the global elite for technical universities.
"Engineering is a major focus area for the university, and we're therefore very ambitious to attract researchers and create world-class research facilities. At the same time, we're opening up for more MSc in Engineering degree programmes. It's all part of an overall strategy that will help to ensure that we can secure innovation and competitiveness for Danish businesses in the future," says Thomas Toftegaard.
The Deep Tech Experimental Hub will host an opening ceremony on 3 May from 1:00 pm. The facility is located in Skejby in Aarhus N.
---
Kontakt
Thomas Toftegaard
Institutleder, Institut for Ingeniørvidenskab
Mail: tst@eng.au.dk
Tlf.: 21379470