AU researchers develop the carbon-free fuel of the future from air, water and electricity
A major new research project will revolutionise production of ammonia, which is an essential ingredient in fertilisers. At the same time, the project will demonstrate the potential of ammonia as the future carbon-free fuel.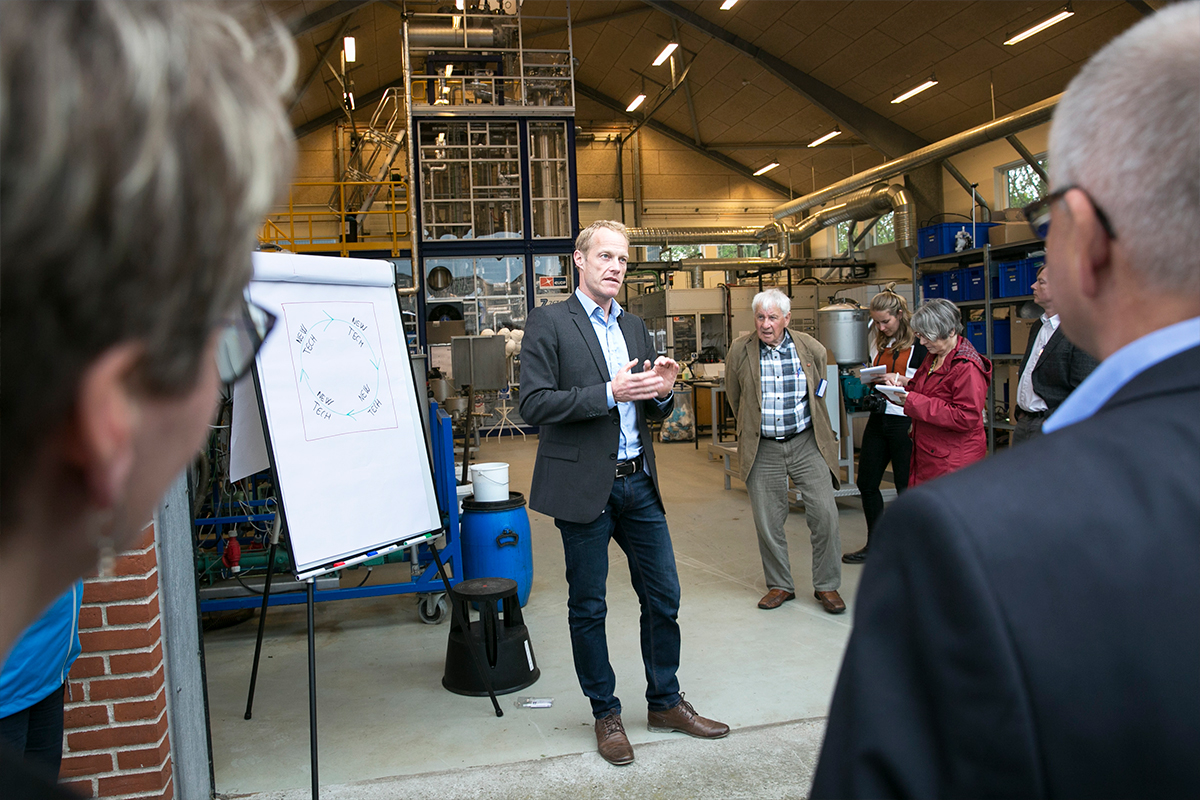 Ammonia is much more than a building block in conventional agriculture. The substance has the potential to revolutionise the entire energy and transport sector, and to reduce considerably the climate footprint of agriculture.
Together with a number of strong partners, the Department of Engineering at Aarhus University has started a project that could produce ammonia in a completely new way: without the use of natural gas or coal, and without the huge demand for energy currently entailed by ammonia production.
"We have a particularly effective technology here at Foulum that enables us to make ammonia exclusively from electricity from certified wind turbines, water and air. The method is far more energy efficient than conventional ammonia production, which today accounts for as much as one percent of the world's total energy consumption," says Lars Ditlev Mørck Ottosen, head of the chemical and biotechnology section at the Department of Engineering, Aarhus University.
ALSO READ: Research project is on the hunt for new antibiotics in national parks
The aim of the project is to demonstrate a much more sustainable method of producing ammonia, which in addition to possible agricultural purposes, can be used for a large number of more revolutionary purposes: clean, carbon-free fuel instead of diesel and fuel oil, and efficient energy storage of surplus electricity from wind turbines and solar cells.
This means ammonia can be used to even out fluctuations in electricity supply from renewable energy sources and make renewable electricity supply more financially viable, stable and flexible.
(The article continues below the picture)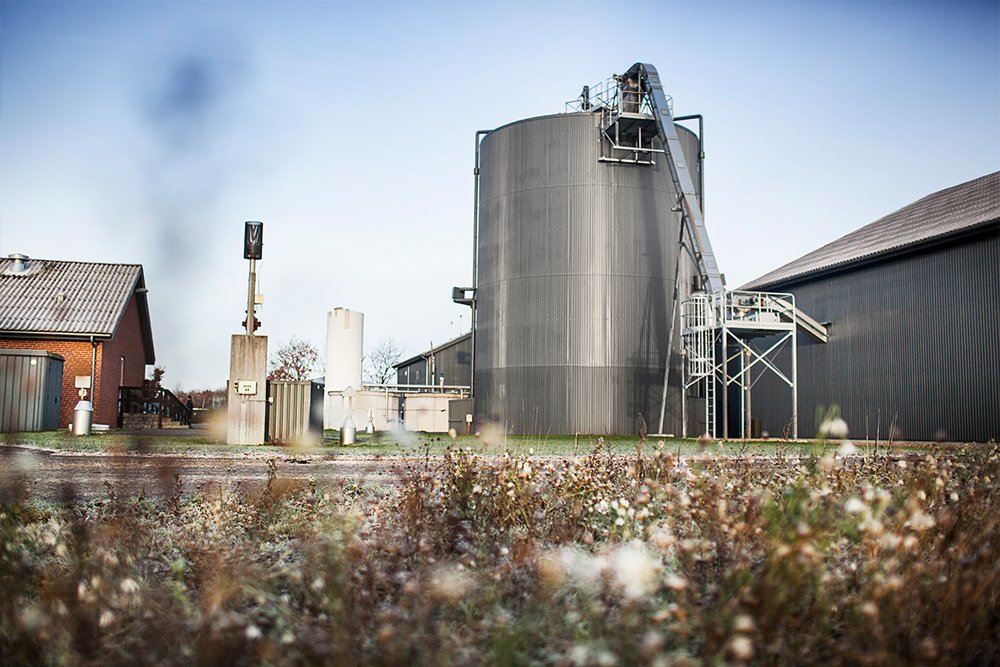 AU Foulum is also home of the worlds largest biogas facility for research purposes. Photo: AU Foto.
Furthermore, the production method uses no natural gas, oil or coal like conventional and very energy-demanding ammonia production, which means that there is potential to save enormous amounts of energy and CO2.
ALSO READ: Engineers discover hidden property of the ordinary bendy straw
"If the ammonia we produce in this way can also be certified as organic, we'll be able to solve a huge problem for many farmers, and perhaps we'll see a massive growth of organic farming," says PhD student Christian Dannesboe.
The project is being conducted in collaboration with Haldor Topsøe, which is the world leader in solid oxide electrolysis and the production of ammonia. The project partners are Aarhus University, Energinet, Haldor Topsøe DTU, Vestas, Equinor and Ørsted Wind Power. The EU Energy Technology Development and Demonstration Programme (EUDP) is supporting the project with DKK 15.9 million out of a total budget of DKK 26.8 million.
---
Contact
Lars Ditlev Mørck Ottosen
Head of section
Mail: ldmo@eng.au.dk
Phone.: +45 51371671
Christian Dannesboe
PhD student
Mail: chda@eng.au.dk
Phone.: +45 41893304