The social housing sector is the key to achieving climate targets
This article was published in the Danish newspaper Jyllands-Posten on 12 August 2019. The article was written by Professor (Docent) Søren Wandahl, Stina Rask Jensen PhD, Aliakbar Kamari, postdoc and Johanne Mose Entwistle, head of documentation at AART Architects.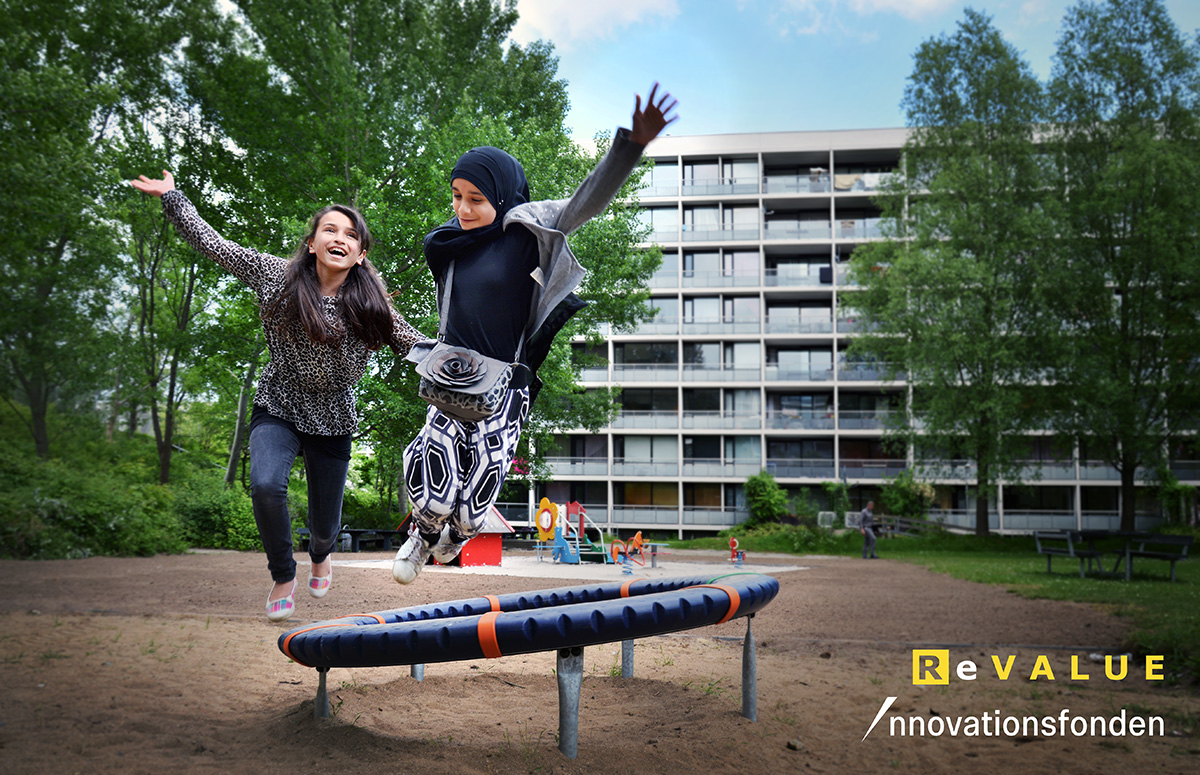 (The original post in Jyllands-Posten here - in Danish)
"The final percentage points are always the most expensive", wrote Prof. Peter Birch Sørensen in Jyllands-Posten on 20 June about the new government's negotiations on a climate target for 2030.
Since then, the Social Democrats, the Socialist People's Party, and the Red-Green Alliance have agreed that Denmark is to reduce its carbon emissions by 70 per cent by 2030.
"Insanely ambitious", said Maria Reumert Gjerding from the Danish Society for Nature Conservation - and it is! It's the equivalent of stopping all emissions from both agriculture and industry, and a good portion of emissions from the transport sector too.
Clearly, we can't do this, and the question now being energetically discussed is; where are we going to find the "final expensive percentage points"?
The answer could lie in renovating the existing housing stock. And instead of high expenditure, we could be talking about value creation for society.
The fact is that buildings today are responsible for 40 per cent of total energy consumption in Europe. This makes buildings one of the global community's biggest energy consumers. Add to this that 75 per cent of the building stock is energy-inefficient, and that up to 85 per cent will still be in use in 2050, and we are facing a massive problem for CO2 reduction.
If we are to reach the new climate targets, energy renovation is vital.
The key factor is the social sector, which could be an important element in the government's green ambitions. One in five homes in Denmark is social housing, and the majority of them were built before the introduction of energy requirements in the late 1970s.
There is a lot to be gained from energy optimising this type of housing, and there is a lot of low-hanging fruit. The additional cost of implementing energy improvements in social housing is relatively small for society as a whole, because Denmark is already making major improvements in the area.
Nevertheless, it is often not considered profitable to implement the deep renovation to meet the climate targets.
But what if we start thinking about the economics in a different way? Perhaps we should look at the major unrealised potentials hiding in this type of renovation. In any energy-renovation project, there is a potential for social value creation, both for the individual and for society.
Research shows that the built environment can be an important element in promoting social relations, improving security, preventing crime, improving human health, and much more.
A good example is the 200,000 m2 former ghetto of Rosenhøj in Aarhus, which, from 2014 to 2017, underwent major renovation with focus on physical and social-housing initiatives. The percentage of residents feeling insecure has now halved compared with 2008, and the area has become much more attractive: There are fourteen-times as many people on the waiting list today than there were in 2010.
A good physical environment provides a number of advantages, especially in the long term, and in fact we can start to talk about actual economic benefits for society. This opens up new perspectives for what, at society level, we perceive as 'costs' or 'revenues'.
Is it possible to imagine that we can move away from just referring to renovation as a 'cost', and rather talk about it as an investment in the environment and in a better indoor climate, lighting conditions and social communities?
Together with a large number of partners, the Department of Engineering at Aarhus University started the ReVALUE research project three years ago. The objective of the project was to identify the potential for added value in energy renovation, and to develop tools to strengthen a holistic process in the early design phases of a building renovation project, to focus on the potentials for environmental, economic and social added value.
The project is now in its final phase, and we now have new knowledge and tools to help achieve the 'final percentage points', without these being the most expensive. On 21 August, we will be sharing this experience at an open symposium at Navitas in Aarhus.
The 'final expensive percentage points' that the new government is currently struggling with are just what the project has been working on over the past years. Our final hope is therefore that both the new housing minister and the new climate minister will find inspiration in our work and that they will invest in energy renovation projects with added value when they make their plans for the Denmark of the future.
---
Contact
Professor (Docent) Søren Wandahl
Mail: swa@eng.au.dk
Phone: +45 41893216
Stina Rask Jensen PhD
Mail: srj@eng.au.dk
Phone: +45 93508768