40 years in the service of milking tech and work environment
Morten Dam Rasmussen began his career as a child on his grandparents' farm. Today, he can look back on years of work researching milking techniques and the health of dairy cattle - work that has had a huge impact on the development of modern milking technology.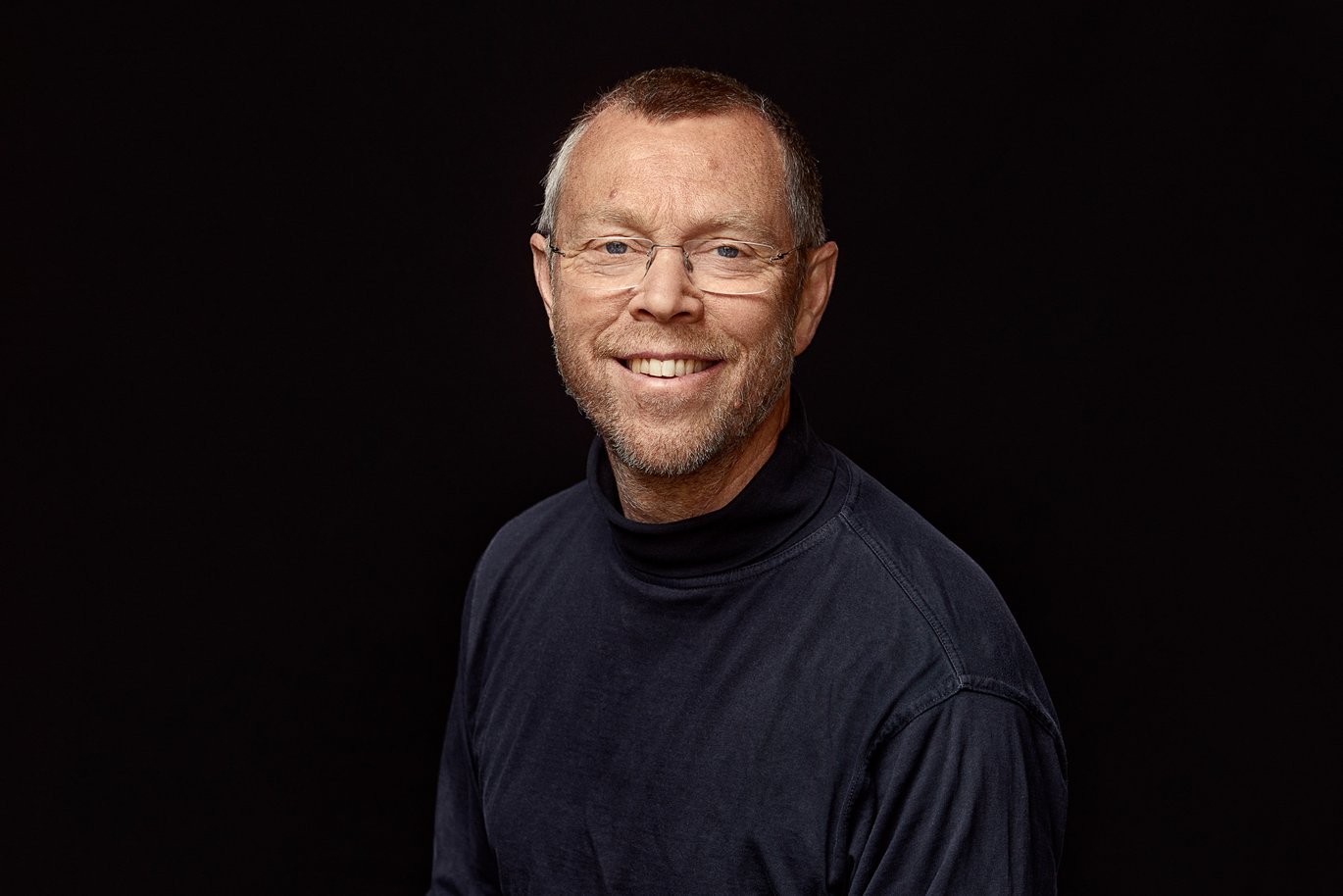 Danish milk production has developed rapidly over the last 50 years. From 135,000 dairy farmers with an average of 10 cows each in 1965 to approx. 2,500 dairy farmers with an average of 225 cows each in 2021, and an annual production of more than 5.6 billion kilos of milk that are processed and then sold domestically and abroad as milk products or other dairy products such as yogurt, butter and cheese.
Milking tech is a science in itself, and one of the Danes who has had the greatest impact on the development of said technology since the early 1980s is Morten Dam Rasmussen, Chair of the Health and Safety Committee and senior researcher at the Department of Biological and Chemical Engineering. This year, he celebrates his 40th anniversary at Aarhus University.
Morten practically began his career during primary school. He was born in Svendborg and grew up in Sønderborg, but he spent a lot of time in the small town of Egense, just west of Svendborg, and on the small island of Avernakø in the South Funen Archipelago. This was where his grandparents lived. They had dairy cows on their farms, and whenever he could, Morten would visit to help with the milking. He was drawn to the tranquillity and the animals, as well as the product they produced, milk, which he has always been fond of.
Foulum Research Centre
This continued right up to the day Morten moved to Copenhagen to study agronomy at the Royal Veterinary and Agricultural University. He graduated in 1981 after completing his Master's thesis on milking and automated cluster removers. Once he had completed his military service, he became a research assistant at Statens Husdyrbrugsforsøg, which was then located right next to the Royal Veterinary and Agricultural University in Copenhagen.
He was responsible for developing methods and systems to improve milking technology. At the same time, he was awarded the academic responsibility of establishing the research framework for milking in Foulum.
Milking technology and the interplay between milking machines, milk quality and the udder health of cows became Morten's focus area, and the following year, in 1983, he moved from Copenhagen to Foulum with his wife.
"The laboratories were completely new, they weren't even ready yet. The flagstone walkways around the office buildings hadn't been laid, and we didn't have any office furniture. We had a great deal of pioneering spirit when we arrived at Foulum, which made us really excited to get started," says Morten Dam Rasmussen.
Over the years, the research centre in Foulum has developed into the heart of Denmark's research within agriculture, livestock and food. In 2007, the centre became part of Aarhus University, and today it houses 120,000m2 of world leading research within livestock, plants, ecology, bioenergy, environment, climate, soil, genetics and engineering technology.
"As long as you make a difference"
Morten Dam Rasmussen can look back on a long research career that has had a significant impact on milking techniques on a global scale. In 1991, he received his PhD from the Royal Veterinary and Agricultural University, and two years later, he published what is probably his most important research article to date on automatic cluster removers; how a combination of standard routines and milking technology can simultaneously improve milking performance and the udder health of cows. At an international conference in the United States, the research article was named one of the five most significant advances within milking machinery ever.
In 2008, Morten became head of the then Department of Agricultural Engineering. He continued to work at the department until Aarhus University created new departments in 2011 and then merged with the Engineering College of Aarhus. That same year, Morten was appointed deputy head of the Department of Engineering as it was then known. On 1 January 2021, the university opened four new engineering departments, and Morten became a senior researcher and Chair of the Health and Safety Committee at the Department of Biological and Chemical Engineering.
"Morten has had a long and important career in the field of milking techniques, which should never be overlooked. But I'd particularly like to commend him for the incredible work he has done to create a positive and healthy work environment both at the Department of Engineering and the Department of Biological and Chemical Engineering. He must also be highly praised for his huge commitment to the development of the university's engineering programmes and the entire engineering initiative. He has also always been an invaluable liaison between the Foulum Research Centre and Aarhus University," says Lars DM Ottosen, head of the Department of Biological and Chemical Engineering.
When asked if he would like to celebrate his 50th anniversary one day, Morten replied:
"Well, I'm not quite ready to stop. Maybe I'll try working fewer hours at some point, but as long as I enjoy it, and as long as I'm making a difference, we'll keep going."
---
Contact
Morten Dam Rasmussen
Chair of the Health and Safety Committee and senior researcher
Aarhus University, Department of Biological and Chemical Engineering
Mail: mdr@bce.au.dk
Tel.: +4525152755