Three young engineers succeed in developing a cheap, autonomous probe for studies of the sea
Exceptionally promising. This is how an Arctic top researcher describes a probe that three engineer students have developed during a bachelor's project in collaboration with the Department of Mechanics and Production and the Department of Biology at Aarhus University. In autumn 2021, the probe passed the ultimate test under extreme Arctic conditions.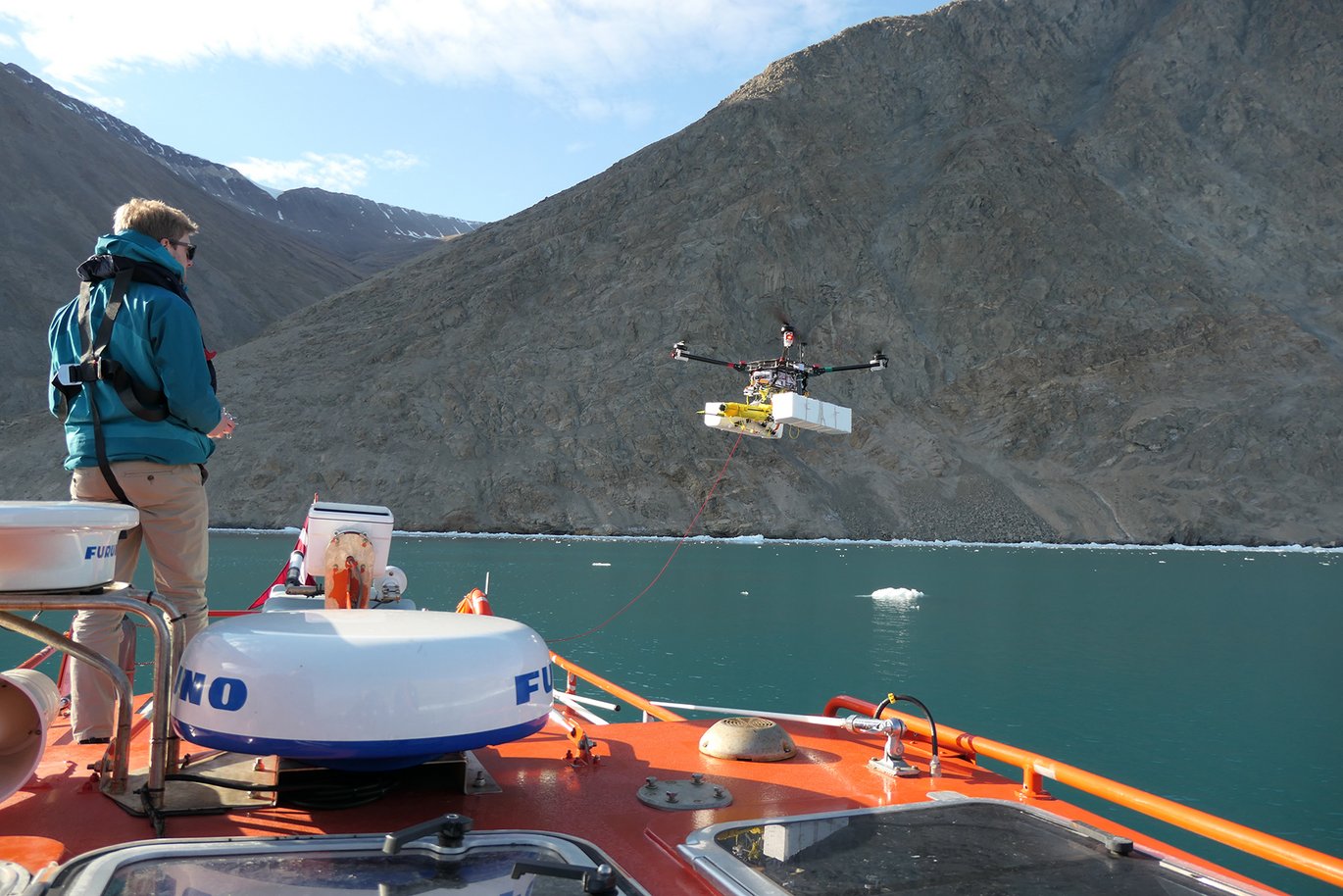 Make a probe capable of diving down to a depth of 300 metres. It must be able to measure salinity, temperature and pressure in the sea and must make three measurements per metre before it returns to the surface by itself. Finally, it must be inexpensive and so light that it can be flown out with and collected by a drone.
This was the challenge that three young engineer students, Ebbe Poulsen, Mathias Eggertsen and Erik Hinge Jepsen, accepted during their final year of their engineering studies.
Ebbe Poulsen and Mathias Eggertsen continued their work after graduation, and the probe has now passed the ultimate test during a voyage with the inspection vessel Knud Rasmussen in Northeast Greenland, where the two happy engineers breathed a sigh of relief after a year of tough preparations.
The ultimate test
Northeast Greenland can be a quiet place. Completely silent. Especially if you are in a rubber boat at appropriate distance to a glacier inside Kong Oscars Fjord in Northeast Greenland. Here, a drone taking off sounds like a worn Husqvarna lawn mower on overtime.
But the noise does not destroy the breath-taking sight that it is to watch a large-sized drone fly towards the 50 m tall glacier wall and drop a yellow torpedo-like probe into the water directly in front of the glacier.
The probe straightens in the water. The small yellow flag at the top of the probe sticks up from the water before the entire probe disappears into the depths, and the drone returns to the ship.
This is the moment that Ebbe Poulsen and Mathias Eggertsen have been waiting for for more than a year.
(The article continues below the video)