Digital platform to make manufacturing industries more circular
Aarhus University has joined a new European project to design and develop a digital cloud-based platform to boost the circularity and sustainability of manufacturing industries. The system will make it possible for companies, stakeholders and consumers to gain more knowledge about the full life cycle of products, and will give them the ability to make better decisions with regard to circularity.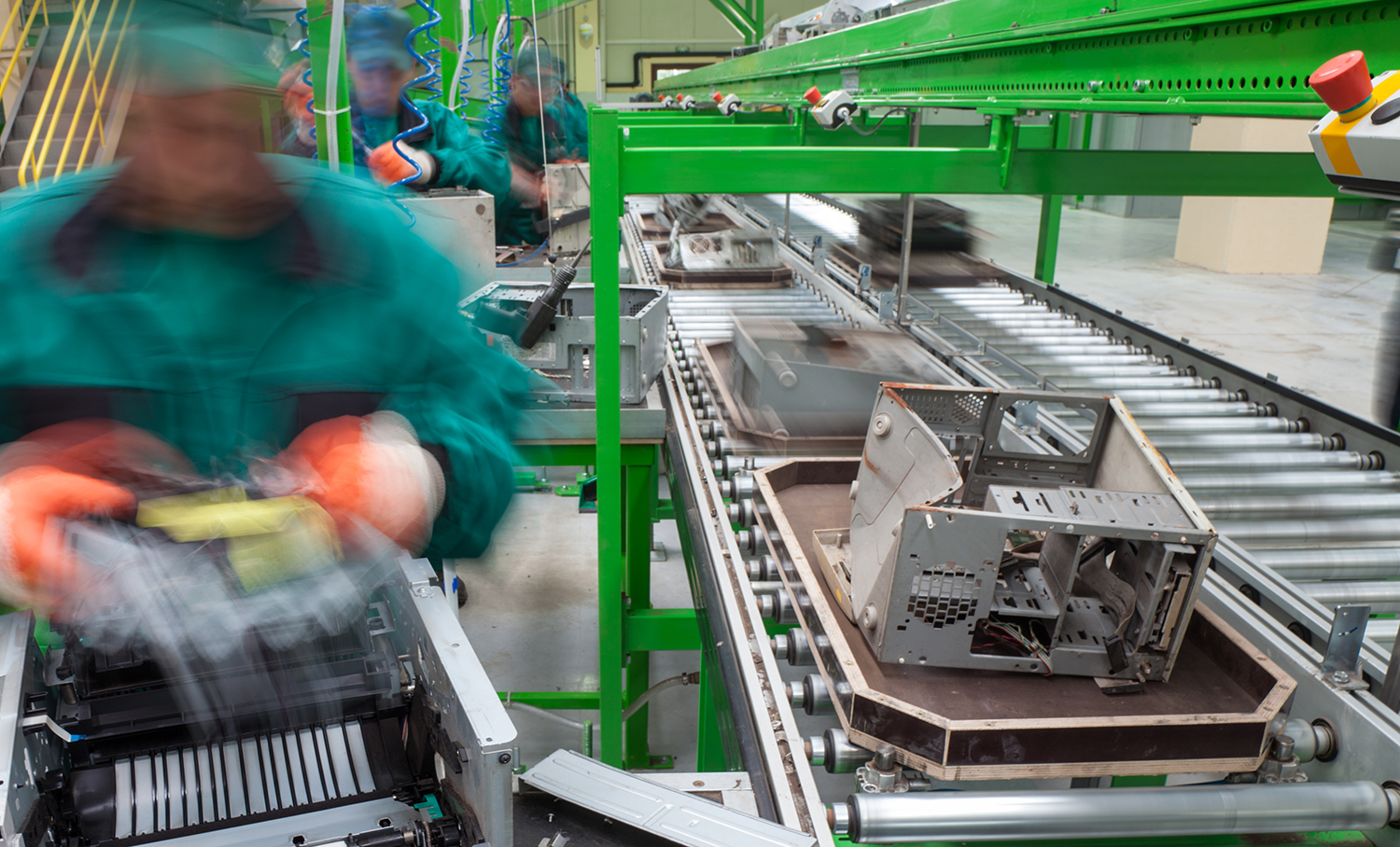 The EU framework programme for research and innovation, Horizon 2020, has injected DKK 59.5 million (EUR 8 million) into a new project to make it easier for companies to develop more sustainable and circular products.
The project is called Circular Digital Thread (CircThread) and is situated at the interface between sustainable design and manufacturing, circular economy and digitalisation. The aim of the project is to set up an open-source digital platform that makes it possible for manufacturing companies to collect, utilize and securely share data about the different phases of a product's full life cycle.
The platform focuses on environmental, social, economic and circular aspects, and it aims to boost the ability of companies to produce more sustainable and circular products with prolonged lifetimes.
"We extract raw materials, we manufacture products, we consume and we throw away. We reuse very little. Our economy is largely linear, and this means that we are wasting a lot of resources. Just 12 percent of materials and resources are currently returned to the economy," says Associate Professor Devarajan Ramanujan who leads the Lifecycle Design & Manufacturing research group in the Department of Mechanical and Production Engineering at Aarhus University.
He sees a huge potential in capturing and utilizing data from the product life cycle to efficiently reuse many of the materials incorporated in our products, thus integrating circularity aspects early on in the design and manufacturing planning phases.
"When a new product is to be built, it has to be conceptualised, designed and manufactured. Decisions made in these stages dictate how the product is used or operated, and its eventual disposal, i.e., if it is reused, recycled, or perhaps incinerated. There is important data produced in each individual step. If we have knowledge about how an individual product is operated, its condition, how it is disposed, etc., we can take much better decisions during the design and manufacturing planning phases to make sure that the value in each product, in terms of its materials and components, are recovered as efficiently as possible and life cycle environmental impacts due to the product are minimised. The CircThread project aims to develop the necessary digital infrastructure and tools to exploit such data and it can provide a major impetus for manufacturing companies wanting to transition to a more circular production model," he says, and continues:
"This is also a matter of securing the future economic potential and growth for European manufacturing companies. Earth only has a finite amount of virgin raw materials available, and it is becoming more and more expensive and risky for industries to solely rely on such materials for their products. It is becoming increasingly advantageous to reuse and refurbish; to make new from the used."
Associate Professor Devarajan Ramanujan is leading Aarhus University's part of the project, which encompasses a total of 30 partners from all over Europe. The project has a total budget of DKK 73.3 million (EUR 9.9 million).
Aarhus University is the sole Danish participant in the project, and will contribute to this project by developing a framework for assessing the sustainability and circularity of product designs, and developing decision-support tools for identifying design alternatives with increased recovery potential. Among other things, these tools will help companies in Denmark and Europe to make decisions to improve the sustainability and circularity of products.
---
Contact
Associate Professor Devarajan Ramanujan
Department of Mechanical and Production Engineering
Mail: devr@au.dk
Jesper Bruun
Communications
Mail: bruun@au.dk
Tel.: +45 42404140