Students are building racing car for the international Formula Student 2024
Five engineering students have formed a Formula Student team and gathered almost 60 fellow students to help build a racing car. According to their plans, they will compete in the student version of Formula 1 already next summer at the legendary Hockenheim race track in Germany.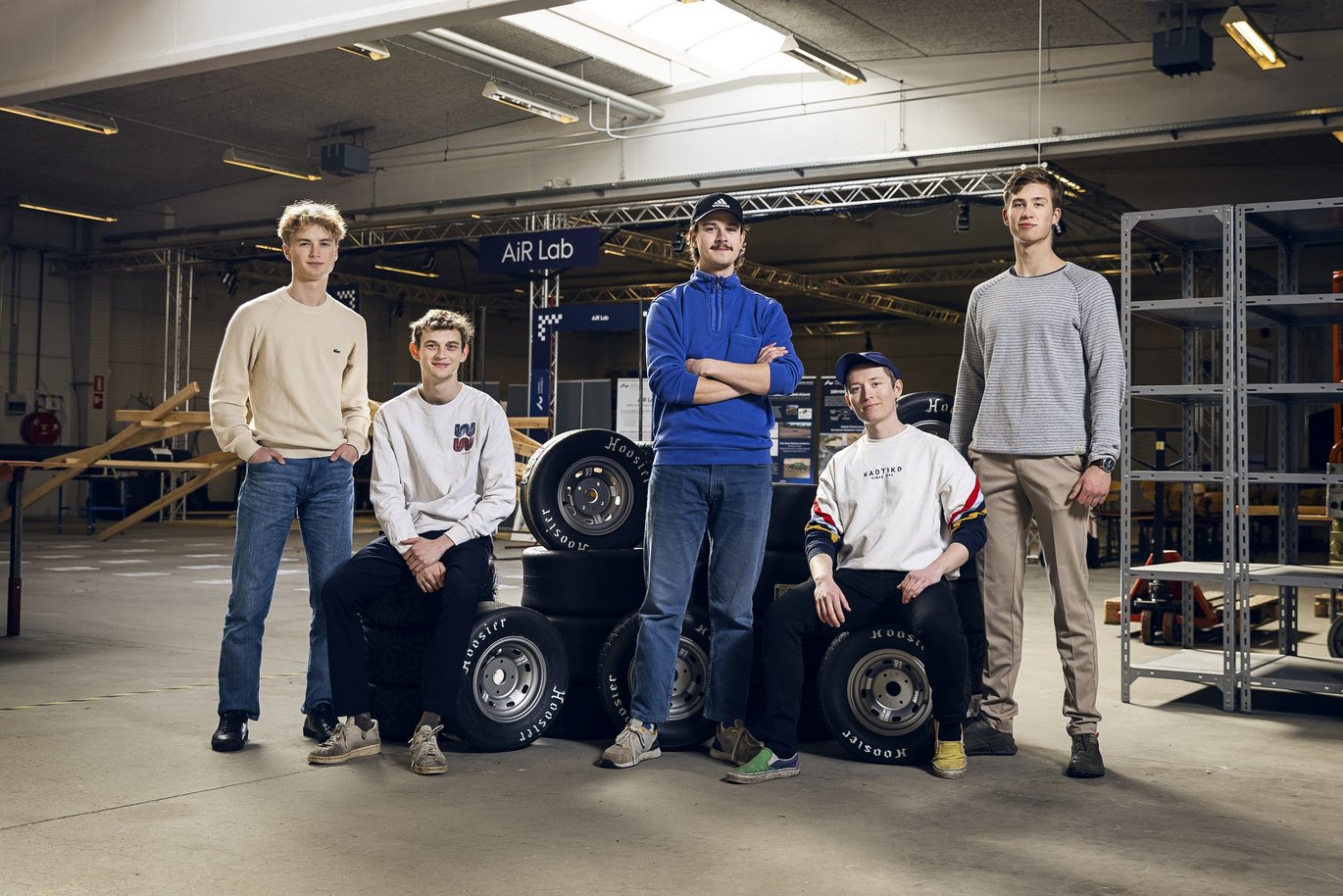 So far, they have tires for 80,000 kroner, a workshop and an ambition to come out on top in the world's biggest engineering competition for students. They want to design a racing car that must be ready for Student Formula 2024, which corresponds to professional Formula 1.
Samuel Abrahamsen, Carl Johan Lausen, Kresten Knøsgaard, Jonathan Engell and Nicolai Dominic are all studying Master of Science in mechanical engineering (bachelor) at Aarhus University, and we meet them for a chat about their plans for the future in AU Engineering's Deep Tech Experimental Lab in Skejby.
Read more in the article in Omnibus (Danish)