AU Engineering
Department of Biological and Chemical Engineering
Students test face masks in the laboratory
There are large differences in how well cloth face masks filter particles, and it is crucial that they fit snuggly against your face. These are the main conclusions of an experiment at Aarhus University.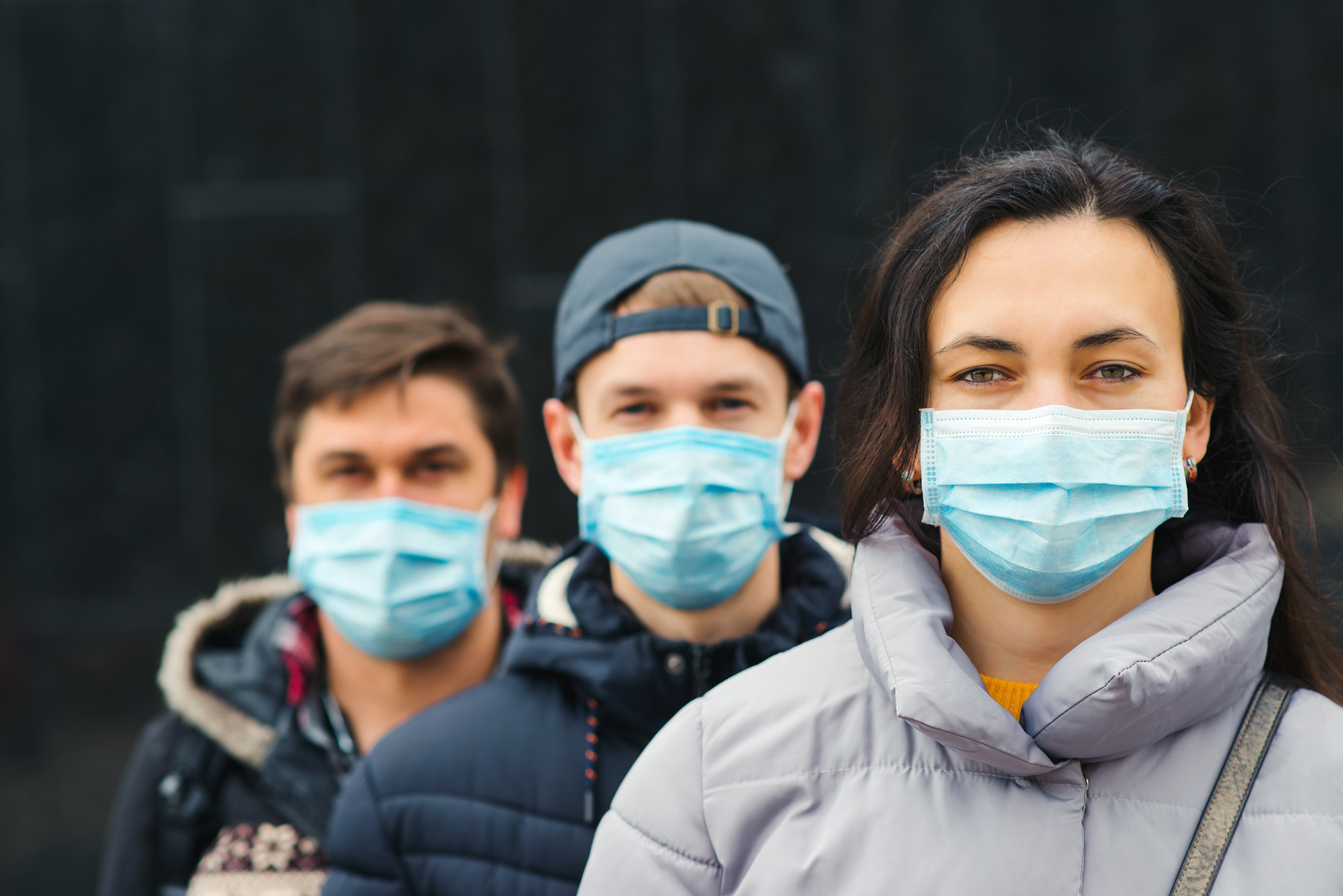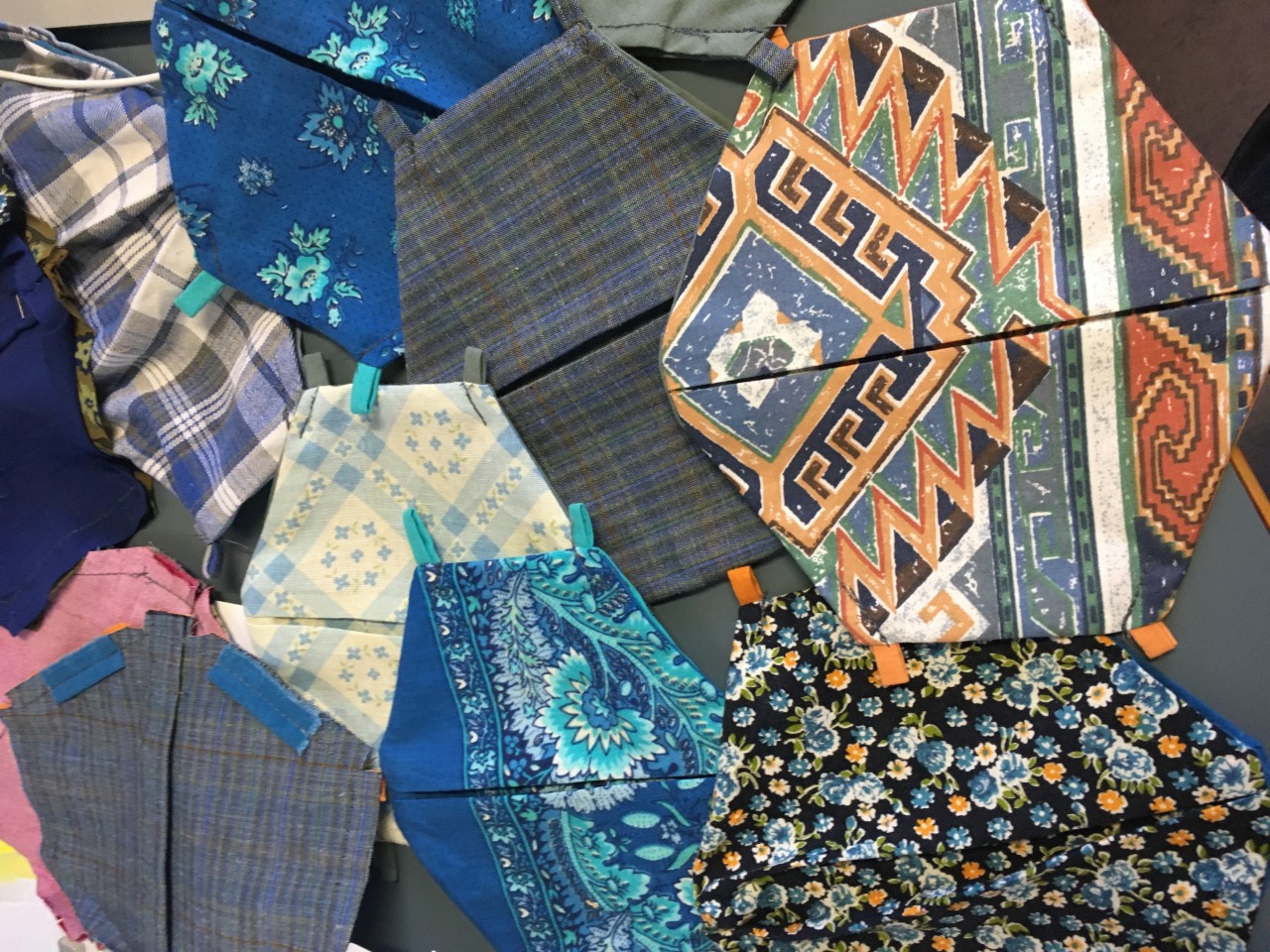 Last week, engineering students from Aarhus University tested different types of face masks and textiles using laboratory equipment. The aim was to look at the level of protection from an engineering perspective and to sew personal face masks using an effective combination of materials.
Peter Bøgh Pedersen is a senior professor of engineering at Aarhus University and he is behind the event. He is not surprised by the preliminary results.
"In general, cloth face masks aren't great at filtering particles and I think that was made clear to the students yesterday. They may feel soft and comfortable and seem thick enough, but when you measure their permeability to particles, most people are surprised," he says.
The students tested the filtering capacity of different textile types and different combinations by measuring particles in both nanometres and micrometres.
Dishcloths catch particles
The typical size of a virus particle is 20-300 nanometres, and it will often be encapsulated in water when we exhale, increasing its size to micrometres.
This is why selecting textiles for reusable face masks is a very specialised task and why it is important to take into account how the properties of the fibres in the textile change after a mask is washed or when it gets damp.
In other words, if you want good filtering properties, you need to know something about textile fibres and particle chemistry. The experiments by the students clearly show that combining different textiles in several layers reduces the permeability to both small and large particles. However, there is still some way to go before we find the perfect combination.
"We could see how some combinations worked better than others. We looked at many different types of textiles and we saw that ordinary microfibre dishcloths worked really well as a middle layer, for example. Linen on the other hand, which otherwise has some good properties with regard to absorbing water, is a very poor choice of material for particle filtration," says Peter Bøgh Pedersen.
A proper fit is crucial
Peter Bøgh Pedersen stresses that the most important factor to ensure that face masks prevent the spread of particles when we exhale is that it fits properly.
"If a face mask is too small or does not fit, it loses its effect. In principle, you could say that if your glasses steam up, then water particles aren't being contained, and the virus can spread," he says.
Birgit Bonefeld, a postdoc at Aarhus University, and a textile expert and co-organiser of the face mask test, explains that the test was an eye-opener for many of the students taking part.
"Most were amazed to see the size and magnitude of particles that could penetrate their face mask – especially when the mask was damp. And many chose to sew a new mask with several layers using textiles that had a higher filtering capacity," she says.
The face mask experiment at Aarhus University was not scientific in nature, but it gave rise to a discussion on how to properly use textiles for protective equipment.
Based on the experiments carried out by the students, Birgit Bonefeldt and Peter Bøgh Pedersen are now considering whether to develop a standard test method to examine the filter effect of different types of textiles on aerosols.
Contact
Peter Bøgh Pedersen, senior professor of engineering, Aarhus University