Public / media
Students build fifty advanced technology 3D printers
Students at Aarhus University have launched what could be Denmark's largest production of advanced technology 3D printers. During the course of three Fridays in January, they will each build a printer so they can set up laboratories at home in their own living rooms.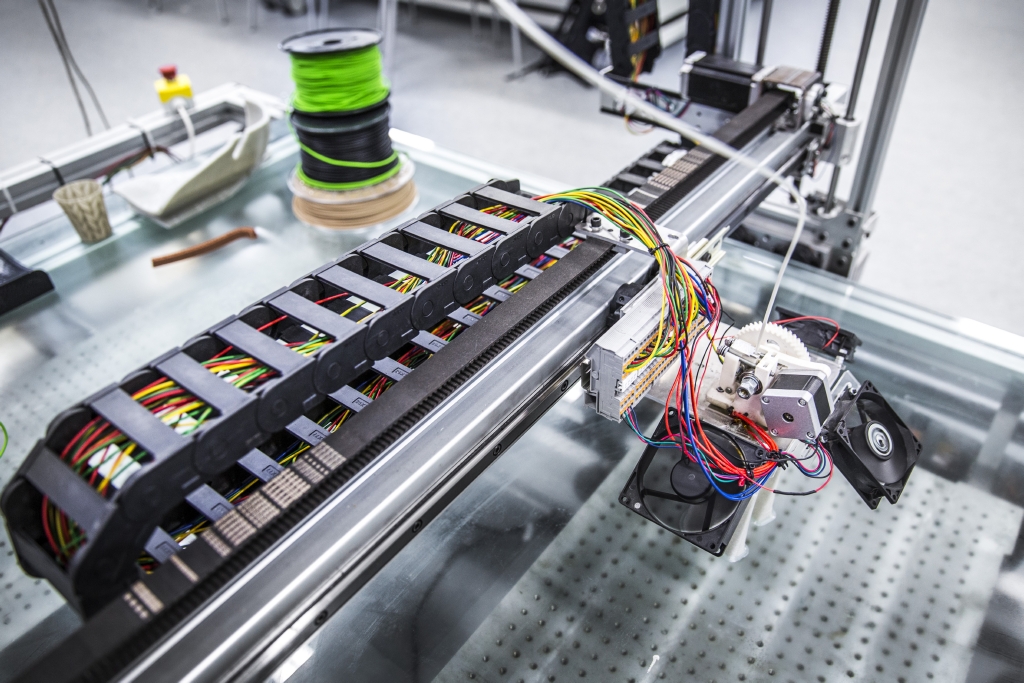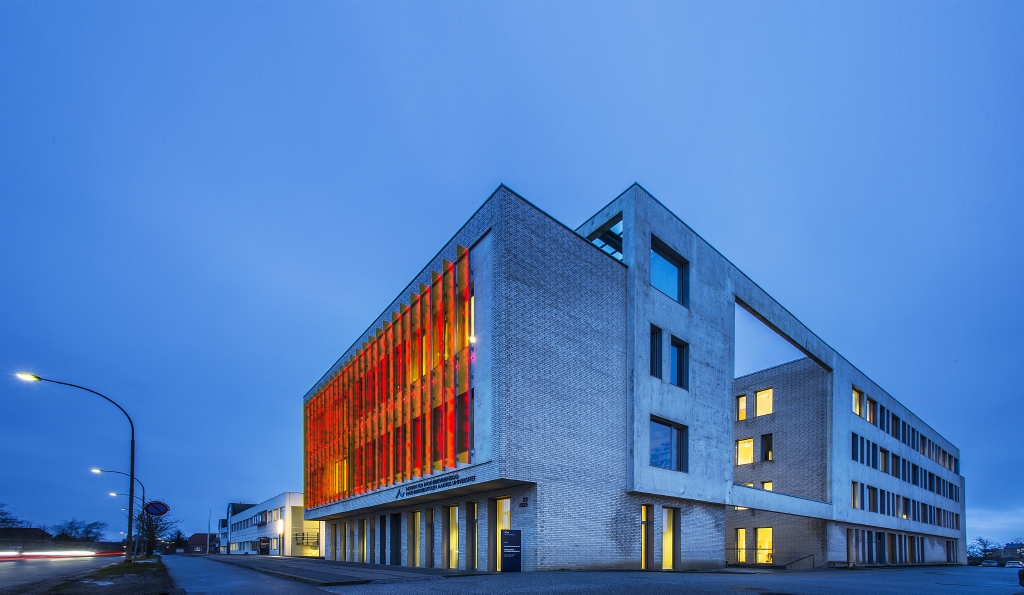 What do you do when there is a queue for the 3D printers at the university? You can arm yourself with patience. Or you can build your own, take it home with you, and turn your living room into an advanced technology print laboratory.
Read more (in Danish only) below. For contact details in English, go to the bottom of the page.
Det er præcis, hvad 65 studerende og enkelte forskere har tænk sig at gøre. De er i fuld gang med et byggeforløb, der strækker sig over tre fredag eftermiddage og aftener. Her skal de samle stumper og designe elektronik under fælles vejledning af undervisere fra AU Engineering.
Slut med kø til laboratoriet
Forløbet er frivilligt, og de studerende har købt materialer for i alt 3.500 kr. hver. Det er en forholdsvis lille sum, når man tager printerens markedsværdi i betragtning, siger Mogens Hinge, lektor ved Institut for Ingeniørvidenskab:

"Vi har forberedt et ret unikt design af printeren baseret på nogle eksisterende open source-modeller og selv printet alle delene til byggeprocessen. De færdige printere vil helt sikkert kunne måle sig med de bedste kommercielle printere på markedet og have en værdi af mindst 20.000 kr. stykket."
Mogens Hinge er en af initiativtagerne bag projektet, som skal give de studerende erfaringer med at arbejde på tværs af ingeniørdiscipliner som for eksempel kemi, elektronik og mekanik.
Men det løser også et praktisk problem med adgang til universitetets 3D-printere:
"Flere og flere ingeniørstuderende har brug for en 3D-printer i forbindelse med deres studieprojekter, og også inden for forskningen ser vi denne tendens. Det giver et meget stort pres på vores print-faciliteter, og det er da klart, at vi løser det problem, når de studerende kan bygge deres egen og tage den med hjem."
Et scoop for studerende
Ingeniørstuderende Søren Duch-Hennings er en af deltagerne byggeforløbet:
"Det er meget lærerigt at bygge en 3D-printer fra bunden, og man kan sige, at det er lidt af en ekstremsport inden for ingeniørvidenskaben at gøre det på så kort tid. Men vi har det sjovt, imens vi bygger og hygger os med det og hjælper hinanden. I sidste ende har vi jo også den gulerod, at vi kan få vores egen maskine med hjem, og der er nok ikke så mange studerende, der ville kunne få råd til at anskaffe sig en på anden vis," siger han.

Sidste år gennemførte i alt 18 studerende byggeforløbet for første gang, og deres printerne har været i fuld brug både nat og dag til både forskning og studier lige siden.
"Byg din egen 3D-printer" er arrangeret af AU Engineering, men de studerende kommer fra mange forskellige uddannelser som for eksempel Fysik, Kemi og Nanoscience.
I år har også flere af universitetets forskere meldt sig til forløbet.
For more information, please contact
Associate Professor Mogens Hinge
Department of Engineering
+45 2277 0555
hinge@eng.au.dk
More information
Building the 3D printers takes place on the following Fridays
15 January: 16.00–24.00
22 January: 15.00–23.00
29 January: 16.00–24.00