Huge interest in AU Centre for Digital Twins
On 6 May 2019, Aarhus University opened its doors to Denmark's first centre for digital twins. The centre hosted an open house event on 27-29 January, which attracted visitors from all over Europe.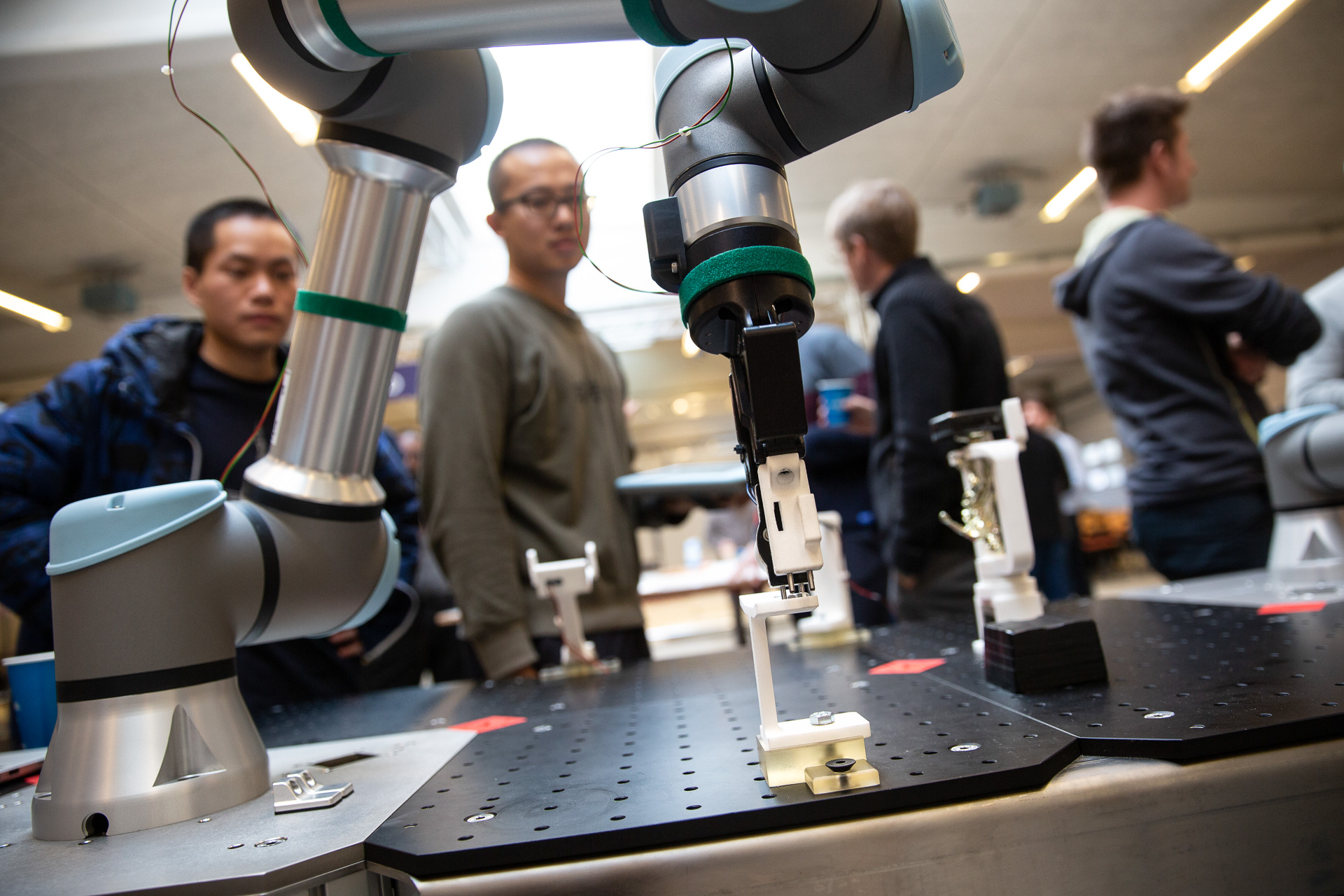 On 27-29 January, the Department of Engineering's new Deep Tech Experimental Hub welcomed visitors from all over Europe to its open house event at the AU Centre for Digital Twins, the first centre of its kind in Denmark.
The centre marks the first ever attempt at a critical research approach to academic work with digital real-time models of cyber-physical systems, so-called digital twins, which are predicted will have great importance for modern industrial companies.
"We're experiencing a huge interest in this field from all over the world. Research into digital twins is of growing importance to all types of companies, both Danish and foreign, and we're experiencing a keen interest in participating from a large number of companies," says Professor Peter Gorm Larsen, who is head of the Centre for Digital Twins and of the DIGIT centre, the ambition of which is to place the university among the global elite of research into digital technologies.
He continues:
"We have welcomed visitors from Norway, Italy and Romania, for example, and we've established several new cross-border collaboration projects. There was a great atmosphere at the event and a huge interest in collaborating," he says.
(Article continues below the image)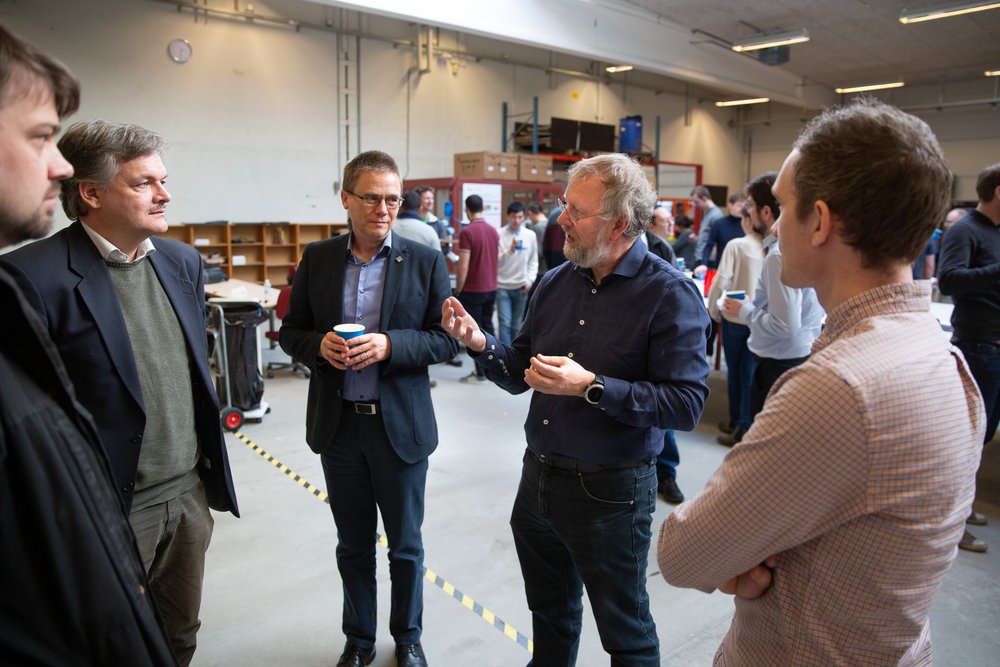 Open house at Aarhus University's Centre for Digital Twins. Photo: Lars Kruse.
The AU Centre for Digital Twins officially opened on 6 May 2019. The centre is to put focus on digital twins for modern industry and to put an end to the usually very complex and extremely costly process of producing digital twins.
The centre offers both large and small companies the opportunity to collaborate with Aarhus University, and - like DIGIT - the centre is part of a major engineering and digitisation initiative to attract world-leading research and teaching to Aarhus University within the field of engineering.
---
Contact
Professor Peter Gorm Larsen
Email: pgl@eng.au.dk
Tel.: +4541893260