SMEs and AU breathe new digital life into old machinery
In collaboration with four small and medium-sized Danish companies, researchers from the Department of Mechanical and Production Engineering at Aarhus University have developed productivity and sustainability monitoring equipment to improve the performance of old production machinery. This technology can have the effect that companies with old machinery will be able to stay competitive in an ever more digitalised market.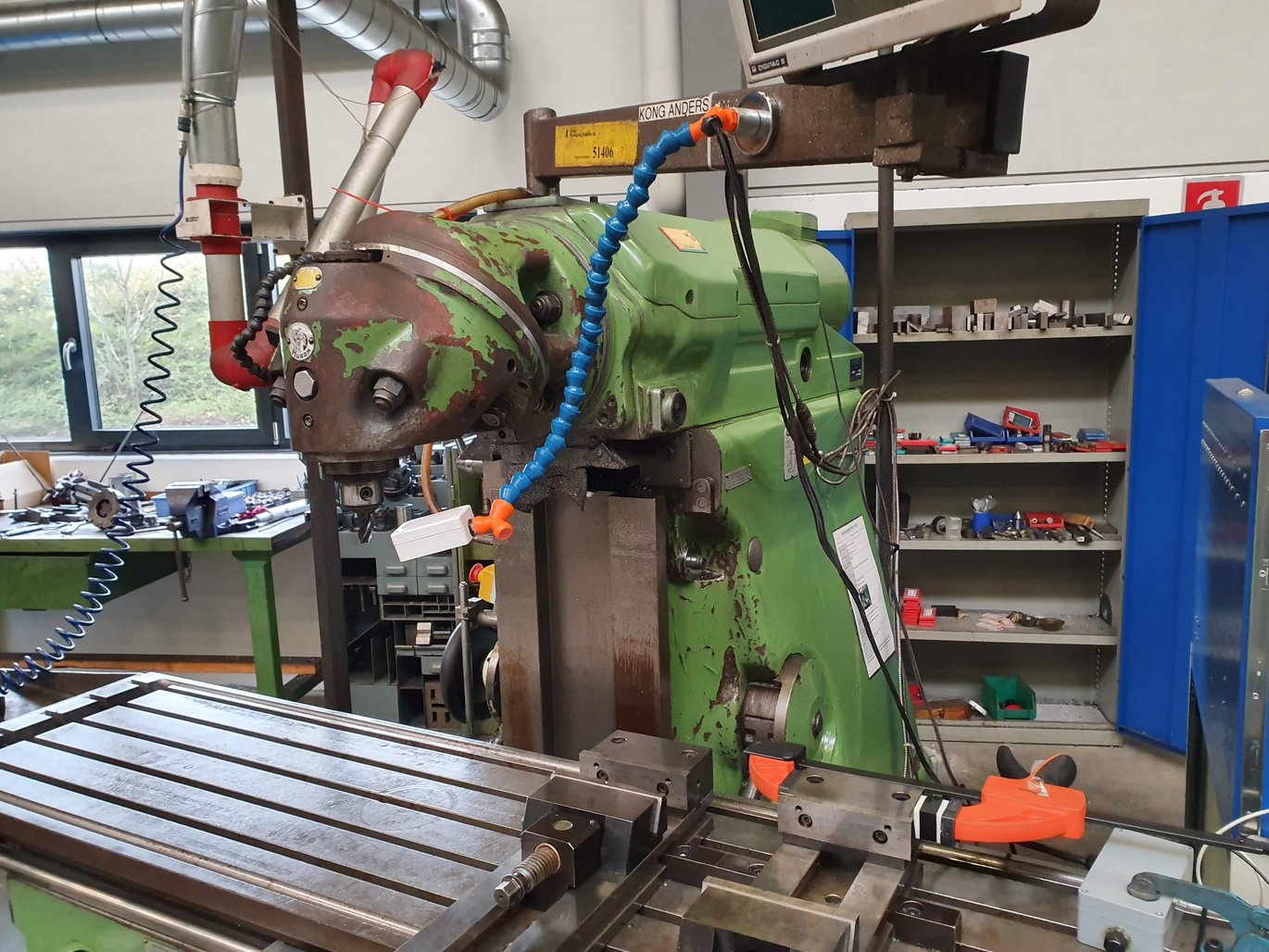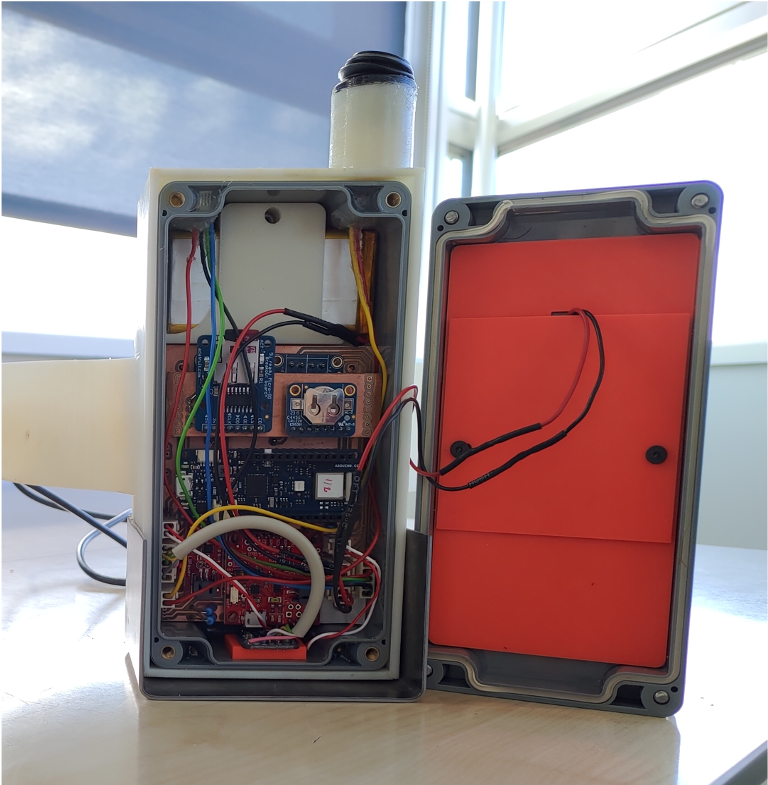 Many small and medium-sized enterprises (SMEs) in Danish manufacturing have highly specialised machines that are vital to their production. Machines that may be several decades old, and which are entirely mechanical, but which keep production going and have been paid off long ago.
These machines are the focal point of a project in which four SMEs, the Danish Advanced Manufacturing Research Center (DAMRC) and researchers from Aarhus University (AU) have worked together to bring the old machinery into the digital era with the competitive advantages this entails.
"Many SMEs are centred around old machinery that has been running for maybe 50-60 years. The machines are often built with a very specific purpose and for a specialist and narrow niche that makes these companies competitive. Even so, the inability to monitor the performance and status of this machines has left vital knowledge gaps that need to be filled if these companies are to remain competitive in a more digital and green future," says Associate Professor Devarajan Ramanujan, who headed the project at the Department of Mechanical and Production Engineering at Aarhus University. He continues:
"In the Digitalizing Classic Machinery for Industry 4.0 project, we focused on how we could integrate digital technologies into old machines, so that we can monitor them, collect data and improve operations."
The project was funded by the EU Regional Development Fund and the Central Denmark Region and was launched at the initiative of the DAMRC and AU. The focal point was older milling machines, lathes and other cutting machines in the metal industry.
"Of course, manufacturing companies can always choose to buy new machinery with built-in digital monitoring, but there's a lot of money to save if you can digitalise old and often well-functioning machinery instead. The project has shown new ways to keep jobs in Denmark by making sure that Danish manufacturing companies remain competitive," says Charlotte Frølund Ilvig, Chief Project Manager at DAMRC.
A unique collaboration with market potential
Together with researchers on the project, four SMEs have spent their time and energy: the tech companies Micro Technic and REEFT, the production company Niebuhr Gears and the service company Bast & Co.
While AU was in charge of configuring an integrated sensor system consisting of several types of sensors, the researchers worked closely with Micro Technic to develop advanced algorithms that combined data from the sensors. This made it possible to measure a number of KPIs defined by the individual company for productivity and operations.
"Our contribution to the project entailed collecting sensor data with our data logger and creating value in the data. Sensor data tells us nothing in itself, but with the software that we and AU have developed in the project, and which runs on our equipment, we could put data in relation to each other. This gave us insight into the condition of a given machine," says Anders Qvistgaard Sørensen, who is an R&D manager at Micro Technic.
At Bast & Co., which specialises in repairing and maintaining production machinery and machine tools, Service Manager Kim Dejbjærg was pleased to have participated in the project.
"The coupling of researchers, developers and our people on the production floor was a good combination. Our operators have the experience, while the researchers can see things from a different perspective and provide theoretical knowledge about how things work. When you couple this with our more practical approach, you get something completely unique, and it's been incredibly exciting to be part of," says Kim Dejbjærg.
His view is shared by Devarajan Ramanujan.
"As a researcher, it's important to involve people who will have to work hands-on with the technology, so we don't build solutions without consulting operators who have worked with the machinery for decades. The operators know how a machine behaves before a breakdown, that it gets hot in a certain way, or makes a special sound. We need this knowledge when we configure our sensors, so we need everyone – from researchers to operators – in order to succeed," he says.
The results of the project are available to any SMEs who want to continue working with them. And there should be a potential for a commercial solution.
"The project has demonstrated that it's actually possible to retrieve data from old machinery, and this provides great opportunities for monitoring something that we weren't able to monitor before. There are many old mechanical machines out there, so this technology could be a major breakthrough for those of us who can see the benefits of preventative maintenance and planned production shutdown," says Kim Dejbjærg.
Flexibility at the least possible cost
A core ambition of the project was to keep the costs of digital solutions down to ensure that they were affordable for SMEs.
"In the project, we aimed to configure inexpensive standard sensors to suit the individual company's needs to measure the condition and productivity of their old machinery. In the same way, we decided to combine very cheap standard sensors on each machine rather than developing a system based on a single sensor that can very accurately measure a specific function. Such high-resolution sensors can be ten- to a hundred-times more expensive," says Devarajan Ramanujan.
The software company REEFT was responsible for visualising the data collected by the sensors:
"We joined the project because we believe it's important to spread the potential of digital data collection and data visualisation on older machines as well. As the software for data collection is included in REEFT's growth strategy, the experiences and results of the project have also been included," says Camilla Blicher Skov Andersen, a sales manager at REEFT. The project has also resulted in a very good collaboration between REEFT and Micro Technic:
"During the course of the project, we created an interface that allows us to send data to REEFT, and this means that our data logger is today a fixed element in their solutions. As a result, REEFT is now a valued collaboration partner," says Anders Qvistgaard Sørensen.
About Digitalizing Classic Machinery for Industry 4.0
The purpose of the project was to provide ways of integrating digital technologies into Danish manufacturing companies to provide them with better opportunities for data-driven decision-making, monitoring and maintenance. This will prevent companies from having to replace well-functioning classic machinery with new expensive digital machinery, and this can help them stay competitive in today's market.
The four participating SMEs were:
Niebuhr Gears

Bast & Co

REEFT

Micro Technic
Moreover, the Danish Advanced Manufacturing Research Center (DAMRC) had a coordinating role in the project. Contributors from Aarhus University also include Ahmad Madary, Till Böttjer, and Andrés Pastor Padilla.
---
Contact
Associate Professor Devarajan Ramanujan
Department of Mechanical and Production Engineering, Aarhus University
Mail: devr@mpe.au.dk
Tel.: +4593508848