She researches into making clothes out of grass
Birgit Bonefeld is one of Denmark's only researchers into sustainable textiles: a very important area in the green transition, and one which may also become an important part of agricultural conversion to grass production to reduce nutrient leaching and replace imports of soy protein.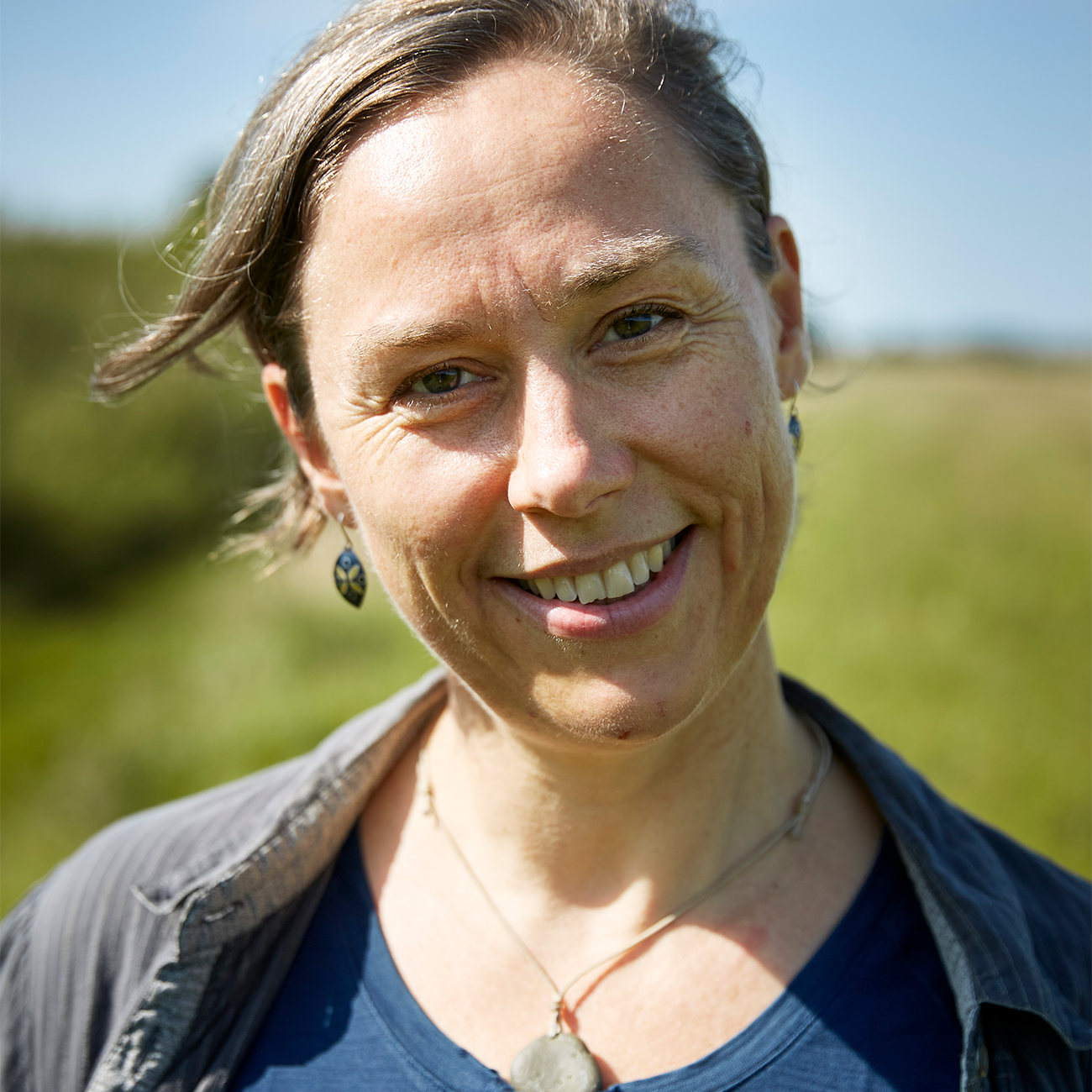 Clothing and animal feed: Two words you would not immediately put in the same sentence. But there may well be a strong connection, if it were up to researchers at Aarhus University.
The agriculture of the future must be green, and researchers at the university have now developed technology that can extract protein from grass in such large quantities that it can potentially solve a number of agriculture's biggest environmental problems, e.g. nutrient leaching into the groundwater and enormous imports of soy protein from South America for feed for pigs and chickens.
During the process to convert grass into green protein powder, much of the grass is led away as a by-product that today can be used as cattle feed or biogas.
But it can also be used to make clothes. Birgit Bonefeld is a postdoc at the Department of Engineering, and she is researching into using these by-products from grass-protein production to make textile fibres that can ultimately be used to make clothes. This may have long-term repercussions for the textile industry, which is one of the world's most polluting industries.
(The article continues below the video)
Postdoc Birgit Bonefeld explains here about her research. Video: Videnskab.dk.
"My colleagues are working on extracting grass protein that can replace soy for livestock feed, and the core of my research is to use the by-products from this production. In simple terms, this means that the by-products I get to make textiles come from areas that have already been designated to produce grass protein, so no extra land is needed for my production," she says to Videnskab.dk, who interviewed her for a larger article on sustainable textiles.
Such grass-green textiles will be a sustainable alternative to cotton production, for example, which has been criticised for the pressure it puts on the environment.
Even though cotton production only takes up 2-3 per cent of the total agricultural area, it accounts for approximately a quarter of the total global consumption of insecticides.
In the article on Videnskab.dk, Birgit Bonefeld states that there is still some way to go on the local industrial production of clothes from cultivated grass, as the production of cellulose fibres requires an industry and skills that we have long since outsourced to the East. However, it only takes the right investment, and the investments we can see today in converting agriculture to grass production, mean that we are already well on the way," she points out.
During the Grønne Hoser research project, among others with the Strømpekompagniet company, Birgit Bonefeld, has already demonstrated the technology by spinning textile fibres exclusively from cellulose from Danish fields.
(The article continues below the picture)
"My colleagues are working on extracting grass protein that can replace soy for livestock feed, and the core of my research is to use the by-products from this production," Birgit Bonefeld explains. Photo: Ida Jensen, AU Foto.
However, clothes made of grass will not solve the fundamental challenge of pollution in the fashion industry. In fact, it will only solve a "tiny part of the problem," says Birgit Bonefeld in the article.
"The solution is not to produce the same amount of textiles in a better way. The problem is that there is too much production, too much fossil carbon is used, and too much perfectly good clothing ends in landfills. Grass Textile is not the final, perfect solution; it is only a part of it, because we have to produce fewer and better clothes too."
---
Contact
Postdoc Birgit Bonefeld
AU Engineering, Aarhus University
Mail: birgit@eng.au.dk
Tel.: +45 22901180