Researchers receive international award for new substance
Using enzyme technology, researchers at Aarhus University have succeeded in producing a group of new substances with properties including the transport of certain types of medicine in the body.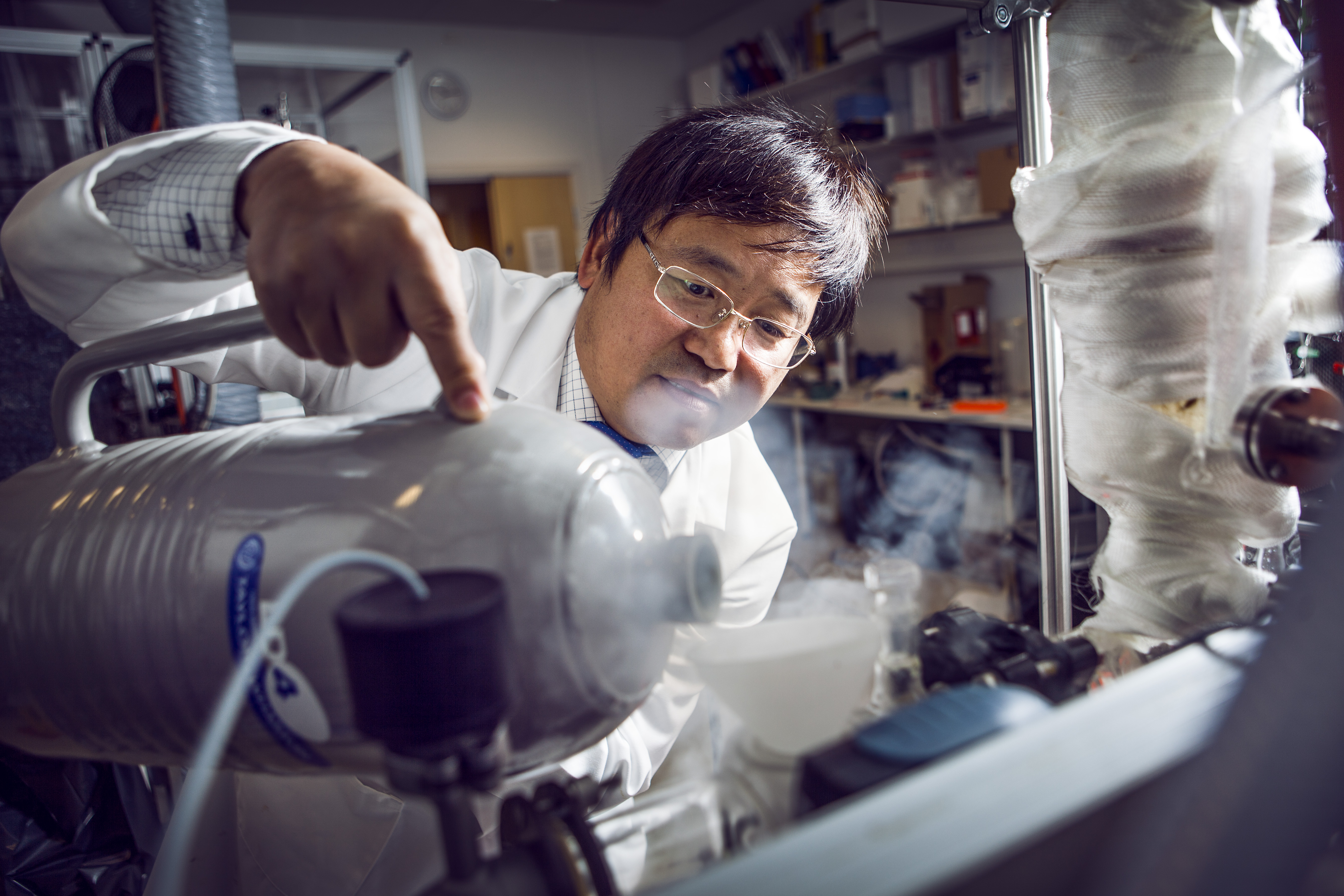 The substances are based on a special composition of ultra-long-chain fatty acids in combination with a certain type of sugar alcohol, and this chemical mixture has made it possible to produce novel amphiphilic lipid molecules for multi-purpose applications such as emulsifiers, stabilisers and molecular packing enhancers.

"We succeeded in creating a new group of lipids in which the molecular structures are so tightly packed that they can be used to protect medicine when the contents are transported through the intestines, at the same time as improving absorption in the body," says Associate Professor Zheng Guo, Department of Engineering.

International research award for the seventh time
The major engineering challenge for the researchers was to design the reaction that makes it possible to pack the molecules in such a way that the new substances achieve specific functions.
They are based on natural ingredients and can therefore be used for both cosmetics and food products.
"Using the enzyme technology, we can manage and control the chemical reaction, and this enables us to produce substances with completely new properties in a process that is not only environmentally sustainable, but also economically viable and safe. It opens up for a long range of interesting application opportunities in the cosmetic and food industries," says Zheng Guo.
For the seventh time in a row, the researchers have just received the annual Research Award from the American Oil Chemists' Society (AOCS).
Read more about research in engineering at Aarhus University

Contact
Former Postdoctoral Fellow Wei Wei, award recipient, weiw@eng.au.dk