Record number of applicants seeking engineering degree programmes in Aarhus
More than ever have applied for engineering programmes at Aarhus University via quota 2. Food and biotechnology are particularly popular.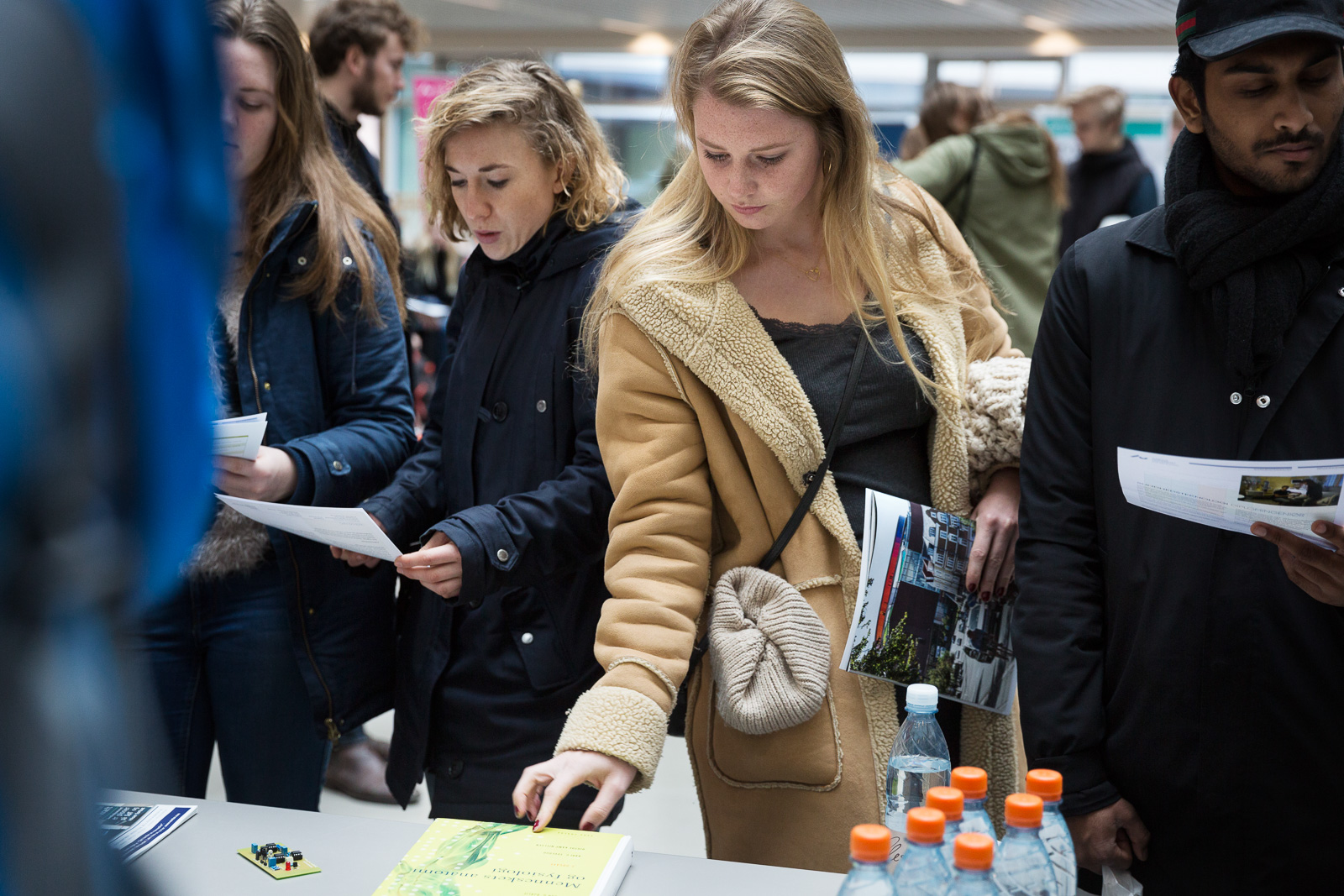 Studying to be an engineer in Aarhus has never been more popular. This is confirmed by figures for quota-2 applications following the 15 March deadline.
A total of 1,100 young people have applied for admission to engineering programmes; an increase of 7 per cent relative to last year, and the largest number of quota-2 applications ever for the School of Engineering at Aarhus University.
"It's incredible! And I believe that a large part of the explanation is that Aarhus has gained a reputation as an exceptional city for engineering. Aarhus University offers both Bachelor and MSc programmes, we have a rich and inspiring research environment in the engineering programmes, and we have a huge catchment area of firms keen to get their hands in our graduates," says Conni Simonsen, director of Aarhus University School of Engineering.
She continues:
"The large number of applicants for our study programmes is clear evidence that it's become very popular to be engineer. It's become increasingly popular to work with specific issues and to make a difference for society and for the world. This attitude really says a lot about the young generation."
LÆS OGSÅ: "Der er så mange muligheder for at gøre en forskel"
She also emphasises that the increase in the number of quota-2 applications - for the fifth successive year - meets the government's ambition to have as many young people as possible complete a post-secondary education in great demand by the business community.
Focus on food and biotechnology
The applications for the many different engineering degree programmes are spread evenly, but two of the university's new programmes are attracting particular attention. The Bachelor's Degree Programme in Biotechnology, and the BEng in Chemical Engineering and Food Technology.
Thomas Toftegaard, head of department at the Department of Engineering is very positive about the number of applicants for Biotechnology. The programme is the first part of the 5-year MSc in engineering with the same name, and after opening to a full house in 2017, the number of applicants has already doubled.
"Biotechnology is an extremely exciting discipline within engineering, which is all about using biotechonology to solve concrete issues in society. In recent years, biotechnology has dramatically accelerated the development of new materials, fuels, foods and medicines, for example, and there'll be even more use for it in the future. It's very positive that so many have applied for a place on the programme as early as quota 2," says Thomas Toftegaard.
LÆS OGSÅ: Mia prøver at overbevise alle om, at de også skal læse til ingeniør
Conni Simonsen agrees and she compliments the great interest in the 3.5-year BEng in Chemical Engineering and Food Technology programme, which opens for the first time this year.
"The food industry is urging us to provide them with skilled employees with the right technical competencies. There's simply an acute lack of such people to develop new food products and new sustainable production methods. So we're really looking forward to opening our doors for the programme this summer," she says.
---
Læs om uddannelsen Bioteknologi her