New associate professor will strengthen research in cloud technology
Daniel Lucani Rötter – CEO of Chocolate Cloud and educated at institutions including the Massachusetts Institute of Technology (MIT) in the USA – is a new associate professor in electronic and computer engineering at the Department of Engineering, Aarhus University.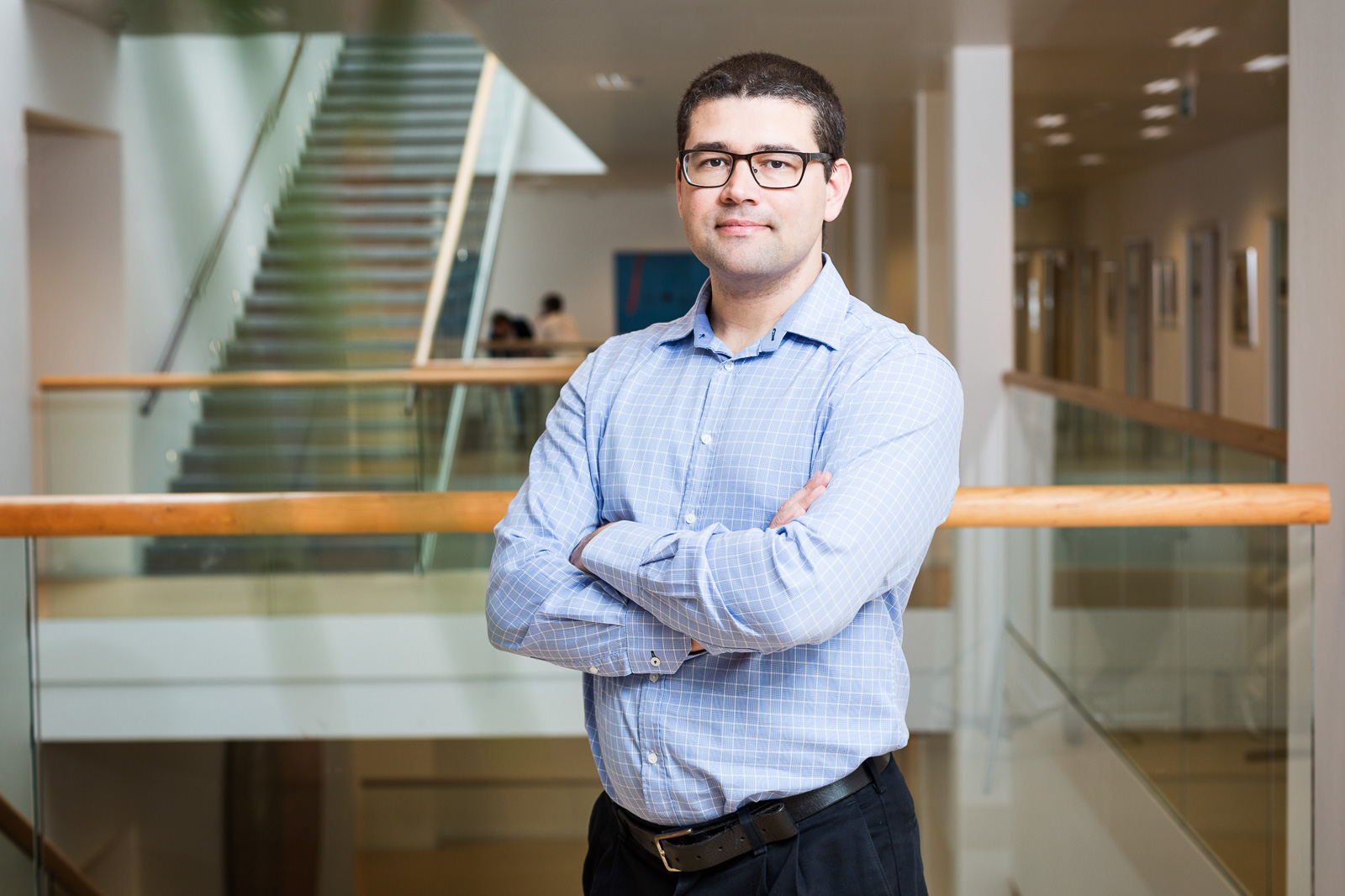 Development within information technology (IT) has been intense for decades and has reformed the world with advances such as the introduction of the telephone, the computer and the Internet. Even though users have become accustomed to new and even faster technology year after year, it is nevertheless getting more and more difficult to develop technology that is faster, smaller and better. Quite simply, society is approaching some bottlenecks that require a reformation in the way our computers work, such as dealing with the violent explosion in energy consumption and data that the Internet of Things (IoT) can lead to in the near future.
One of the most recent technological quantum leaps is cloud technology, and it is precisely for this reason that the Department of Engineering at Aarhus University has appointed a new associate professor, namely Daniel Lucani Rötter. His specialty is network coding and cloud technology, and his tasks include helping to take development and research in this field even further.
In addition to lecturing at the department, Associate Professor Rötter will open up for a number of development and research projects concerned with network coding and storage systems.
Daniel Lucani Rötter was born and raised in Venezuela, where he was educated at the Simón Bolívar University. He later moved to the USA, completing his PhD in Electrical Engineering at the Massachusetts Institute of Technology (MIT) in 2010. He moved to Denmark in August 2012 and worked at Aalborg University as an associate professor until now.
In June 2014, he co-founded Chocolate Cloud, a company that provides software solutions for cloud storage. Today, he is CEO of the company, where he is involved in activities including the Horizon 2020 SecureCloud project, which is concerned with securing data and guaranteeing privacy of critical data during processing in public clouds.
Contact