New research paves the way for green LEGO® bricks
A research project at Aarhus University has mapped the degradation mechanism for what may become the plastic materials of the future. This will make it easier to introduce sustainable plastic materials, for example for LEGO® bricks, according to the researcher behind the project.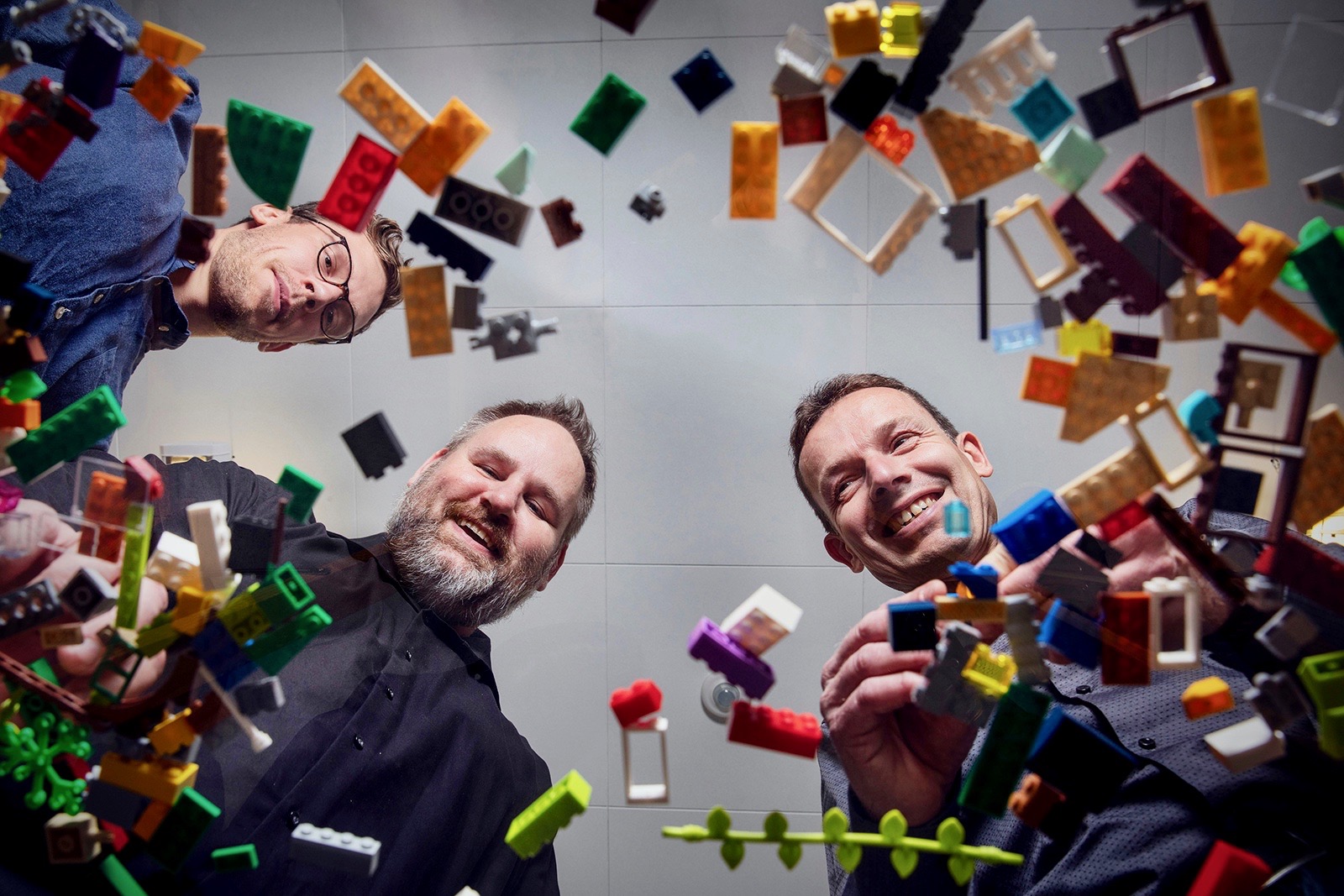 In collaboration with the LEGO Group, researchers from the Plastic and Polymer Engineering research group at the Department of Engineering at Aarhus University have mapped the exact degradation mechanism for a group of plastic materials with a sustainable potential as the high-value plastic toy of the future.
The conclusion is that no mechanism, including water, oxygen, baby drool and perspiration can degrade the plastic. The new sustainable plastic can only be degraded as a result of so-called physical ageing, resulting from heat stress, for example.
The results of the project have just been published in the scientific journal Royal Society of Chemistry.
The new findings pave the way for greener LEGO bricks and support the ambition of the global toy group, who wants to replace existing plastic materials with a durable, sustainable alternative in 2030.
"We've now mapped the degradation mechanism for a group of green polymers that can be used in plastic toys today. When we match this knowledge with the consumer cycle, we're able to predict how long it will take for the material to degrade to such a degree that the quality no longer meets the requirements. LEGO bricks have turned out to be extremely durable, and the intention is that new bricks made of new, sustainable and green materials should be just as durable," says chemical engineer and PhD student Emil Andersen, who is the first author of the article reporting on the research project.
He continues:
"Currently, a lot of effort is being put into screening plastic to find out what kinds of plastic we can use in the future. When we know the primary degradation mechanisms for the different types of polymers, we can very quickly screen new types of plastic. Instead of waiting five years to find out whether new types of plastic will work, we can make lifetime assessments for new plastic products and thereby speed up the green transition."
(The article continues below the picture)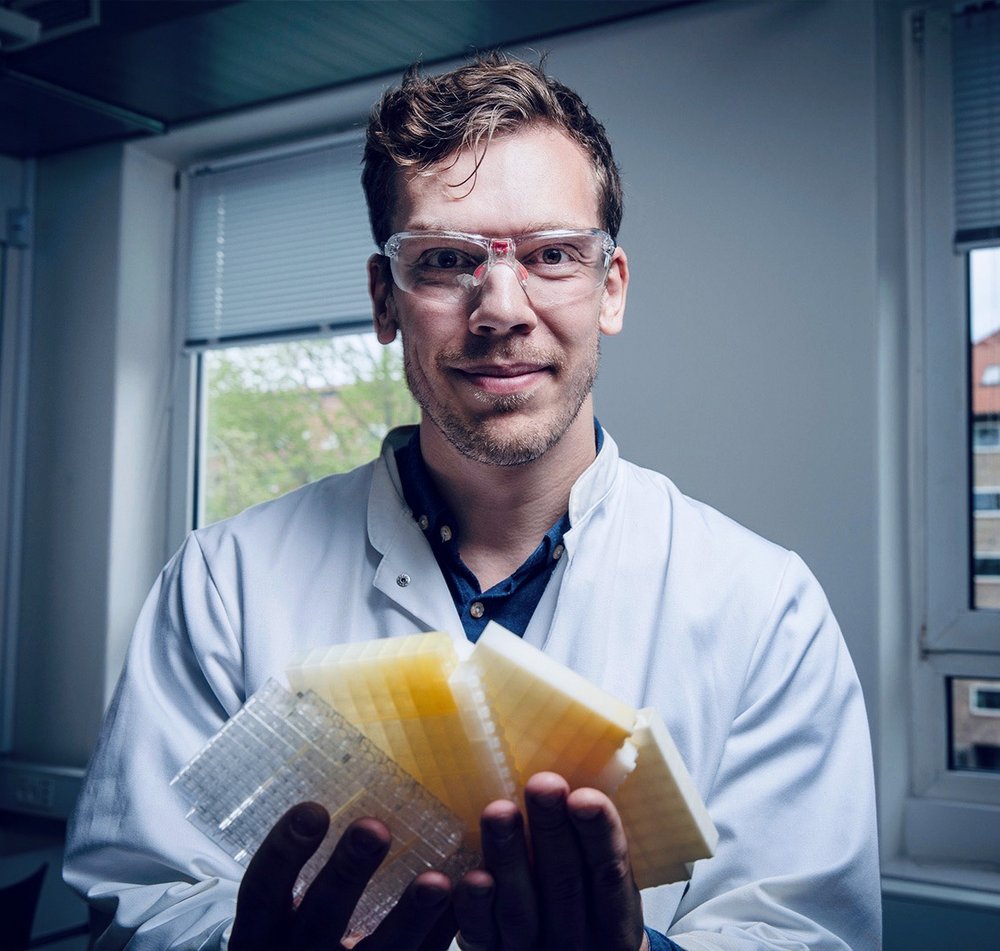 The lifetime of LEGO bricks can now be predicted thousands of years ahead, chemical engineer and PhD Emil Andersen explains. Photo: Søren Kjeldgaard.
Emil Andersen explains that with the new discoveries, it is possible to predict the lifetime of LEGO bricks thousands of years ahead.
"The plastic is slightly compacted over time so that the density increases by approx. 1 per cent. This means that over a long period of time, the plastic can become fragile," he says.
In 2018, the LEGO Group launched its first plastic products made from sugarcane as part of a major 2030 plan that is to lead to all core LEGO products, including packaging, being produced from sustainable plastic. The plan was launched in 2015, and LEGO earmarked DKK 1 billion to develop new plastic products that are just as durable as the old ones.
"For more than 60 years, we've used the same plastic that we're still using today in most of our LEGO products. We know that it works, and we know that it's durable, but we want to become even better at analysing the durability of our products. So we started this collaboration with Aarhus University to achieve a deeper understanding of what makes things work and how to find new materials that work just as well as the old ones," says Rene Mikkelsen, senior project manager at Materials R&D at LEGO and co-author of the article.
Emil Andersen continues:
"The aim of the project is to make future LEGO bricks sustainable – either by using recycled plastic or bio-based plastic, such as sugarcanes. But it's a non-negotiable characteristic that future LEGO bricks must be as durable as those of the past. Therefore, the aim is not to make biodegradable bricks. The aim is to make durable, high-quality products that can be played with for many years ahead."
For Emil Andersen, another equally important aim is to lead the way towards more sustainable production – not only for LEGO, but also for other similar businesses.
"We're facing a massive challenge with regard to the climate. And since LEGO is a high-end product, I believe that if we can showcase a complete transformation from non-sustainable materials to sustainable materials of such a high quality, many other companies will be inspired to follow suit", says Emil.
---
Contact
PhD Student Emil Andersen
Mail: emil.andersen@eng.au.dk
Associate Professor Mogens Hinge
Mail: hinge@eng.au.dk
Phone.: +45 22770555