New associate professor to further exploit the functional diversity of microbes
Clarissa Schwab is a new associate professor at the Department of Engineering at Aarhus University, where she will conduct research into microorganisms in order to promote food safety and human health.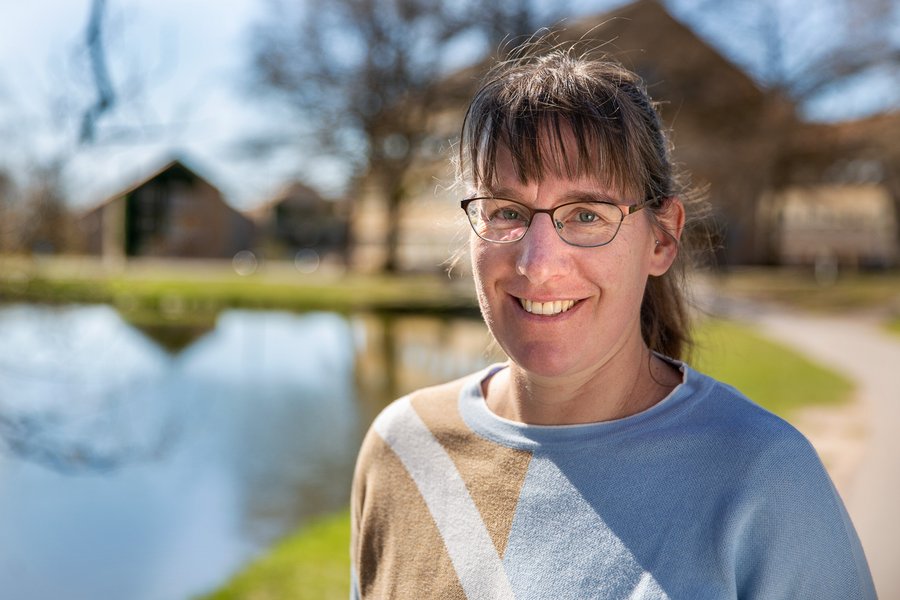 Microorganisms play an important role in food preservation and quality enhancement in our digestive system for health and general well-being. Surprisingly, food and gut microbes share a number of functions despite the different ecosystems they live in, and we are still far from knowing all about what they can do.
A new researcher at Aarhus University is now joining the hunt for these microbial functions. Clarissa Schwab started on 1 April as a new associate professor, and she is researching the micro-organisms in our digestive system and in food products.
Her goal is to promote intestinal health and food safety by finding the bacteria with a direct impact on them.
"We're trying to find microbes that have a distinctive function. Maybe they are significant for a wide range of diseases or maybe they improve the quality of a food product. This might not necessarily imply that one microbe can do the job alone, we might need to generate consortia of different microorganisms, which is not always so straightforward. Microbes interact in all kinds of ways, which are not always predictable. And then we need technical solutions to process these consortia," she says.
Clarissa Schwab is a qualified engineer in Technology and Biotechnology of Foods from the Technical University of Munich, Weihenstephan. She took her PhD in Technical Microbiology at the same university, and since then she has worked as a postdoc in Edmonton (Canada), Vienna, and as a senior researcher at the ETH Zürich.
She was not especially interested in microorganisms to start with. She was more excited about the university itself.
"I really wanted to study at Weihenstephan because it has an absolutely fantastic campus and it hosts programs related to applied natural sciences. It is very homely and traditional - one of the oldest breweries of the world has their headquarters on campus - and there's a lot of focus on study programmes within the green transition. A special kind of student goes there, and this attracted me very much," she says.
(The article continues below the picture)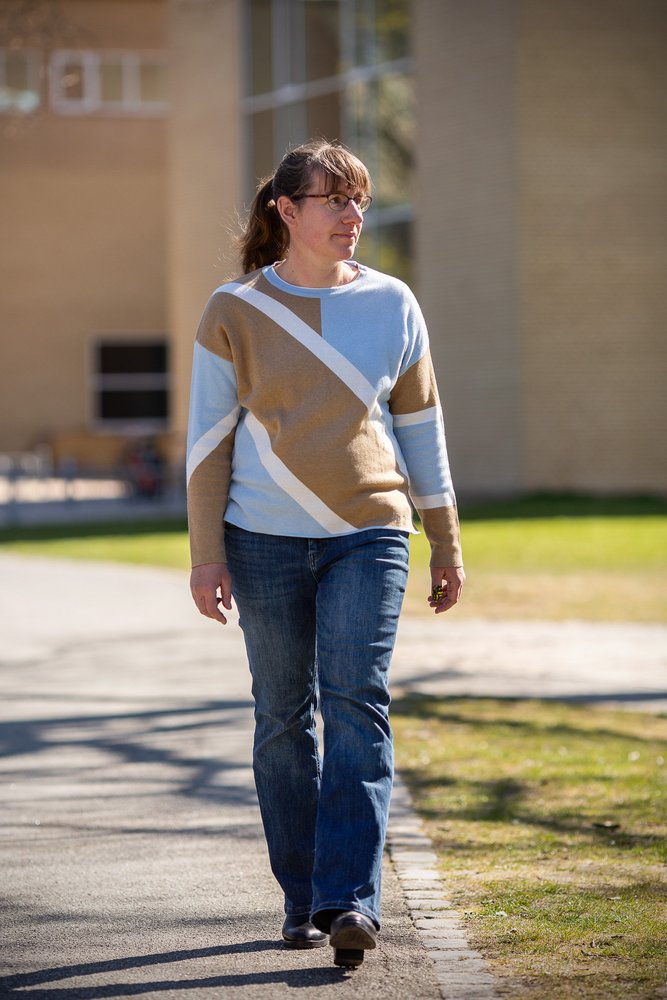 Even though Clarissa Schwab startet as associate professor at Aarhus University on April 1st. she hasn't really seen her workplace yet because of the corona crisis. Photo: Lars Kruse / AU Foto.
Aiming for a comprehensive and broad degree programme, she chose Food Technology, and she has never regretted her choice.
"The first time I was in a microbiology laboratory, I was hooked. From that moment, I knew that I was going to do research within this field. There are so many possibilities to use micro-organisms in so many different things, and even with microbes that were commercially used for a long time, we still do not know what all they can or should not do."
During the last years, she's worked in many labs with different foci, which helped to shape her research program:
"My research will further profit from the combined biology/engineering approach at Aarhus University, and I am looking forward to collaborate within the department, the iFOOD center, and abroad."
Clarissa Schwab was born and raised in a village near Frankfurt am Main. Today, she lives in Lystrup, north of Aarhus, with her partner and three children. And she is looking forward to actually seeing the university.
"It's a bit weird to have been working for half a month, and not have seen my workplace yet. But I hope society will soon reopen after the corona crisis, and I look forward to saying hello to my colleagues," she says.
---
Contact
Associate Professor Clarissa Schwab
Department of Engineering
Mail: schwab@eng.au.dk