AU Engineering
Promising admission of new engineering students
The steady growth in the number of applicants for the engineering degree programmes at Aarhus University continues.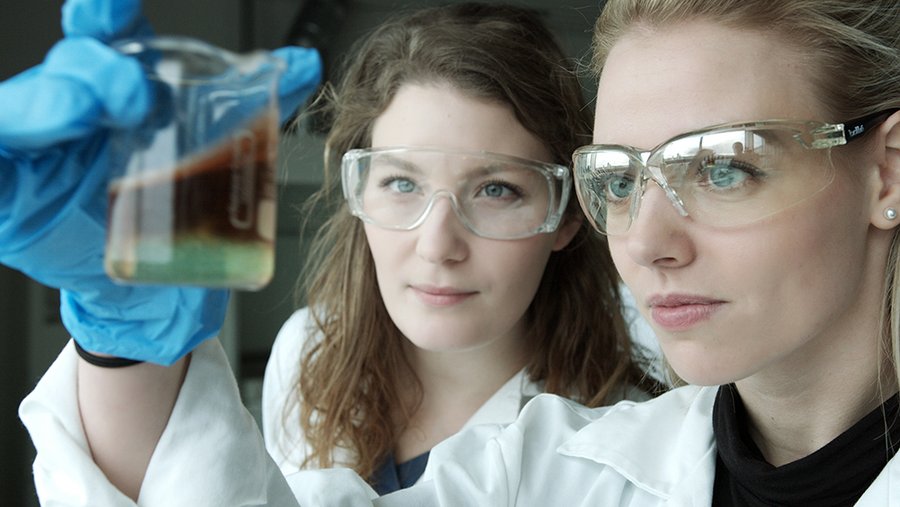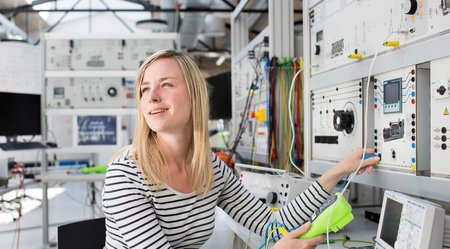 When the application deadline expired at noon on Thursday 5 July, Aarhus University had received 1,117 first-choice applications for admission to an engineering degree programme.
This is 72 more than in 2017, and the number of students at AU Engineering thus continues its upward trend also seen in recent years.
New record
The total number of applications is historically high, and after the summer holidays, more than one in ten new students at Aarhus University will be an engineering student.
READ MORE (in Danish only)
Se oversigten over fordelingen af ansøgere på Aarhus Universitets uddannelser
Nyheden om det flotte ansøgertal bliver vel modtaget af Conni Simonsen, direktør for Ingeniørhøjskolen Aarhus Universitet.
"Det er positivt, at flere har en ingeniøruddannelse på Aarhus Universitet som førstevalg. Jeg betragter det som et resultat af vores investeringer i at udvikle attraktive uddannelser. Det er efterhånden rygtedes blandt unge, at vi har et rigtig godt tilbud til dem, og at vores ingeniører er ekstremt eftertragtede på arbejdsmarkedet," siger hun.
Netop diplomingeniøruddannelserne på Aarhus Universitet står i år for en stor del af Danmarks samlede fremgang i antallet af ansøgere til ingeniøruddannelserne.
Se Uddannelses- og forskningsministeriets overblik over fordeling af ansøgere på uddannelser og institutioner
Mange ansøgere til uddannelser inden for kemi og bioteknologi
De mange ansøgninger fordeler sig jævnt over de i alt 11 diplomingeniøruddannelser hos AU Engineering, og det er en positiv tendens, der gør det muligt for universitetet at tilbyde flere en studieplads.
"Vi kan se, at vores ansøgerne interesserer sig bredt for vores uddannelsesudbud, og det er vi selvfølgelig glade for. Det betyder, at vi må afvise færre. Samtidig har vi et ansvar for at sikre velkvalificeret arbejdskraft til mange forskellige sektorer i erhvervslivet, og det kan vi kun leve op til, hvis de unge også søger bredt," siger hun.
Samlet set er det kemi- og bioteknologiområdet, der oplever den største vækst i antallet af ansøgere. Her er det især diplomingeniøruddannelsen i Kemi, som er ansøgermagnet med en stigning på 89 procent i forhold til sidste år.
Også den nye diplomingeniøruddannelse i Kemi og fødevareteknologi er kommet fint fra start med 98 ansøgere, hvoraf 36 er førsteprioritet.
Interessen for den nye civilingeniøruddannelse (bachelor) i Bioteknologi, der åbnede i 2017, er vokset med 30 procent, mens interessen for civilingeniøruddannelsen (bachelor) i Kemiteknologi er lavere end forventet med kun ni førsteprioritetsansøgere.
Elektrisk energiteknologi hitter
Årets højdespringer er diplomingeniøruddannelsen i Elektrisk energiteknologi, som har fået 86 førsteprioritetsansøgere fordelt på sommer- og vinteroptaget. Det gør uddannelsen til den mest eftertragtede ingeniøruddannelse, hvis man ser på forholdet mellem antallet af ansøgere og antallet af studiepladser.
Meget positivt, mener Conni Simonsen:
"I de kommende år vil vi opleve meget store ændringer i den måde, vi producerer, distribuerer og bruger energi på. Og vores studerende – særligt på Elektrisk energiteknologi - vil i deres fremtidige karrierer blive frontløbere for en helt nødvendig bæredygtig transformation af samfundet," siger hun.
AU Engineering er nu i fuld gang med at undersøge mulighederne for at oprette ekstra studiepladser på både Navitas, Katrinebjerg og Hangøvej, der kan imødekomme den generelle stigning i antallet af ansøgere.