Walk through your building before it has been built
A special 3D cinema has opened at Aarhus University. It makes it possible to experience a building both inside and out while it is still on the drawing board.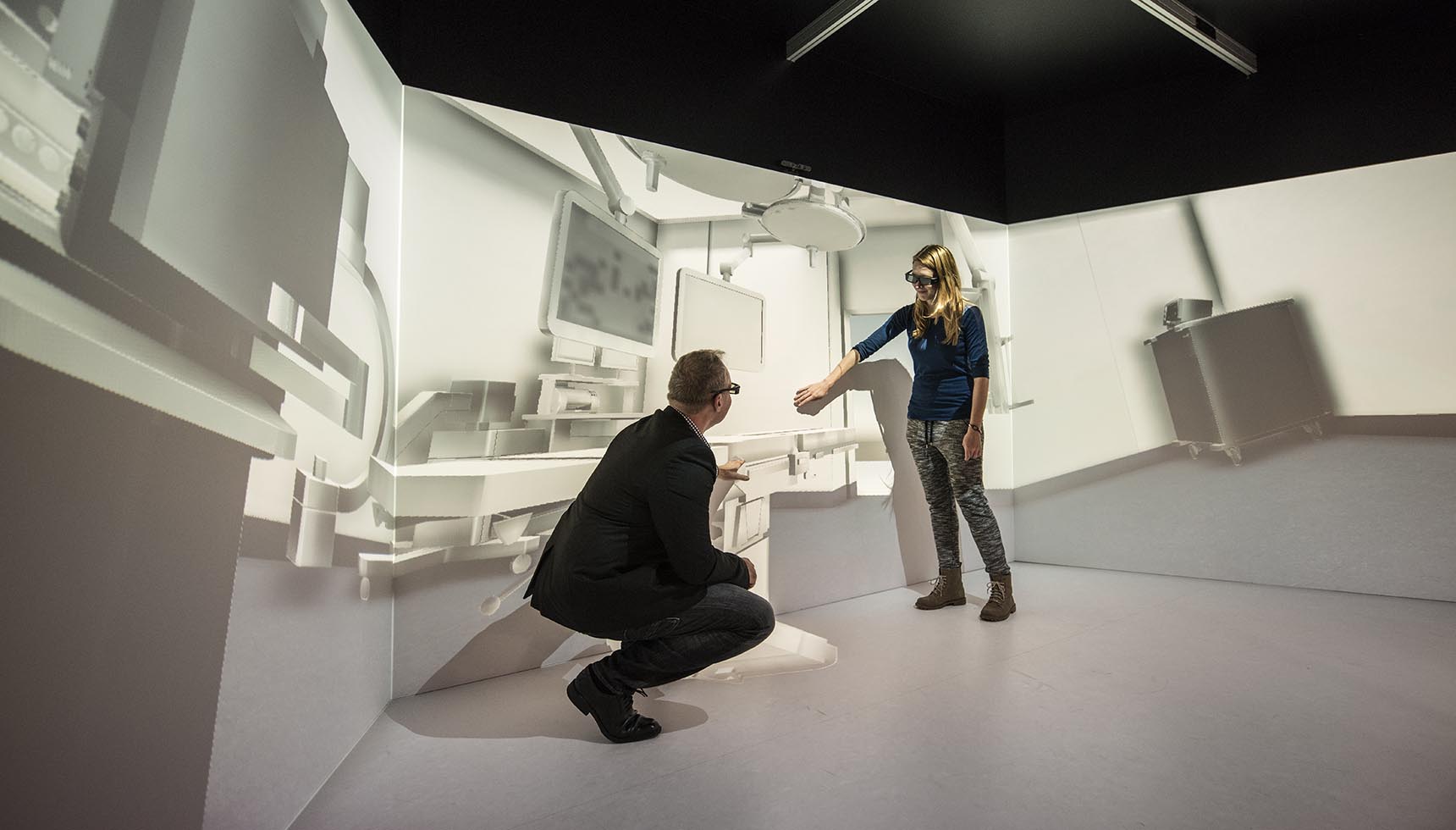 Engineering students are busy testing virtual reproductions of building models in a new cinema-like 3D laboratory, where it is possible to walk through a building using special glasses.
Read more (in Danish only) below. For contact details in English, go to the bottom of the page.
Det gør det muligt at afprøve arkitektoniske og konstruktionsmæssige designforslag i virkelighedstro omgivelser og teste for eksempel, hvordan arbejdsgangen er på en operationsstue, hvordan en børnehave opleves i børnehøjde eller et plejehjem for en kørestolsbruger.
Plantegningens afløser
Det er kun fantasien, der sætter grænser for teknologiens anvendelse, og de første erfaringer er positive.
"Teknologien gør det muligt at teste teoretiske løsninger på en helt ny måde og få en oplevelse af et byggeri i fuld skala, som er uden sammenligning med den, man opnår ved at kigge på flade plantegninger, regneark og visualiseringer. Jeg er helt sikker på, at 3D-simulering kan blive et stærkt værktøj for byggebranchens professionelle aktører og dermed også for de kommende årgange af bygningsingeniører," siger Claus Glavind, leder for diplomingeniøruddannelserne inden for byggeri på Aarhus Universitet.
Biografen er opført af virksomheden BIM Equity og har fået navnet OpenBim Studio. Den kan opleves på AU Engineerings campus Navitas (04.100) fra i dag og frem til slutningen af maj.
The video below shows how the technology behind the 3D visualisation of buildings actually works.