Four new engineering departments for Denmark
At the turn of the year, Aarhus University has implemented an organisational change to open four new departments. This is part of work to enhance research and educational activities within engineering science.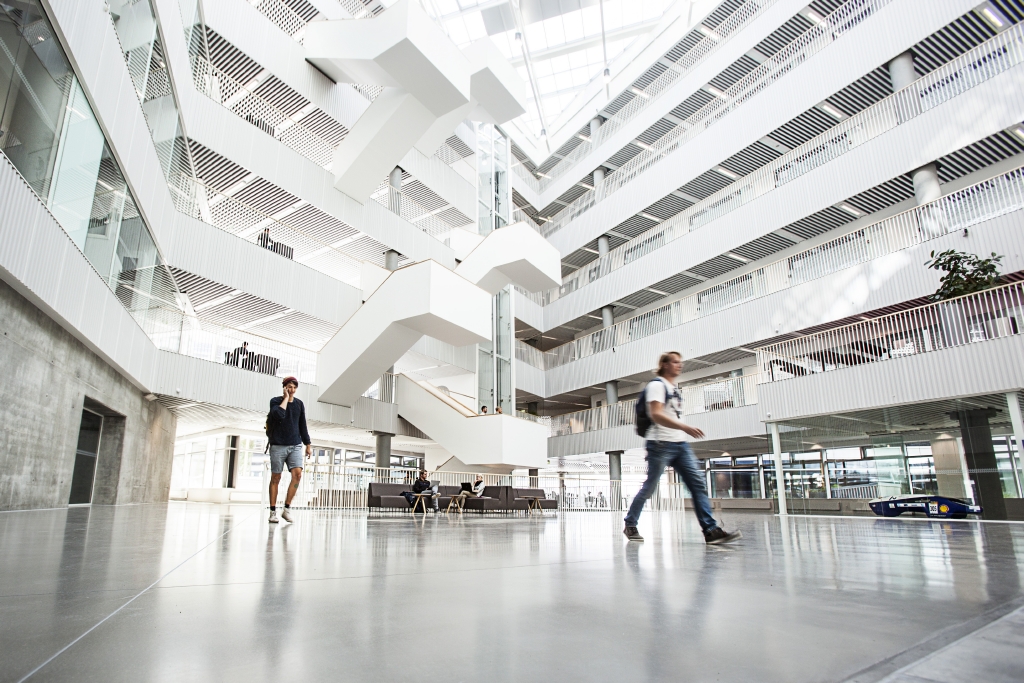 Since 2016, Aarhus University has been deploying a major initiative for the engineering area. The aim is to forge internationally leading research and education environments within the technical sciences, and the new organisational change, with four independent engineering departments, is an important step on the way.
"In recent years, we've achieved remarkable growth in both numbers of students and research portfolios in the technical area, and we're very pleased about this. Now we're going a step further and strengthening the individual engineering disciplines significantly. In the coming years, the investment will create a larger supply of engineering talent in Denmark, more demand-driven research collaboration and thus a better basis for innovation and growth in companies. This is good news, not just for Aarhus University, but for the entire country," says Eskild Holm Nielsen, dean of the Faculty of Technical Sciences.
In connection with the organisational change, Aarhus University is closing the Department of Engineering and Aarhus University School of Engineering.
The four new departments are:
The Department of Biological and Chemical Engineering
The Department of Civil and Architectural Engineering
The Department of Electrical and Computer Engineering
The Department of Mechanical and Production Engineering
More collaboration with society
One of the intentions behind the new departments at Aarhus University is to create better conditions for collaboration with companies and public-sector institutions.
"As a university, we have a responsibility to generate knowledge and technological progress to help solve major global societal challenges. At the same time, we must ensure that this knowledge also benefits companies, and that it can be used as a lever for development in the Danish business community. It's not easy, and it won't just happen on its own. It demands ambitious efforts at both research and educational levels, and this requires managerial focus on creating space for both in-depth knowledge and collaboration across departments and faculties as well as other collaboration partners," says Eskild Holm Nielsen.
The new engineering departments bring together BSc and MSc engineering programmes as well as development and research activities within well-defined disciplines, and this provides a good basis for more collaboration, he explains:
"We're sharpening our profile, so that we can talk with both small and large companies in different sectors of society - and they can talk to us. This is a crucial interplay. We want to integrate the issues and technology challenges facing business and industry into our educational and research activities."
Denmark's most talented engineers
A significant educational vision is also behind the organisational change, and Dean Eskild Holm Nielsen wants Aarhus University to educate the best engineers in Denmark.
"Our graduates have prospects of a working life in which, as a generation, they will have a historically strong impact. Among other things, they'll phase out fossil fuels, forge the green transition, curb climate change, establish a technology-based healthcare sector and implement a digital revolution in industry. That's quite a tall order, and it requires that we continue our long tradition of constantly investing in and developing our degree programmes. We have to ensure that our students acquire the knowledge, education and technology necessary for them to translate theory into smart solutions. We want to be known as the Danish university providing the most talented engineers for an increasingly demanding labour market," he says.
CONTACT