More people want to study engineering at Aarhus University
More young people have applied for an engineering programme at Aarhus University. Particularly the five-year MScEng programmes have received more applicants.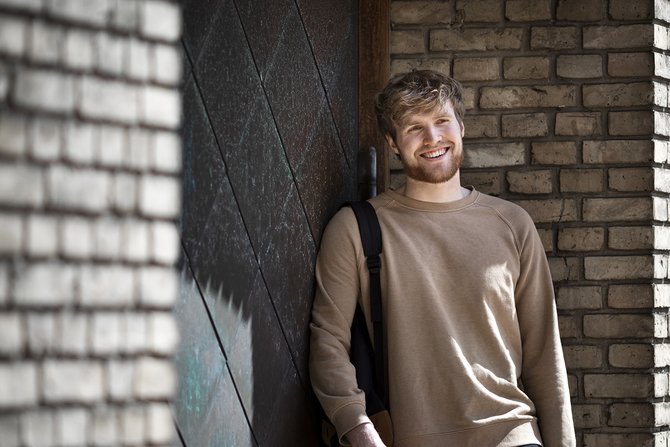 The deadline for applying through quota 1 was yesterday, and a many young people want to study engineering at AU Engineering.
The first preliminary count of applicants shows that AU Engineering has received more than 1,100 first-choice applications. This is an overall increase of 15% compared to last year.
AU Engineering is part of the Faculty of Technical Sciences, where Dean Eskild Holm Nielsen is looking forward to welcoming the many new students when the university opens after the summer holidays:
"We're seeing an increased interest in our engineering degree programmes, and we're pleased about that. This year, we've created additional student places, and we therefore expect to be able to accept the vast majority of applicants. This is good news for the young people as well as the many companies requesting our graduates," he says.
READ MORE about engineering degree programmes at AU Engineering
Major increase in applicants for MScEng programmes
The BScEng programmes are still the most popular programmes for many applicants, but this year the five-year MScENG programmes have seen a significant increase.
"This is very gratifying and in line with the university's strategic focus on engineering. Now our job is to take good care of the many students, so that they enjoy their studies and become prepared for the many technological challenges we as a society are facing," says Eskild Holm Nielsen.
A clear trend on both BSc and MSc engineering degree programmes is that young people are increasingly requesting programmes within software and computer engineering.
DID YOU MISS THE DEADLINE FOR APPLICATIONS? Read more about winter admission on BScENG programmes
More students to Herning
The engineering degree programmes at AU Engineering in Herning are also pleased to see an increase in the number of first-choice applicants. Preliminary figures show more than a doubling in the number of applicants compared to last year.
"We have a strong desire to attract more students to our degree programmes in Herning, so that we can help educate a sufficient number of qualified engineers in western Denmark. We know that companies desperately need them and they are literally standing in line to recruit our graduates," says Eskild Holm Nielsen.
READ MORE ABOUT AU Engineering in Herning

In Herning, more than twice as many people as last year have also applied for the university's admission course for engineering degree programmes, and this is an interesting development, according to Eskild Holm Nielsen.
"The admission course is for skilled tradesmen and unskilled workers, and the course funnels many students into our engineering degree programmes. We'd like to attract more skilled tradesmen to our degree programmes," he says.
READ MORE: The university is also for skilled tradesmen

CONTACT