Engineers at Aarhus University awarded prestigious prize
In its annual profile analysis, the Danish journal <em>Ingeniøren</em> (The Engineer) has awarded Aarhus University the title 'high jumper of the year'. The university hereby advances 26 places altogether compared with last year.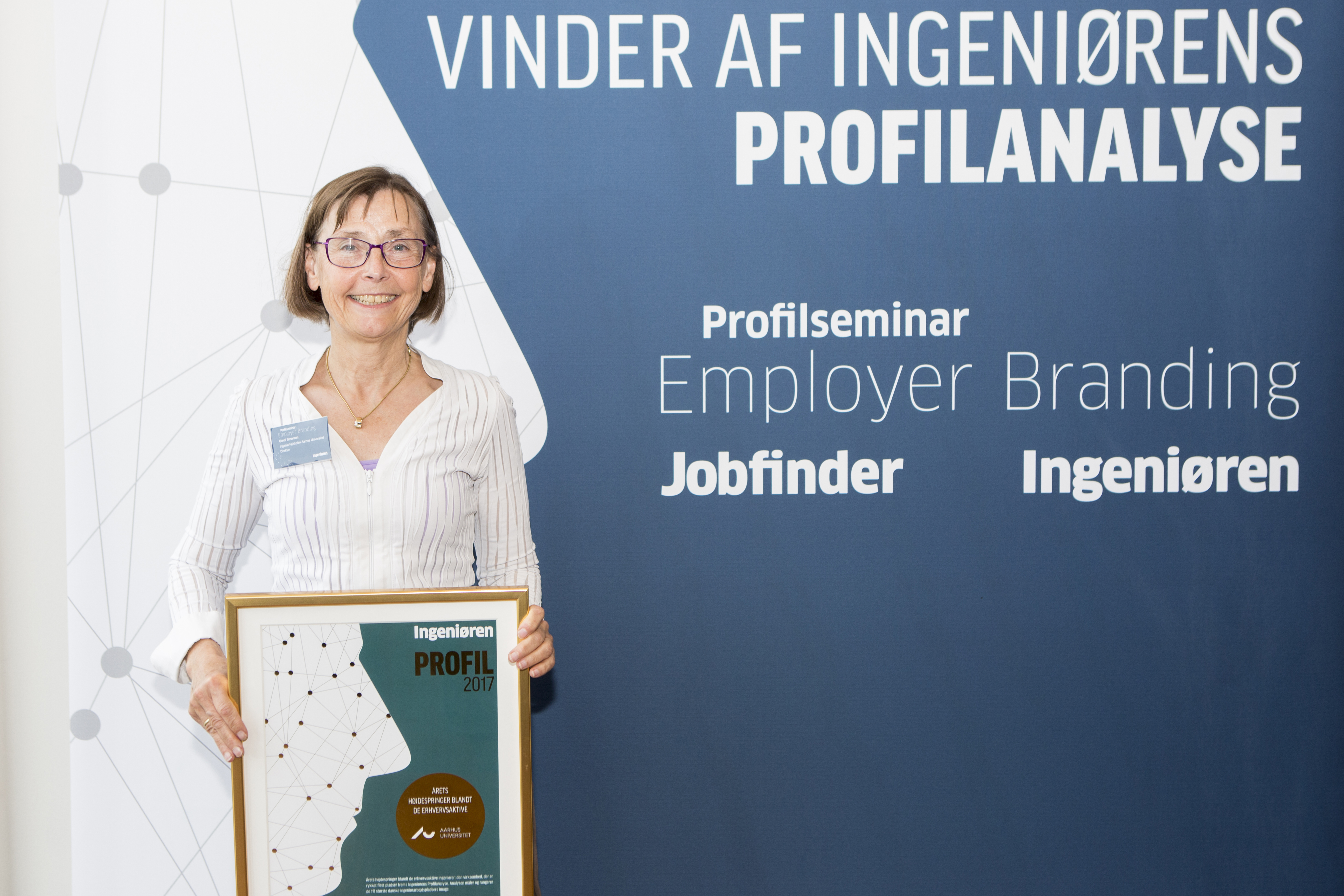 Tuesday 16 May was a happy day for Director Conni Simonsen, Aarhus University School of Engineering, when she received the 'high jumper of the year' award in the annual profile analysis published by Ingeniøren. Aarhus University (AU) has advanced 26 places in the ranking list compared with last year's profile analysis, and more than 5,000 engineers and almost 1,500 engineering students were surveyed.
Aarhus University is now number 32 out of the 111 largest Danish engineering companies ranked in the analysis conducted by Ingeniøren.
The merger between the former Engineering College and Aarhus University largely contributed to drawing attention to engineering degree programmes in Aarhus and putting them on the map. According to the analysis, the merger has strengthened both students and collaboration between employees and the business sector, as well as making the university more visible in the world of engineering.
Professor of Software Engineering Peter Gorm Larsen, a researcher at the Department of Engineering, told Ingeniøren: "As early as a decade ago, the former Engineering College began collaborating more with Aarhus University on obtaining research funding and collaborating with the business sector. Not just in connection with the candidates' final projects, but also regarding teaching. These things have gone from strength to strength over the years."
Head of Department Thomas Toftegaard, Department of Engineering, Aarhus University, nods in agreement.
"We're very pleased with the prize because it's awarded in recognition of the enormous research and business-oriented efforts we've made in recent years. Having the backing of a university like AU is very important both nationally and internationally, especially when it comes to financing new research projects. We can only say that this is an area in which AU Engineering will grow significantly in the coming years," he says.
The analysis conducted by Ingeniøren reveals every year which of the 111 largest Danish engineering companies have the best – and worst – image. A total of 5,196 engineers and 1,450 engineering students were surveyed in this year's analysis, responding to 12 different parameters, including company culture, professional development, career opportunities, influence and independence.
You can read the entire article about the 'high jumper of the year', Aarhus University, in the Ingeniøren profile analysis here (in Danish only).