AU Engineering
AU Engineering opens new tech space
AU Engineering is opening a new laboratory – the Orbit Lab – packed with advanced technological hardware. The Orbit Lab is an offer to the university's brightest and most creative IT and engineering students.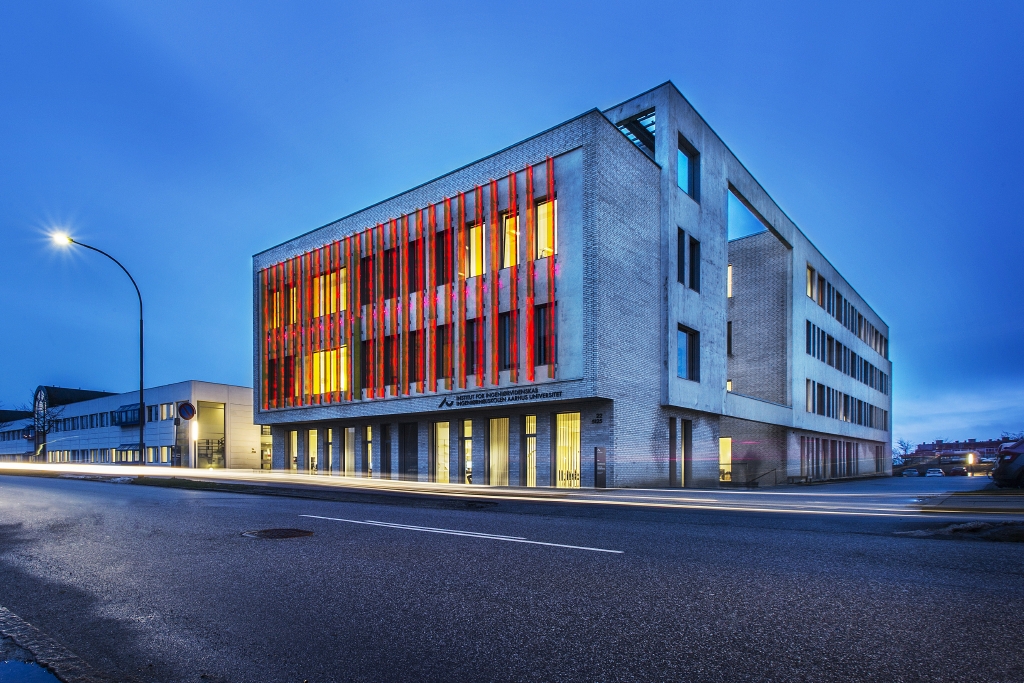 Artificial intelligence, the Internet of Things, wearables and cloud computing are just some of the technologies that many IT engineering students work with during the course of their degree programmes.
AU Engineering is now opening Orbit Lab – Open Research and Business driven Innovation through Technology – a laboratory or tech space where the students can try out their theoretical skills and get their hands on the latest technology.
Read more (in Danish only) below. For contact details in English, go to the bottom of the page.
"Det er en klar prioritering for os. Vi vil sikre, at de ingeniører, vi uddanner, har et stærkt teoretisk fundament, en opdateret teknologiindsigt og ikke mindst praktisk erfaring med at arbejde med teknologisk udstyr og avancerede teknologiske problemstillinger. Det er en helt central forudsætning for, at de kan imødekomme erhvervslivets innovationsbehov," siger Conni Simonsen, direktør, Ingeniørhøjskolen Aarhus Universitet.
Laboratoriet indeholder blandt andet en bred vifte af hardware i form af smartphones, tablets, wearables, IoT-enheder samt VR-udstyr og samtidig adgang til eksperimentelle softwarebaserede værktøjer og infrastrukturer.
Plads til vilde idéer
Etableringen af Orbit Lab sker som et led i en større satsning på talentudvikling og entreprenørskab i ingeniøruddannelserne.
"Vi oplever en enorm stor efterspørgsel på vores nyuddannede ingeniører inden for IT-området fra både danske og udenlandske virksomheder. Med Orbit Lab kan vi tilbyde et kreativt miljø til vores mest talentfulde studerende og samtidig skabe grundlag for endnu mere erhvervssamarbejde på uddannelserne," siger Conni Simonsen.
Ifølge Kasper Løvborg Jensen, som er lektor med speciale i internet- og mobilteknologi ved Ingeniørhøjskolen Aarhus Universitet, er det nye laboratorium en enestående mulighed for de studerende, der ønsker at arbejde med og skabe sig en karriere inden for IT-innovation:
"Med Orbit Lab skaber vi nogle unikke eksperimentelle rammer for vores studerende. Her kan de udfolde deres kreative potentiale og skabe innovative løsninger baseret på de nyeste teknologier. Vi vil gerne skabe et entreprenant studiemiljø med plads til både vilde eksperimenter og idéer, som kan spire og gro til rigtige produkter," siger han
Orbit Lab er et akronym for Open Research and Business driven Innovation through Technology.
Virksomheder står i kø for at samarbejde
Laboratoriet vil foruden den store samling af teknologisk udstyr også danne ramme om en række tech-foredrag og åbne innovationsprojekter, som de studerende skal gennemføre i samarbejde med virksomheder.
Allerede før den officielle indvielse er en række virksomheder - heriblandt Microsoft, Google, IBM, Telenor, Grundfos og Systematic – gået aktivt ind i samarbejdet omkring Orbit Lab.
Virksomhederne kommer til at deltage i Orbit Lab på forskellig vis. Nogle sponsorerer teknologisk udstyr, mens andre går aktivt ind i projektsamarbejde med eller specialundervisning af studerende inden for relevente emner som for eksempel Big Data og Continiuous delivery.
Og det er en stor gevinst for uddannelserne, siger Kasper Løvborg Jensen.
"Som forsker eller underviser har du ikke altid førstehåndserfaring med teknologiens anvendelse i erhvervslivet. Derfor er det en kæmpe fordel for os, at vi kan få tilført viden fra virksomhederne. Det er vores forventning, at vi får skabt en faglig platform, hvor mange nye forsknings- og udviklingsprojekter kan opstå."
For more information, please contact
Associate Professor Kasper Løvborg Jensen
Aarhus University School of Engineering
Background
Read more about the Orbit Lab here.