Aarhus University opens Denmark's first Centre for Digital Twins
With a donation of more than DKK 12 million from the Poul Due Jensen Foundation, the Department of Engineering at Aarhus University is opening the doors to a new centre for long-term research into digital real-time models of cyber-physical systems -so-called digital twins.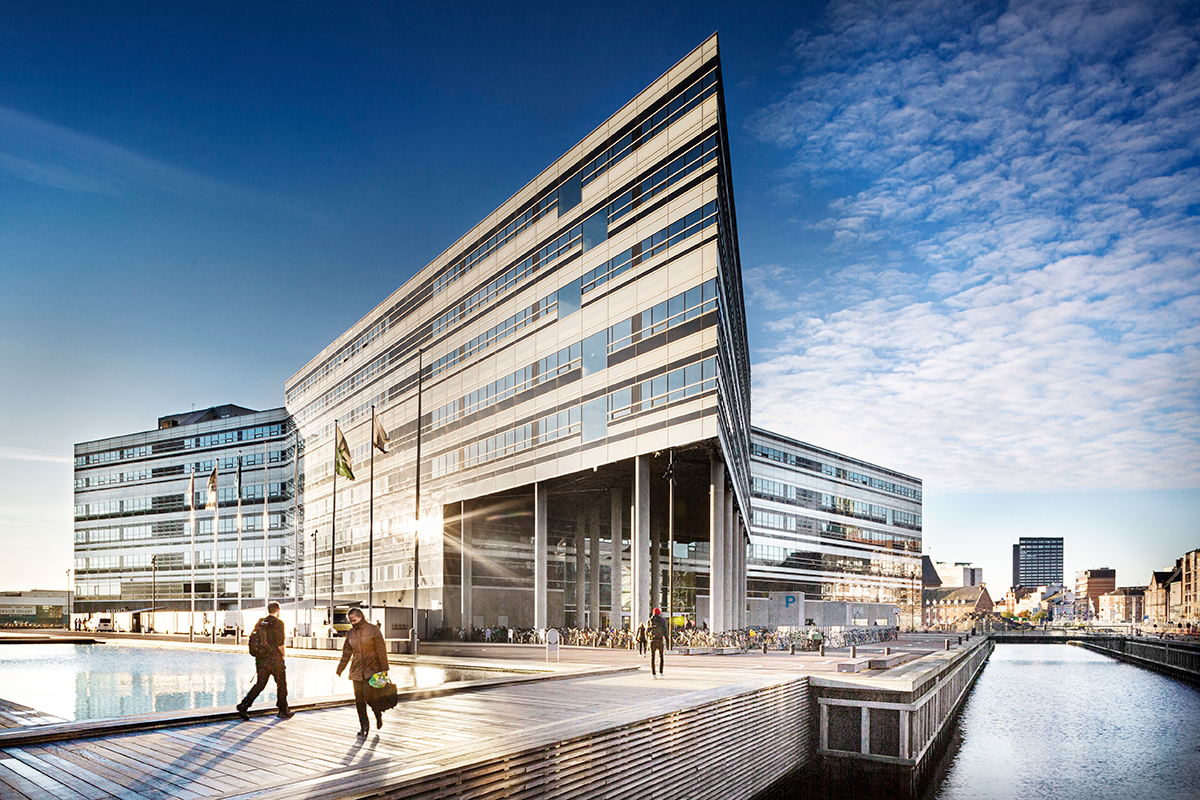 On Monday, 6 May 2019, Aarhus University will be officially opening the doors to its new, ultra-modern research centre: AU Centre for Digital Twins.
The purpose of the centre is to support the development of intelligent co-simulation of physical systems in real time, also called digital twins. Digital twins are one of the cornerstones of cyber-physical systems; cooperating computer-based networks that, via embedded sensor networks, operate and control physical objects or systems.
ALSO READ: AU researchers develop the carbon-free fuel of the future from air, water and electricity
"This will be Denmark's first centre for digital twins, and it's something that is bound to cause disruption in the future. The centre will use digital models to generate real-time simulations of cyber-physical systems, and this possibility to find out in real time when something is possible, and when something is wrong can give companies a big competitive advantage in the future," says the head of the centre, Professor Peter Gorm Larsen, Department of Engineering, Aarhus University.
Great value for Danish companies
As well as being Denmark's first centre for digital twins, the centre is also one of the world's first attempts to work critically and academically on the topic in a research context. According to the director of the Poul Due Jensen Foundation, Kim Nøhr Skibsted this will have great value for Danish industrial companies.
"Research in digital twins is going to be very important for industry, and therefore it's important for us to invest in long-term basic research in this area in Denmark. A good example of application could be within the service and maintenance of millions of Grundfos pump solutions around the world. If you can predict possible problems, you can target efforts and ensure that operations are not interrupted," he says.
ALSO READ: Scientists mimic Nature's self-affinity using computer simulations
A digital twin is essentially a complete digital copy of something physical. It can be an organism or a system, a process or a device. A digital twin is so accurate that it acts, reacts, ages and fails in the virtual world in exactly the same way as the physical twin in the physical world.
The purpose of the digital twin is, via modern sensor technology and artificial intelligence, to simulate its physical counterpart to such an extent that it creates entirely new insight into the counterpart. This can be extremely valuable for industrial 4.0 companies, because they can improve the performance of a given product or even take it on to the next generation.
Digital model in real time
However, developing a digital twin is currently a very time-consuming process. Some of the first examples are extremely expensive and complex digital twins of gas turbines, aircraft engines and similar. The AU Centre for Digital Twins will be addressing this issue.
ALSO READ: New world-class research laboratory opens at Aarhus University
"At the Centre, we'll be reusing models that have already been built for a given system in order to create digital twins. For example, if a manufacturer is launching a new gearbox for a specific type of car, it will be built using digital models that help the manufacturer to make the best possible gear box. We can use these models together with all the other models used for the car to make a digital twin of the entire car; a cyber-physical system in which, via smart devices, data is continually being fed into the digital model in real time. This makes it much easier to optimise the individual systems in relation to each other, constantly optimize the system, and at the same time find out what exactly is going on if, for example, something goes wrong," says Professor Peter Gorm Larsen.
The AU Centre for Digital Twins officially opens in May 2019 and it will provide large and small businesses with an opportunity to collaborate with Aarhus University in the area. The Centre is also part of the major engineering and digitisation initiatives and it will attract the world's leading engineering research and teaching talents to the University.