AU Engineering
Full house at Navitas for Industry 4.0 Conference
More than 200 participants from leading Danish technology companies and knowledge institutions attended the conference and workshops at Aarhus University on Thursday 3 November.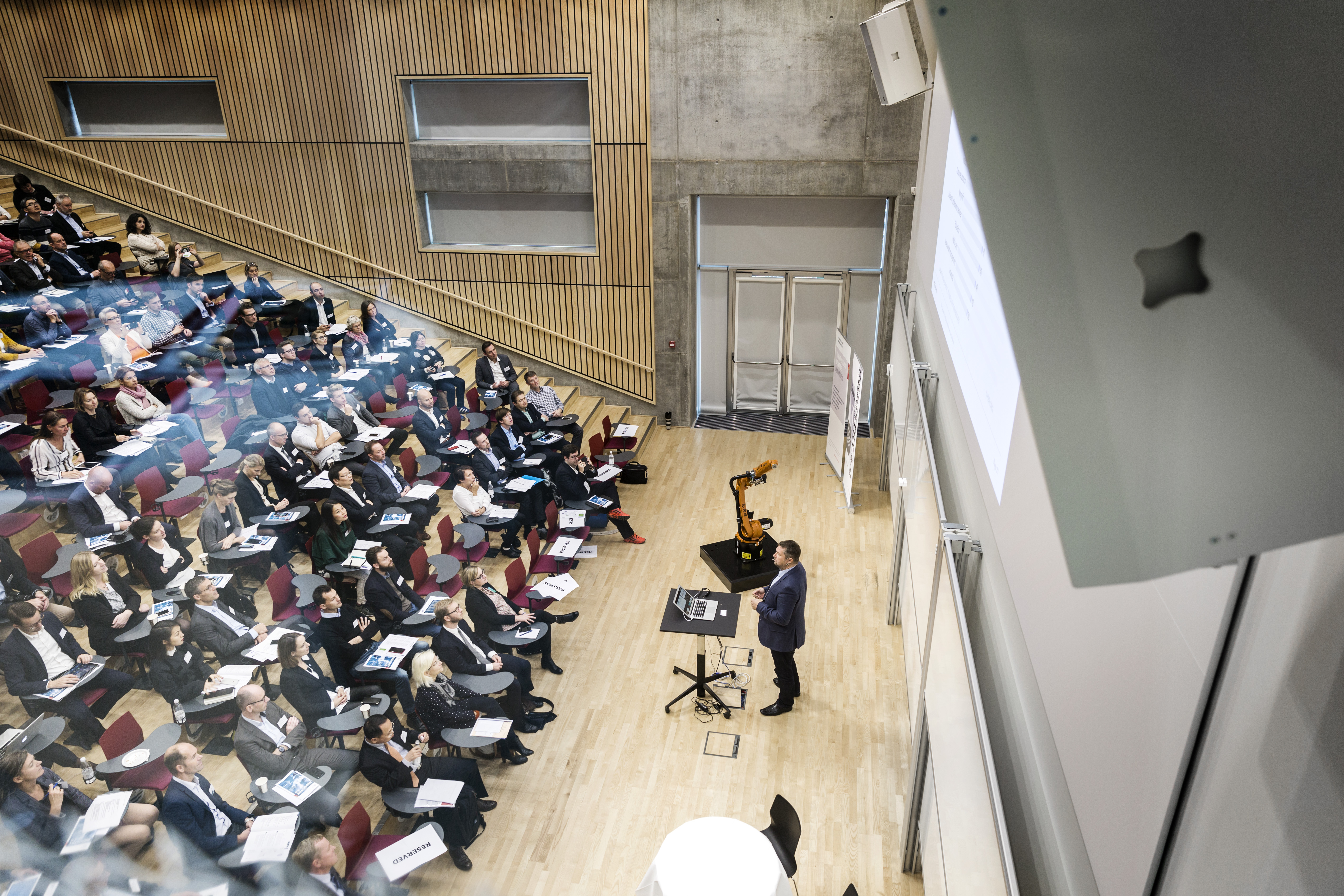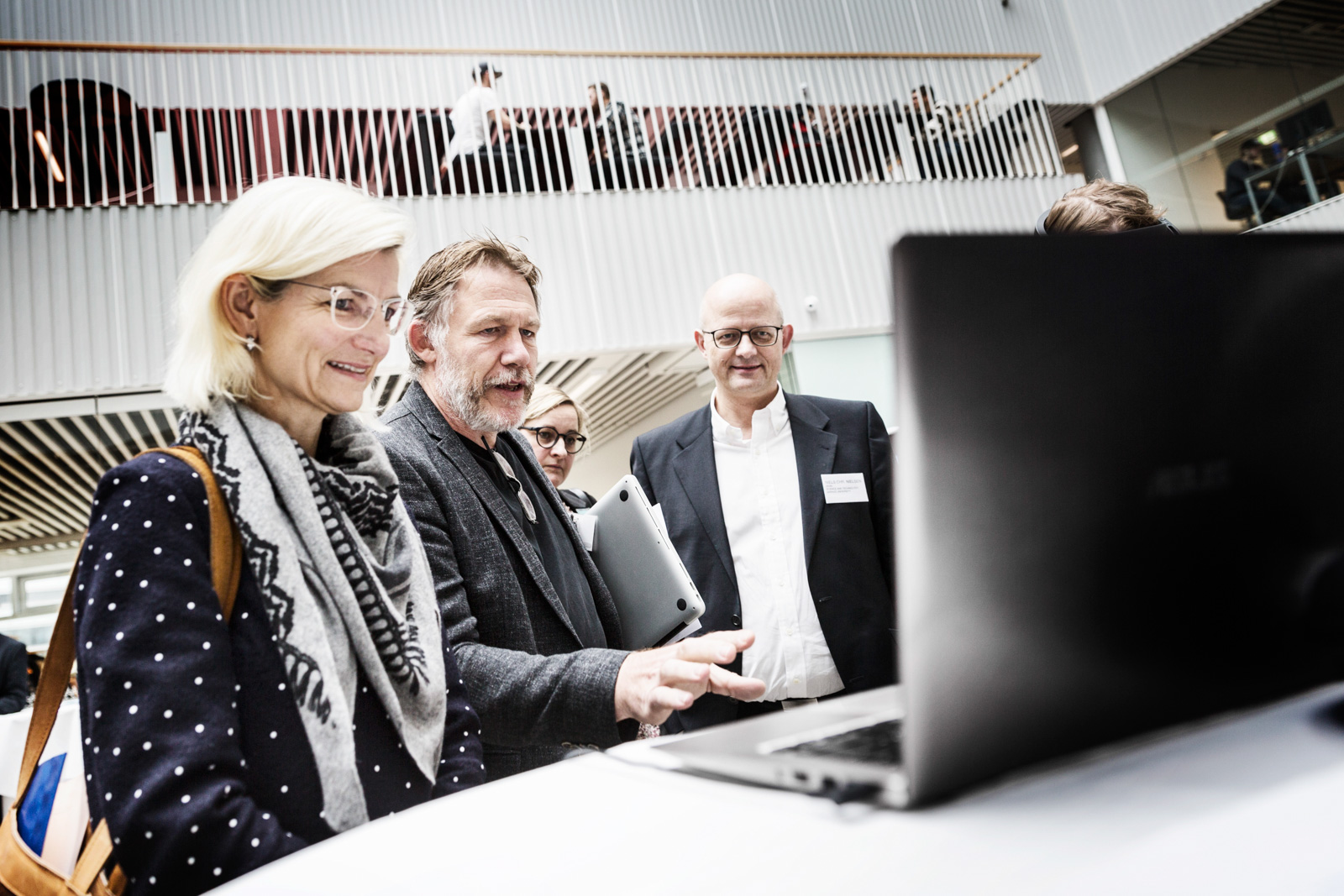 How can Danish companies adapt to the digital transformation of society, and convert global technological trends to new business opportunities and increased export?
This was the main theme of the Industry 4.0 Conference – Digital Transformation & Global Business Opportunities – organised in collaboration between AU Engineering, the Ministry of Foreign Affairs of Denmark, and the Danish Ministry of Higher Education and Science.
Research and education as fuel for company growth
Dean Niels Chr. Nielsen, Science and Technology, Aarhus University, opened the conference and drew attention to the importance of universities for the competitive edge of companies.
"Technological development is radically changing the innovation conditions for the business sector at present. Especially digital growth technologies and new production methods have started a rapid race for development in virtually all branches and, in this context, knowledge is a crucial fuel for the companies. As a university, we have considerable responsibility to ensure research and education with a high degree of social relevance," said the dean.
He then gave the floor to Minister for Higher Education and Science Ulla Tørnæs, and she fully agreed.
"We must invest in research and education. This is the best way to tackle the major changes in society," she said.
Close to emerging growth technologies
Among the guest speakers at the conference were international senior executives, entrepreneurs, technology experts and representatives from Danish innovation centres in New Delhi, Silicon Valley, Seoul, Sao Paulo, Shanghai, Munich and Tel Aviv.
Those attending the conference also had an opportunity to gain first-hand insight into a selection of the university's innovation cases in areas of engineering research such as the Internet of Things and machine learning.
"Engineering is an important driving force for the major social changes of a financial, political and social nature we are experiencing right now. The Aarhus University Board has approved an historically large investment in the field of engineering, and has thereby given priority to an engineering initiative focusing on the growth technologies that can help solve acute global issues, and thereby also increase commercial demand for Danish knowledge. We would very much like to illustrate the importance of our research via specific examples," said Head of Department Thomas S. Toftegaard, Department of Engineering, Aarhus University.

More information
Read more about the Industry 4.0 Conference – Digital Transformation & Global Business Opportunities – here.
See personal photos and video clips taken by attendees on Twitter.
Read more about engineering research at Aarhus University.
For more information, please contact
Head of Department Thomas S. Toftegaard
Department of Engineering
Aarhus University