AU Engineering
Aarhus University opens large new innovation factory
Engineering students are full of good ideas that can help solve some of the world's many problems. The Aarhus University School of Engineering is therefore kicking off a new initiative that – in collaboration with researchers and companies – will get the students' ideas to flourish.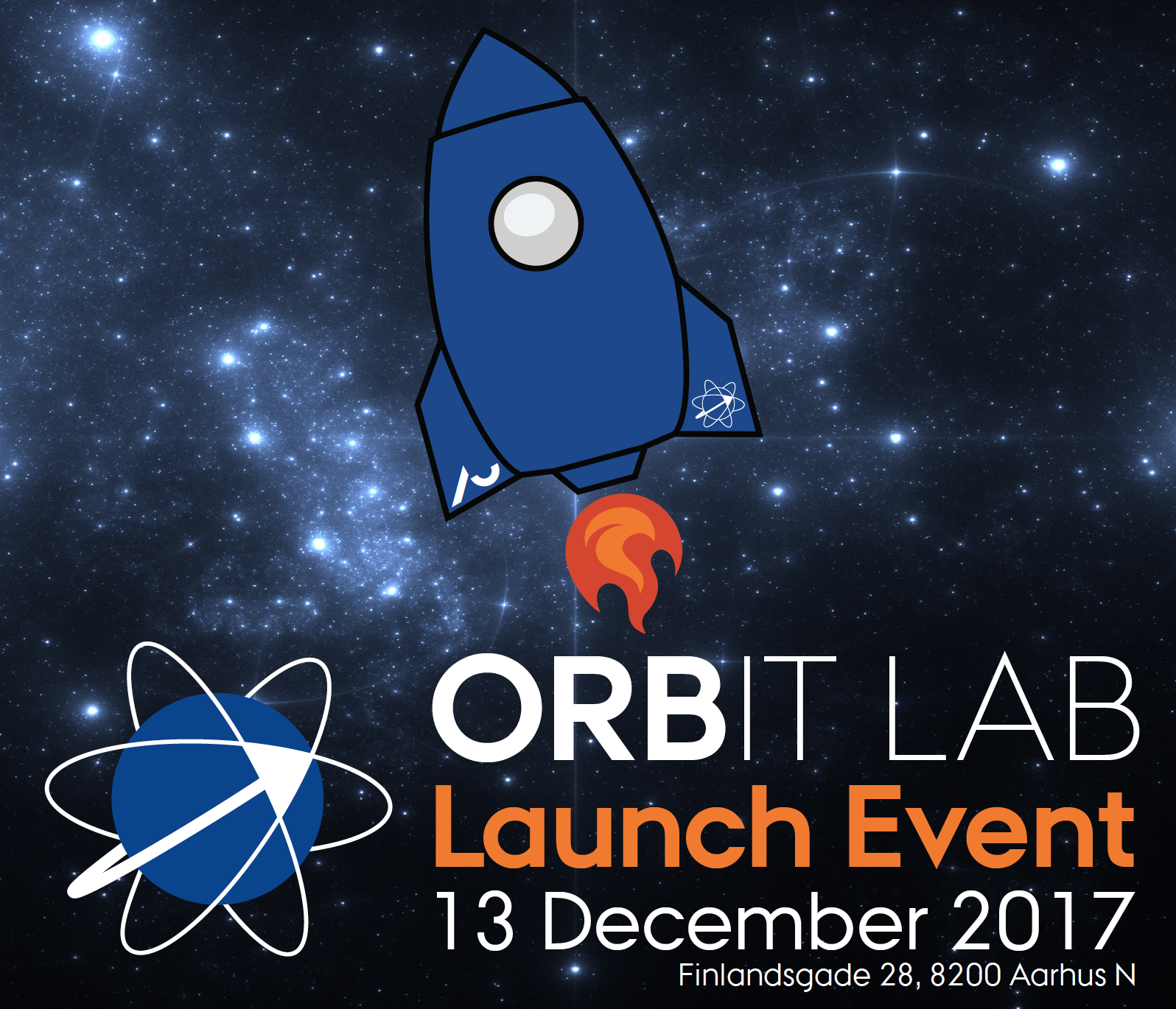 On 13 December, the Aarhus University School of Engineering is officially opening its new laboratory called ORBIT Lab. Within a short space of time, this small but creative tech space has grown into a large innovation factory in the heart of Campus Katrinebjerg in the northern part of Aarhus.
Together with leading researchers and experts from Aarhus University, and a considerable number of major IT companies such as Google, Microsoft and IBM, the ORBIT Lab will challenge the university's smartest and most creative students to create innovative solutions, investigate their own ideas, and implement them – either in collaboration with existing companies or as start-ups.
"With the ORBIT Lab, we're creating an interdisciplinary environment in which the tech talents of the future can be developed, and where innovative new ideas can be rapidly turned into prototypes and enter the real world. We combine deep technical professionalism from the university and industrial experts with the Silicon Valley mentality, where it's all about creating value and quickly getting over the ramp and daring to think globally and in a scalable way," says Associate Professor Kasper Løvborg Jensen, director of the ORBIT Lab.
The ORBIT Lab is packed with creative work areas and unique experimental facilities that contain the latest technologies in the ICT area, such as wearables, the Internet of Things, virtual and augmented reality, and cloud and mobile technology. The laboratory also provides access to experimental software-based tools and infrastructures.
Great value for the business sector
The aim is to create a lively and interdisciplinary knowledge centre driven by a strong desire to investigate and develop technology where new ideas can flourish, and where solutions can be created for real issues.
"It's of great value for Google Aarhus to be part of the active environment of students, developers and researchers who are interested in the latest technological development. The ORBIT Lab is interesting because it creates a physical framework and a platform where software developers and others who are interested in the latest technologies and programming language can come and experiment, and share their experience in an open format. As a partner, we can not only contribute and take part in scientific activities, but also help to create an attractive IT environment for Katrinebjerg and Aarhus at the same time – and we can also test the latest products and platforms we're working on at Google," says Development Manager Kasper Lund, Google Aarhus.
Setting up the ORBIT Lab is part of a major initiative regarding talent development and entrepreneurship in the engineering degree programmes. In interdisciplinary terms, the ORBIT Lab is also very important at the university as a platform for new tech-driven research methods.
The laboratory thus provides interdisciplinary collaboration with a completely new dimension, according to Professor Andreas Roepstorff, School of Culture and Society, Aarhus University.
"Technology has an impact on the day-to-day activities of everyone, and opens new opportunities for understanding human behaviour, communication and psychology. It's fantastic for us as researchers at the Interacting Minds Centre to have access to the ORBIT Lab's resources and skills. The ORBIT Lab can rapidly and effectively develop interactive prototypes and tools that could be used for both interventions and research. This provides interdisciplinary collaboration at Aarhus University with a completely new dimension," he says.
At the forefront of development
Prior to the official inauguration, a number of large companies have already actively entered into collaboration with the ORBIT Lab, and will take part in the laboratory's activities in different ways. Some of them will sponsor technological equipment, while others will take part actively in project collaboration, or hold professional workshops and tech talks on relevant subjects such as big data and machine learning.
"Rapid technological development means that things we virtually regarded as science fiction a few years ago are now possible with common technologies. The use of these new technologies permeates our everyday lives and, by and large, every sector of society. It's therefore important that we in Denmark are right at the forefront of this development, so we can convert it to practical and useful solutions that create value not only in new start-ups, but also in established companies and society in general," says Associate Professor Jensen.
The ORBIT Lab is officially opening at 14.00 on Wednesday 13 December at Finlandsgade 28. Dean Niels Chr. Nielsen, Science and Technology, will be joined by Associate Professor Jensen and Development Manager Kasper Lund, Google Aarhus, to cut the red ribbon and open the laboratory.
Read more about the ORBIT Lab here: orbitlab.au.dk.
---
For more information, please contact
Associate Professor Kasper Løvborg Jensen
+45 9350 8282
leafcastle@ase.au.dk
Director Conni Simonsen
Aarhus University School of Engineering
+45 4189 3010
csi@ase.au.dk